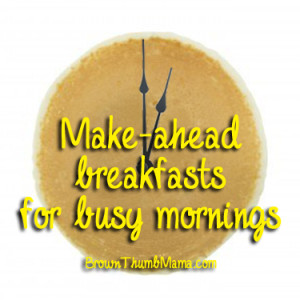 School starts next week, and that means mornings are going to be crazy around here. Little Peanut wakes up early, so I can fix her breakfast before I leave for work. But Jackjack and Papa usually sleep in, so they're on their own–and Papa admits he's not a fan of cooking.
What's the answer? We rarely buy cereal and it doesn't really fill you up. We always have homemade granola bars around, and I guess a PB&J would work fine too. But why not have a nice, hot breakfast that will hold you until lunch (or first recess, at least)?
I don't have time to cook a hot breakfast every morning, so I made a big batch of these breakfast favorites and froze them.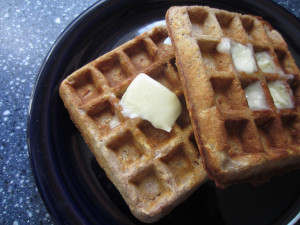 Hearty oatmeal-cinnamon waffles
Pancakes
French toast (from my Mickey Mouse Cookbook)
Banana muffins (add chocolate chips and watch them disappear!)
Let them sit on a cooling rack until room temperature, then put the rack into the freezer until everything is frozen through.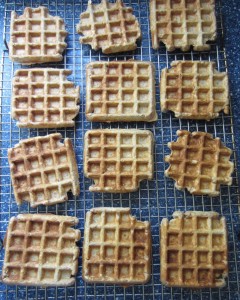 They won't stick together and you can pop them into a freezer bag. At breakfast time, everybody can choose their favorite and heat-n-eat. Yum!
What are some other make-ahead breakfast ideas? Share with us in the comments.
Want to print?
At the bottom of every article there is a button that looks like a green leaf. When you scroll over it, it says "Print with PrintFriendly." Click this to print all or part of an article.