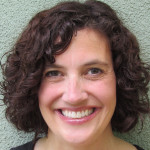 Hi! I'm Pam, otherwise known as BrownThumbMama. I'm a former corporate writer, hobby gardener, avid reader, and housework avoider.
I'm here to show that everyday, working moms and families can enjoy good health and nutrition while living a thrifty life. I give examples, recipes, and real-life stories of our family to show how we do this.



We are quite the silly bunch (and clearly can't be left unattended near a photo booth). That's J-man at the top, me on the right, Little Peanut at the bottom, and Hubby on the left.
Our life has been frugal since we got married. Eighteen months after we tied the knot, we bought the comic book store my husband had shopped at for years. We were already newlywed-poor, so the beans-and-rice life of small business owners didn't bother us at all.
Now, I work at home with the kids and help out at the comic shop. All the things I write about happen somewhere in the blur between work, dinner, baths and bedtime!
If you'd like to come along for the ride, please subscribe by email, follow me on Facebook, and join me on Pinterest.