Want to eat healthy–but you're not quite ready to brew your own kombucha or nurture a sourdough starter? You're in the right place. Here are some easy ways to eat healthier without going to exotic stores or sending your family on a hunger strike.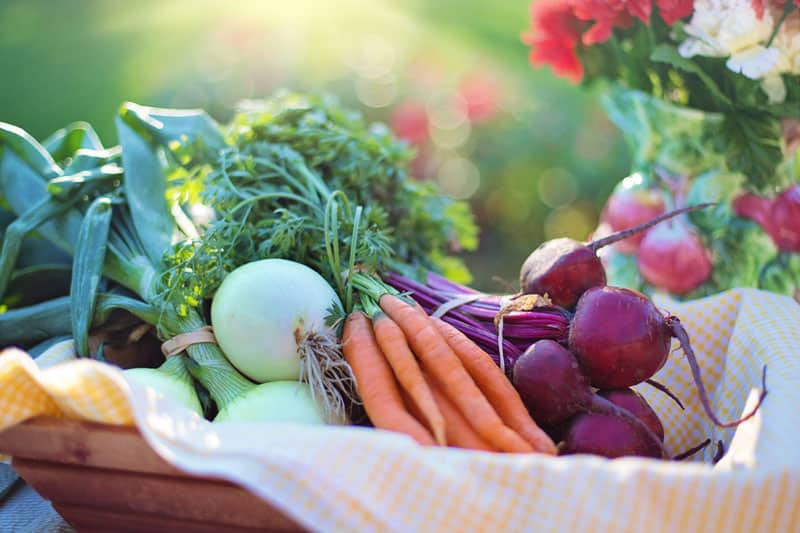 Keep it clean.
If you've priced organic produce, you know it's expensive. The cost of organic fruits and veggies is an excuse I hear often: "Isn't it better for me to eat regular produce than not eat veggies at all? I can't afford to feed my family exclusively on organic produce!"
Thankfully, Environmental Working Group has identified produce that's most likely to contain pesticide residue (therefore, you should buy organic) and produce that's OK to buy conventional. View the list here.
It's better with butter.
Have you looked at the ingredients in margarine? Here's an example: liquid soybean oil, partially hydrogenated soybean oil, water, whey, salt, vegetable mono- and diglycerides and soy lecithin, potassium sorbate and sodium benzoate, artificial flavor, phosphoric acid, vitamin a palmitate, colored with beta carotene.
Let's compare that to the ingredients in butter: cream, salt. Which one do you think is easier for your body to digest?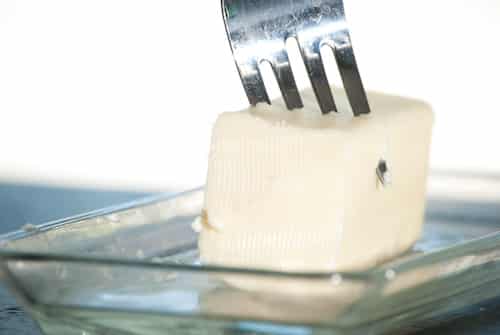 "But butter will make me fat!" you cry. Au contraire. According to nutrition authority the Weston A. Price Foundation, "The short and medium chain fatty acids in butter are not stored in the adipose [fat] tissue, but are used for quick energy." So add butter to your menu and eat happy.
Commit to quit.
If you're eating or drinking anything with artificial sweetners (like diet soda, powdered drink mixes, etc)–please STOP. The few calories you'll save aren't worth the damage it does to your body.
Here is a quote from a doctor advising the aspartame board of inquiry in 1980, emphasis mine: "In summary, prudence dictates that aspartame not be approved for any consumer group until the question of its neuro-oncogenic potential [ability to cause brain tumors] is clarified."
Katie at Kitchen Stewardship has done extensive research on artificial sweeteners and I recommend learning more from her here.
Do it yourself.
If you're a busy mom like me, this one can be the hardest step to take. It's so much easier to buy boxed treats or give your kids money for school lunch! It's critical to find time to cook healthy meals, both for good nutrition and to teach our kids. After all–how many young adults do you know who can't boil water?!?
This doesn't have to be complicated or painful. Start with granola bars or maybe fruit snacks. If your family likes Hamburger Helper, make your own! Once you're feeling confident, try making soft pretzels or freezer jam.
I recommend these two ebooks to get you started on healthy cooking. I use them every week, they're easy to use, and my family loves the recipes!
What steps will you and your family take to start eating healthier? Share with us in the comments, and let's encourage each other!