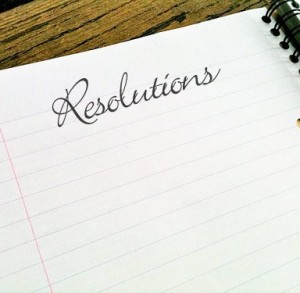 Did you make any resolutions last year? A lot of people pick a word or set an intention to start their year. I did neither, only to have my word for 2015 choose itself.
Just a few months into the year, all of these circumstances collided and brought me to my breaking point:
The demands of my corporate job were interfering with our family life, and I was missing out on time with Hubby and the kids.
J-man started 5th grade and Peanut started preschool.
For the last 5 years, my Dad has lived in a care facility on the north side of town, and my Mom still lives in their house on the south side of town. Being far apart is difficult for them and makes visiting hard for us.
Hubby's business was doing fine, but he always welcomes my help with planning and organizing.
Every day, I'd think of blog articles I wanted to write, but I couldn't find the time.
My essential oil business was booming and demanded more and more attention.
My word for 2015 turned out to be OVERWHELMED.
Something had to give.
I did a lot of reading and a lot of reflecting. What was most important to me? Our family, our friends, our businesses.
What was draining me? Too many demands. Not enough exercise. Not enough sleep.
Could I quit the rat race? Could we make it work? We thought we could. In April, I took the leap and left my office job for the world of self-employment.
Why am I telling you this?
Because I have so many friends who feel chained to their cubicle jobs…like there's no way they could survive without them. I've talked to so many moms who want to be home with their kids. I see the hurt in their eyes when they talk about time they're missing with their family.
I'm here to tell you that YOU CAN ESCAPE. There is life after the cubicle. And it's a richer, fuller, and more relaxed life.
How can you break free?
Do some planning. Get a side job or cut back and save up some extra money. Ask your employer for a short leave of absence and FOLLOW YOUR DREAMS.
If you miss your job, go back! I'll bet you not much has changed. If you find yourself loving life at home, MAKE IT WORK. You might have to make some big changes, but I can tell you from experience that they are worth it.
Seriously, friends: life is short. Don't end next year wishing you had spent more time with your kids or parents. Or took that epic vacation. Or finished that invention waiting for you in the garage.
Let this be the year that you DESIGN YOUR DESTINY.
Do we come home from our "making a living" activity with more life? Do we bound through the door, refreshed and energized, ready for a great evening with the family? For many of us, isn't the truth of it closer to "making a dying"? —Your Money or Your Life