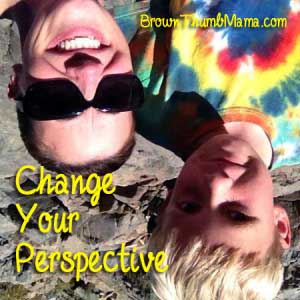 Most of the time, we do things on automatic. Microwave's broken? Need to get another one. Used the last Kleenex? Gotta run to the store.
Today I'm challenging you to change your perspective.
If you think you have to do something, buy something, or spend your time a certain way: pause and give yourself the chance to say "What if?".
What if
your can opener broke and instead of buying another electric one, you used the manual one you already have "in case the power goes out"?
What if
you went for a walk around the block and offered to help a neighbor instead of just saying hello?
What if
you kept repairing your car until the monthly cost of the repairs got to be more than the cost of a car payment?
What if
you borrowed a tool from a friend instead of buying it yourself?
What if
you grew different veggies than your neighbor and traded, instead of every person on the block growing the same things and never talking to each other?
What if
you wrote a letter–a real letter–to your gramma or favorite cousin instead of watching TV tonight?
What else can you "What if?" Share with us in the comments!
This article was shared on Unprocessed Fridays.