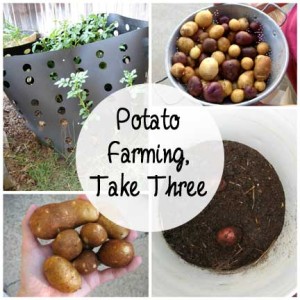 The last two times I grew potatoes were complete disasters.
The first time I tried 'em, my entire crop fit in the palm of my hand.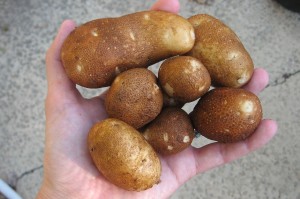 The next year, I decided to plant them in buckets. Since potatoes are roots, you maximize your harvest by basically "burying" the plant as it grows.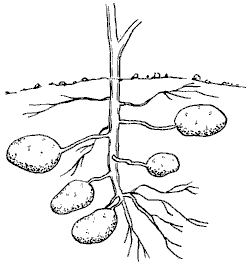 Growing taters in buckets allows you to mound the soil and then dump the buckets out at harvest time–easy peasy! Even though I treated those seed potatoes like royalty, they didn't sprout. (Yes, Dad, I remembered to drill holes in the buckets.)
I was about to give up when my friends at Peaceful Valley Farm & Garden Supply sent me some seed potatoes last fall. "Why not?" I figured. "Maybe my third try will be lucky." I set them up in a nice raised bed full of good soil, compost, and some sunflowers to keep them company. You can see them in the foreground, spilling over the front of the raised bed.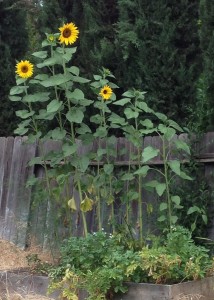 Today was harvest day! They aren't as big as they're supposed to be, but that's OK. (Photobomber included for scale.) Now that I have the quantity down pat, next year I'll work on size. And since I know the secret for scrubbing potatoes, they got clean in a jiffy.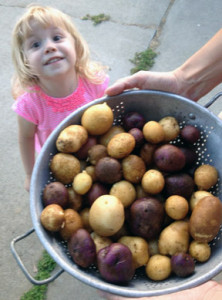 Do you grow potatoes? Any tips for me? Share your wisdom in the comments.