Choose the Best Water Filter System
This post may include affiliate links.
If you make a purchase, I'll earn a small fee at no extra cost to you.
Choose the best water filter system that removes chemicals, medicines, bacteria, and more. See which water purifier goes beyond simply filtering and actually purifies your tap water.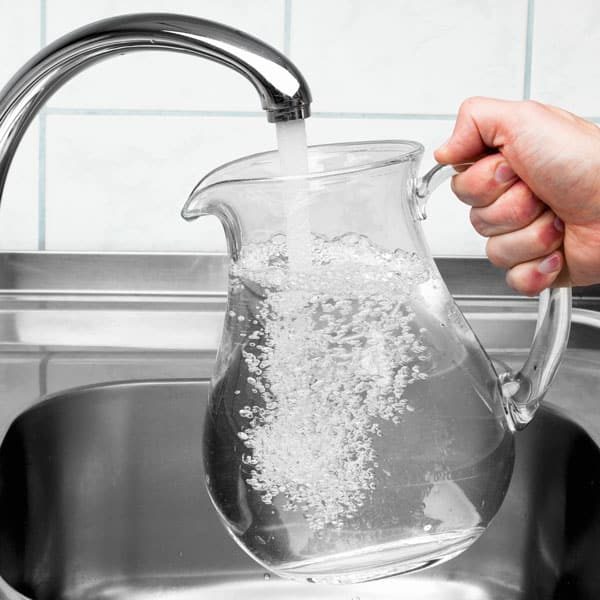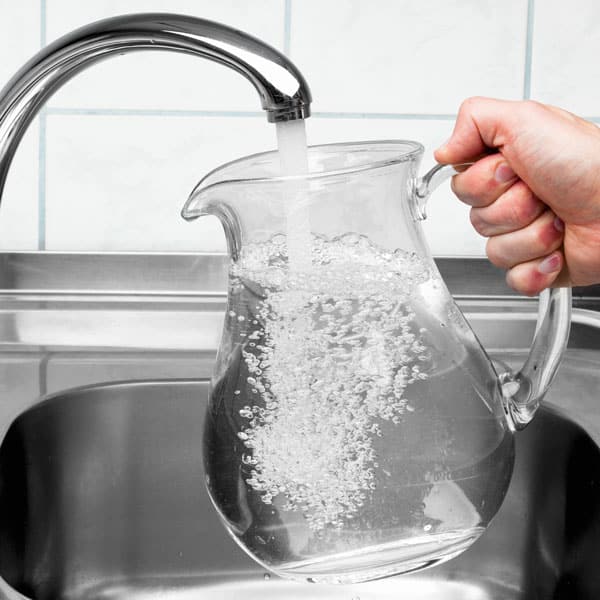 A zillion years ago, we got a Brita water filter pitcher as a wedding present. It was quite the cool thing at the time. We thought it was neat, but eventually we got tired of spending money on replacement filters. We figured the city water coming from the tap was just fine, right?
Wrong.
What I've learned since then is that there's a big difference between tap water, filtered water, and purified water. (We won't even discuss bottled water, since that's usually just tap water that you pay through the nose for.)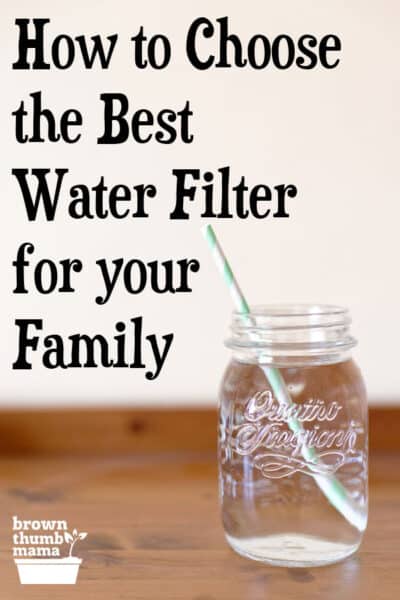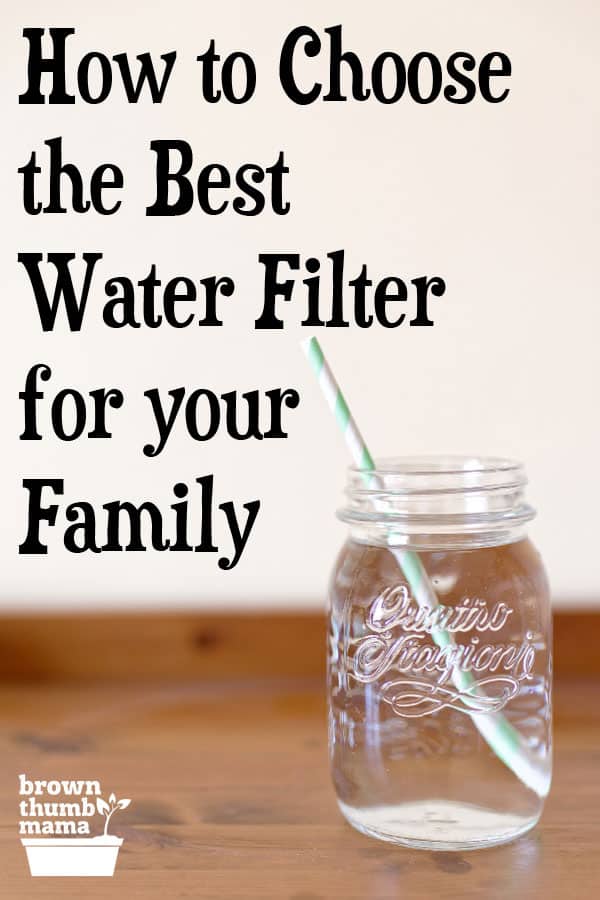 Is Your Tap Water Clean?
Tap water (city water) is treated with chlorine and other chemicals to remove waterborne diseases. Your tap water could also could contain bacteria, viruses, lead, Roundup, and more.
You can look up your water quality using Environmental Working Group's Tap water database. Be warned, though--you might not like what you read.
Yes, there are federal requirements for water quality. However, as we've seen from the conditions in Flint, Michigan, these are not always maintained.
Is Filtered Water Better?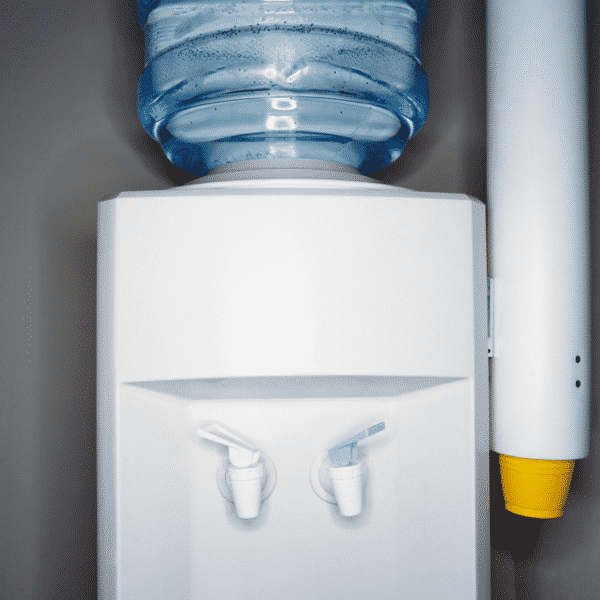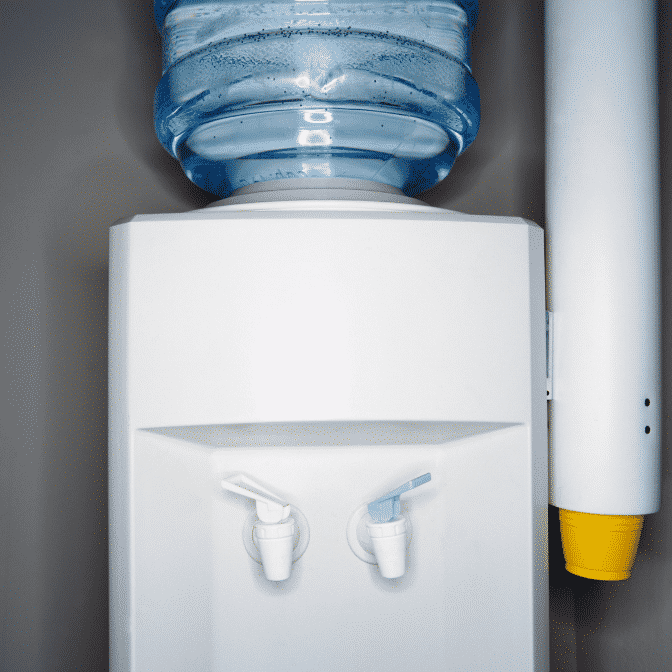 There is no federal regulation for water filters like Brita or PUR, although I'd argue that a federal regulation doesn't mean much (see: Flint, Michigan). There are certain voluntary standards (ANSI standards) that companies agree to meet, though.
What does a water filter do? They remove most bacteria, lead, and chemicals. They also remove the chlorine that's used to treat tap water, as well as any particulates that cause water to have taste or odor (eeeew).
Filtered water is definitely an improvement over tap water, but purified water is the best.

Why is Purified Water Best?
There's an important distinction between filtered water and purified water.
A water purifier has to meet all of the ANSI standards for filtered water plus it must:
Remove at least 99.9999% of pathogenic bacteria
Reduce viruses by 99.99%
This qualifies it to be a water purification system instead of simply a water filter.
I don't know about you, but those stats look pretty amazing to me. I don't want to drink water with viruses in it!
How do I Get Purified Water?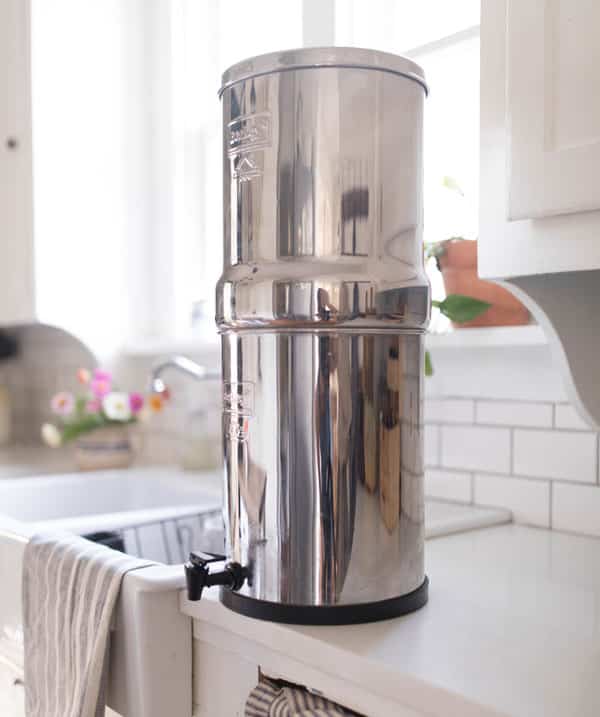 The best way to get purified water is with a system specifically designed to purify (not just filter). We don't have the plumbing know-how to install something for the whole house, so I chose a Berkey water purifier for our family. (Photo credit)
The Berkey uses microfiltration with six different media types, adsorbtion, and ion exchange to make sure your water is absolutely clean and pure.
This is a partial list of the rotten stuff that a Berkey removes from your water:
Viruses: Removed to >99.999% (exceeds purification standards)
Pathogenic Bacteria (and Surrogates): Removed to >99.9999% (exceeds purification standards)
Trihalomethanes: Removed to >99.8% (below lab-detectable limits)
Inorganic Minerals (including chlorine): Removed to below lab-detectable limits
Micro-Organisms (including e.Coli): Removed to >99.9%
Pharmaceutical Drug Contaminants: Removed to >99.9%
Pesticides & Volatile Organic Compounds: Removed to below lab-detectable limits
If you're science-minded, like me, and you want data--read the full scientific reports here.
How Does a Berkey Work?
The Berkey is really easy to use. It's gravity-fed and doesn't use electricity (great for RV-ers or camping). It sits on the kitchen counter and we use it for drinking water and cooking water. Each night, I refill it and the water goes through the filters overnight so it's ready in the morning.
There are several sizes and we have the Travel Berkey. I secretly have Berkey envy for my friend Lisa's Big Berkey (you know her from Farmhouse on Boone)...or maybe I just envy her entire kitchen. Isn't it gorgeous?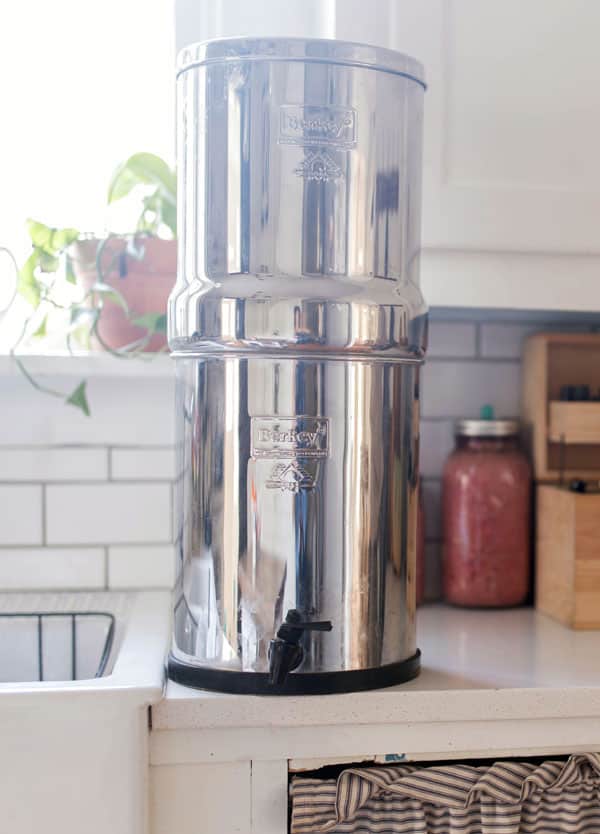 The good folks at Berkey are offering a special discount for BrownThumbMama readers on select items. Shop for your Berkey now and save!
Do you have questions about how the Berkey works? Post them in the comments and I'll answer them here.
Detox Your Kitchen in 5 Days
Ensure your kitchen is safe for kids and pets with these easy tips.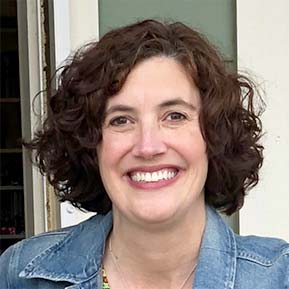 Hi, I'm Pam! I created Brown Thumb Mama to share my natural living journey, and help you live a greener life. Thanks for being here, and please check out the resources in my Natural Living Shop!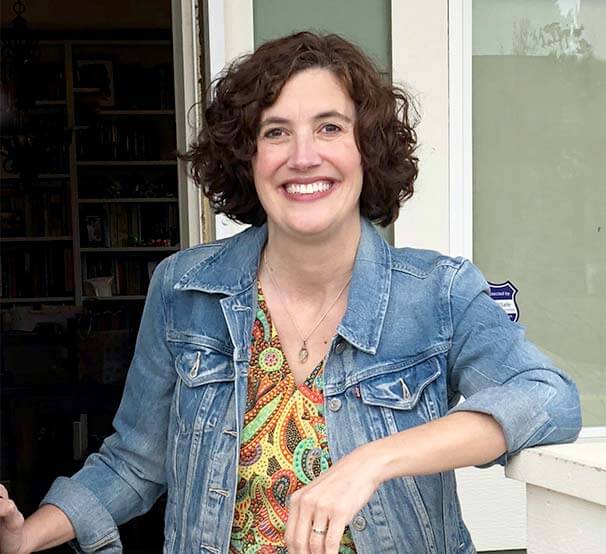 Hi, I'm Pam!
I created Brown Thumb Mama to share my natural living journey and help you live a greener life. Thanks for being here! Learn more about me.