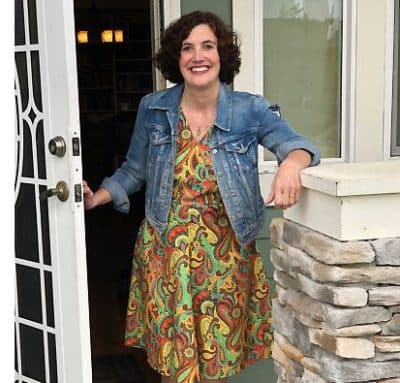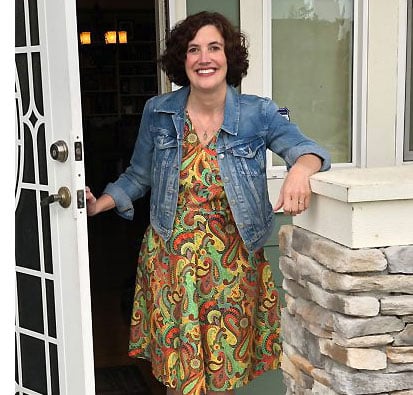 Welcome! I'm Pam Farley, and I created BrownThumbMama® in 2009 to make natural living easy.
About BrownThumbMama
BrownThumbMama is a popular resource for easy recipes, vegetable gardening tips, kitchen hacks, and natural living advice. I provide step-by-step instructions for my projects, and share my successes and failures in the kitchen and garden. My readers are highly engaged via the blog, email newsletters, and social media, including Facebook, Pinterest, and Instagram.
I love working with brands! I offer opportunities for companies that promote or sell real food, garden products, and kitchen products for the from-scratch cook. My readers are my biggest priority, and authentically connecting my community with reputable companies is a responsibility I take seriously.
Sample Brand Sponsorships
North Coast Organic: 21 Ways to Get Your Kids to Eat Vegetables
Tractor Supply Co. and Purina: Natural Cat Deterrents for Your Garden
Raley's Superstores: Perfect Roast Chicken in 30 Minutes
Mantis Tillers: 3 Ways to Prepare Soil for Planting
NatureFed Eggs: Natural Easter Egg Dye (video on Good Day Sacramento)
Wholly Wholesome: Strawberry Cream Pie (video on Studio 40 Live)
If you'd like to advertise on BrownThumbMama, request a media kit, or discuss other opportunities, please email me at pam@brownthumbmama.com.

About Pam Farley
I've been gardening and cooking from scratch since grade school. I got my first cookbook, The Frugal Gourmet, when I was 13. My Dad and Grandpa were avid gardeners, and I learned a lot from spending time with them in the garden.
After sharing my natural living tips and recipes with other busy moms at work, I created BrownThumbMama to share this advice with the world.
After 17 years as a corporate marketing professional, I left the cubicle for good in 2015. Now I work from home and focus on BrownThumbMama and other projects. This is great news for your brand–I understand analytics, key messaging, and measurable results and will produce a powerful, on-brand message for you.
My sponsored articles are evergreen, SEO-optimized, and shared across multiple social media platforms for maximum engagement.
Ready? Let's go! Request a media kit and discuss partnership opportunities by emailing me: pam@brownthumbmama.com.