This rich, nourishing natural lip balm uses four simple ingredients and takes just minutes to make. Add essential oils and create your own flavors!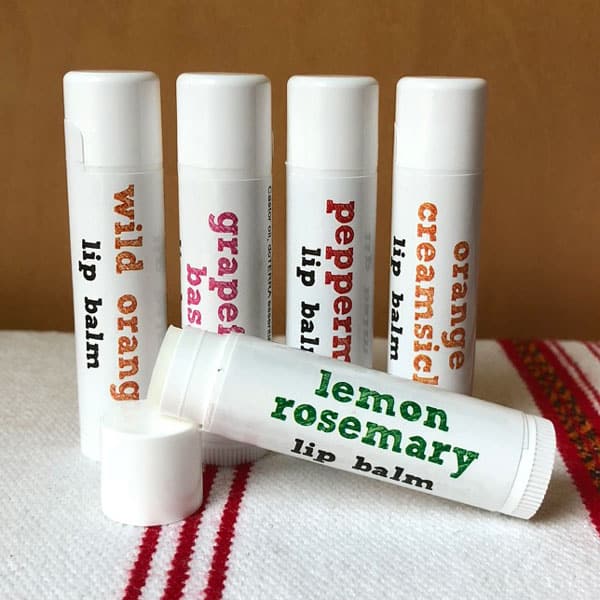 J-man is in 3rd grade this year, and he's got a lot going on. There are tests, homework, required reading, and projects. He's developed a nervous habit of licking his lips, and they've gotten really chapped. Poor guy–you can see the redness all around his mouth.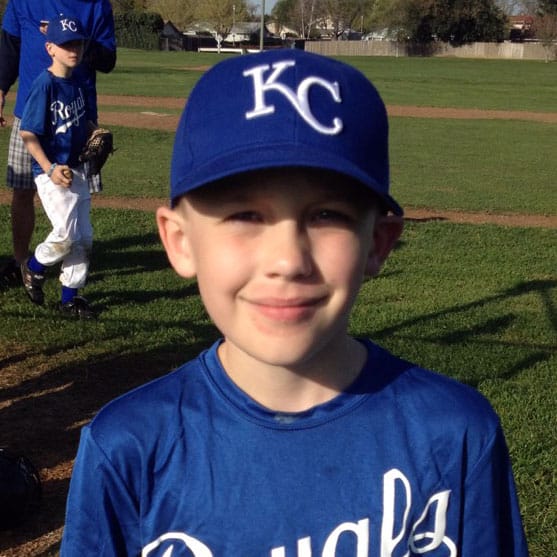 I want to avoid petroleum-based products, like the chapstick you can find at the store, so a natural solution was in order. I thought about using my Natural First Aid Cream on his lips, but the tea tree oil smells really medicinal and he didn't want to use it.
After a few minor adjustments, I came up with this easy, natural lip balm recipe.
The coconut oil and olive oil provide soothing moisture, and the beeswax gives it body. The ratio of oil to beeswax is higher with lip balm than with first aid cream, so it glides over your lips easily.
I like to use beeswax pastilles instead of solid beeswax, because pastilles are easy to measure and they melt quickly.
Skip the essential oil for an unscented version, or customize your lip balm with the essential oils of your choice.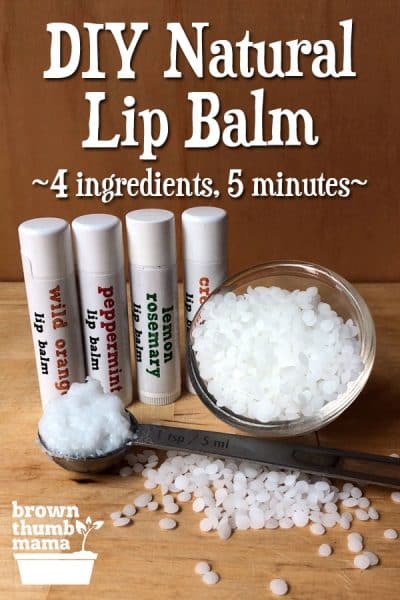 DIY Natural Lip Balm
Ingredients
1 Tablespoon coconut oil
1 Tablespoon + 1/2 teaspoon olive oil
2 Tablespoons beeswax pastilles
6 drops essential oil (I like Peppermint or Wild Orange)
Lip balm tubes or small jars
Instructions
Place the coconut oil, olive oil, and beeswax in a Pyrex or other heatproof measuring cup. Place the measuring cup in a saucepan with a little bit of hot water in the bottom. This is an easy way to make a double boiler.
Over low heat, stir gently until the beeswax is melted. Then remove from heat and stir in the essential oils of your choice.
Quickly pour into tubes or small jars. I love this funnel kit that allows you to fill several tubes at once!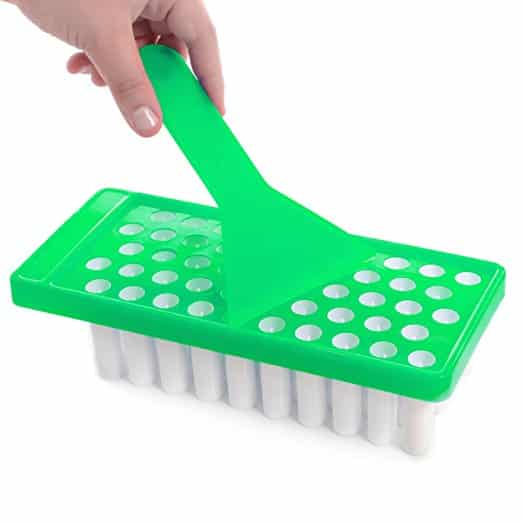 Note: you can use a little more beeswax if you prefer a thicker lip balm, or slightly less if you prefer a softer lip balm. You can re-melt and add more of each ingredient during the melting process until you get the exact texture you want.
What's your favorite lip balm flavor?