Homemade, natural cleaners that actually WORK.
Protect your health, reduce waste, and be a better steward of the Earth by making the switch to natural cleaning products.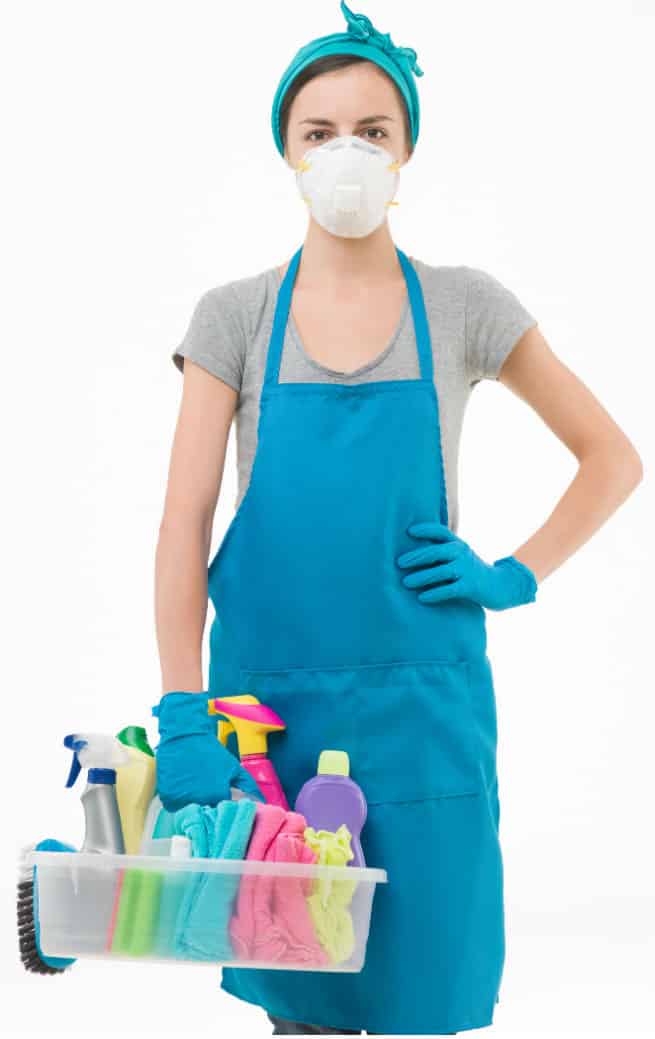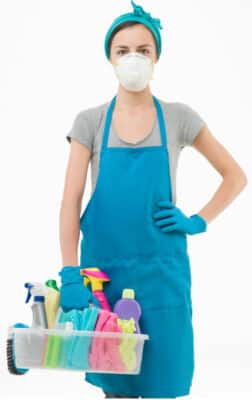 A clean house should NOT come at the expense of your health.
Common household cleaners are not kid-friendly or pet-friendly—or lung-friendly, or skin-friendly.
Store bought cleaners that contain bleach and ammonia, drain cleaners, toilet cleaners, and more are the cause of thousands of household emergencies each year.1
These harsh cleaners and artificial fragrances can irritate your eyes and lungs, and exacerbate allergies and asthma.
Not to mention how all these chemicals and packaging materials are affecting the environment.
Bottom line, your home—and the planet—are simply safer without them.
Introducing: Natural Cleaning for Your Entire Home
Most people think natural cleaners either:
don't work
are difficult / annoying to make
involve a lot of exotic, expensive ingredients that are too hard to find
all of the above!
The truth is, you can clean every room in your house—curtains, carpet, toilet, tile grout, whatever—without ever touching another bottle of Clorox.
In this 50-page downloadable e-book, you'll learn why these cleaners work, how to stock your home with a few basic ingredients you can grab as needed—and why you shouldn't use some of the DIY cleaning recipes you see online.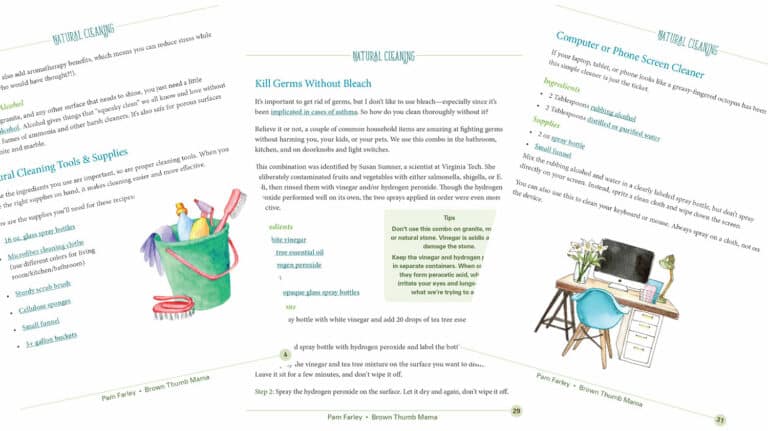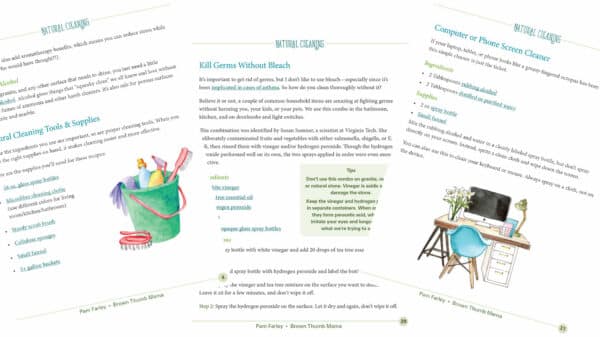 You'll also learn:
How to safely and naturally clean every surface in your home, from stainless steel appliances to moldy showers
Which natural cleaning ingredients should never be mixed (and why)
How to customize your cleaners with essential oils
Why you should use distilled water instead of tap water
There's even a recipe for cleaning dog toys!
Order Natural Cleaning for Your Entire Home for just $19.99.
Hi! I'm Pam.
I've never been a fan of harsh chemicals (who is?), so I started teaching myself how to get my house sparkly and fresh-smelling with natural ingredients more than 25 years ago.

Some of the recipes worked--most didn't--and I started keeping a notebook with my best cleaning recipes in it.
When we started our family, it was critical that we only used safe, natural products. Nobody wants a toddler playing with a Clorox wipe.
Now that the kids are older, they use these recipes and help with cleaning--every Mom's dream!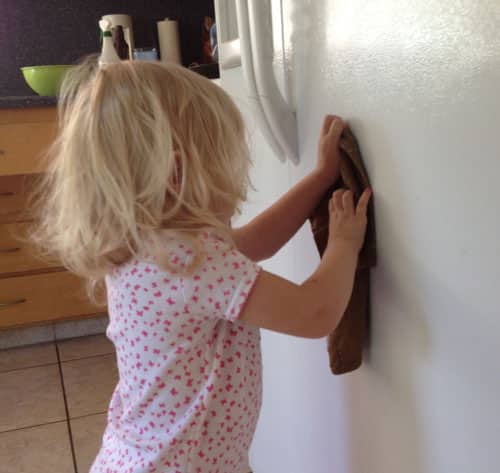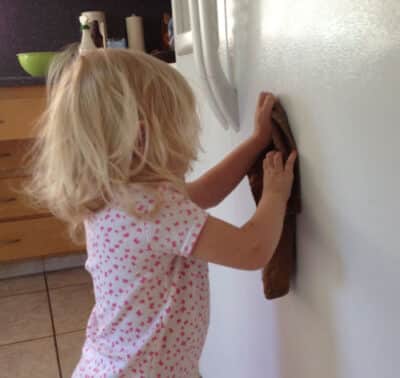 And I'm sharing the best DIY cleaners from my notebook with you now.
The best part about having these recipes in your arsenal?
If you run out of something, you can mix up a new batch in 5 minutes--much faster than piling the kids in the car and trudging to Target.
Give Natural Cleaning for Your Entire Home a try for just $19.99.
I can't wait to hear that you're cleaning without tears!