Dear Fellow Gardener,
Have you ever gone crazy buying vegetable seedlings at the nursery, only to plant them and watch them wither in the ground?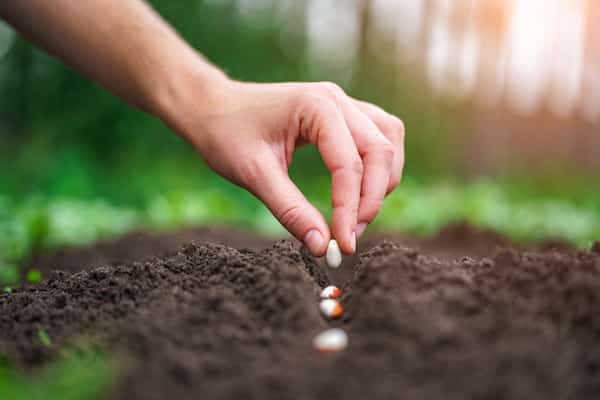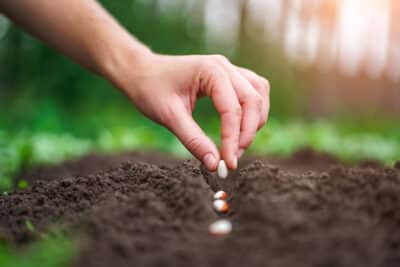 Or maybe you bought seeds and carefully planted and watered them…but they never sprouted.
I've been where you are. Sitting in the garden wondering why things aren't growing. Thinking that you wasted all that money on seeds and plants with nothing to show for it.
Guess what: it's not you.
Not most of the time, anyway.
You see, nurseries and big-box stores are happy to sell you plants and seeds just about any time of year–even when it's not the correct time to plant them.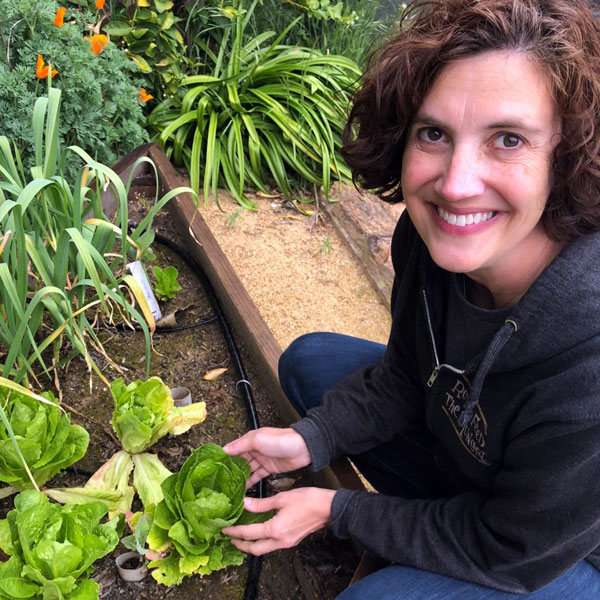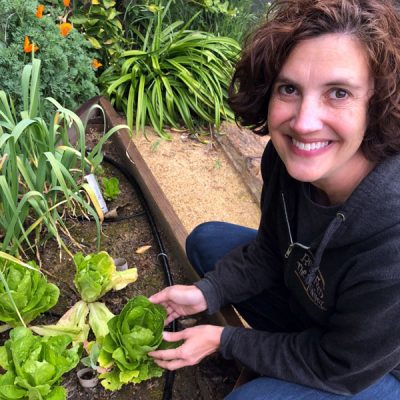 If the soil isn't warm enough and the conditions aren't right for planting, those little seeds and seedlings aren't going to make it. You might as well just tear up a $10 bill and sprinkle it on the ground.
When is the right time to plant?
Good question! Different plants grow best at different times of the year, in different parts of the country.
For example: my zucchini plants are growing and thriving in July, but in Arizona it's so hot that they've already started to die off.
So how do you know what to plant–and when to plant it–for your particular part of the country?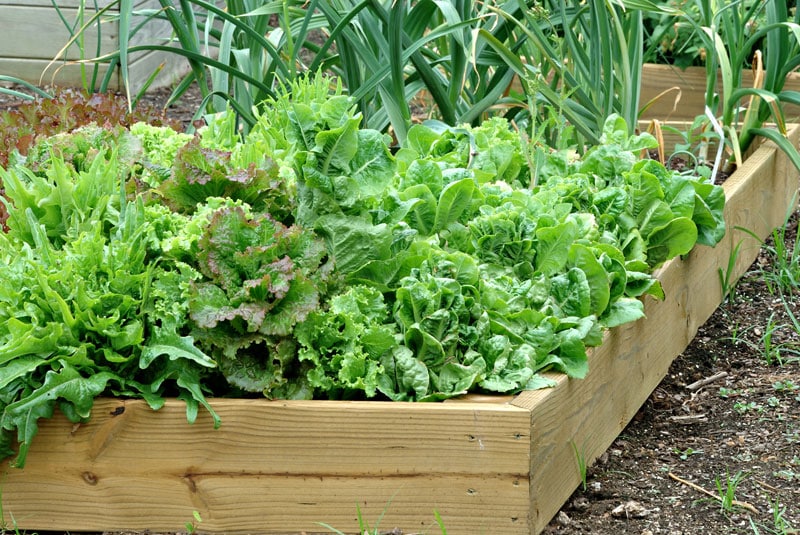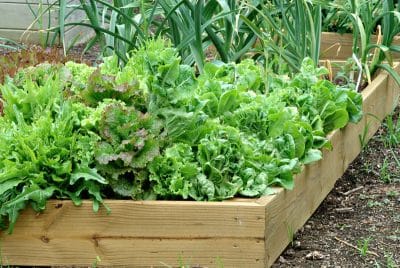 There are probably a zillion websites out there that have planting recommendations and suggestions. Add to that the mountain of books at your local library or bookstore, and you have information overload.
But when you're out in the garden, that's not going to help you.
Nobody wants to take their laptop outside in the garden, or bring a pile of reference material to the garden store when they're buying seeds.
You need a vegetable planting schedule, customized with every area and climate zone in the U.S., that tells you what to plant and when to plant it.
My Vegetable Garden Planting Schedules are perfect for you. This PDF ebook contains all eight planting schedules for every US planting zone–so no matter where you live, you'll know exactly what to plant each month.
You can print it out, or read it on your phone or tablet. I've laminated the sheets I use the most and hang them by my potting bench.
How much money and time would a planting schedule save you?
No more wasting money on seeds and plants at the wrong time of year. No more repeat trips to the garden store when you lose your seedlings to heat or cold. You need this!
Buy now for $19.99: instant digital download
Praise for Vegetable Garden Planting Schedules
| "These Vegetable Planting Schedules are a great way to know exactly what to grow each month of the year without having to do extra research before planting. Brown Thumb Mama makes it simple–just pick your gardening zone and check what seeds you can grow that month! A clean, concise layout makes plant scheduling accessible and easy. Thanks for making my life easier this year, Pam!" | …………. | "These reference sheets make it super easy to see exactly when and how to plant my seeds and transplant seedlings. I really like the month-by-month listings so it's easy to see what I can work on right now. I'm keeping this tacked up in my gardening shed so it's right there when I'm planting." |
| --- | --- | --- |
| Abigail, TheyreNotOurGoats.com | | Lisa, FeathersInTheWoods.com |
Make gardening fun again! Your planting schedule will help you get everything growing at the right time. Before you know it, you'll have a huge harvest like this.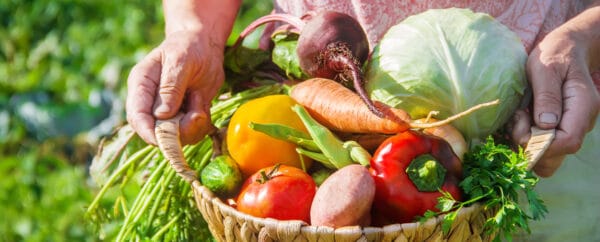 Happy Gardening!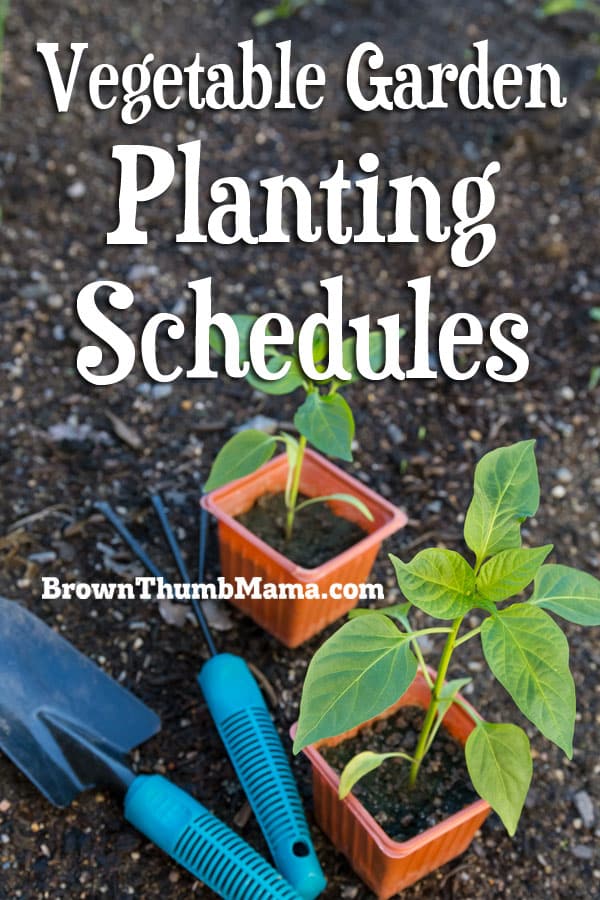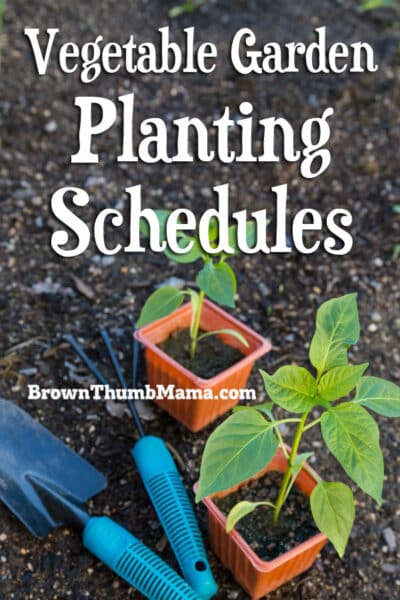 Only need one planting zone? No problem. Visit my online store and buy individual planting charts for $4.99 each.