Well, it's official. I've lost any faint hope of getting the "Mom of the Year" award. We're careful to use homemade bug spray whenever we go outside, check for ticks after hiking–the works. And what happens? Little Peanut (2) got a bunch of bug bites while she was asleep in her crib. Sigh.
Of course, she scratched the heck out of them in her sleep. By the time she woke up in the morning, they were red and raw from itching. I knew they'd get infected if she kept scratching them.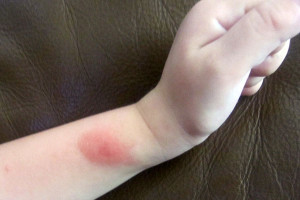 We don't have any calamine lotion (do they even make that anymore?), and I don't want to use synthetic anti-itch creams if I can help it at all. Thanks to my favorite essential oil reference book, I knew exactly what would relieve the itch and promote healing.
Ingredients:
2 Tablespoons carrier oil (I used sweet almond oil)
4 drops Melaleuca (tea tree) essential oil
6 drops Lavender essential oil
Learn about the premium essential oils I recommend.
Both Melaleuca and Lavender have antiseptic qualities, and Lavender promotes healing as well. I applied the oil mixture twice a day, and the bites cleared up in just two days. I made up a little bottle of the mixture to keep on hand in case the bugs attack again.
And yes, Mom, I vacuumed the holy heck out of her bedroom. Those bugs won't be coming around any more!
What's your favorite bug bite remedy? Share with us in the comments!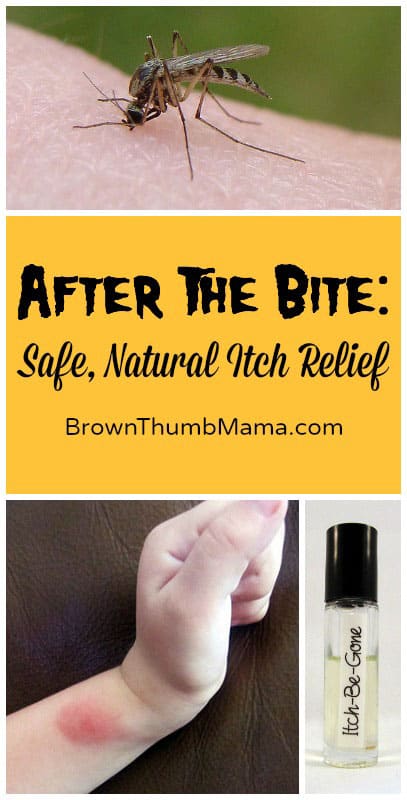 This article was shared on Clever Chicks, Fabulously Frugal Thursday, Unprocessed Fridays, and Fat Tuesday,.