How to Dry and Use Lemon Peel
This post may include affiliate links.
If you make a purchase, I'll earn a small fee at no extra cost to you.
Don't throw away those lemon peels. It's easy to dry lemon peels for use in cooking, cleaning and body care (yes, really!)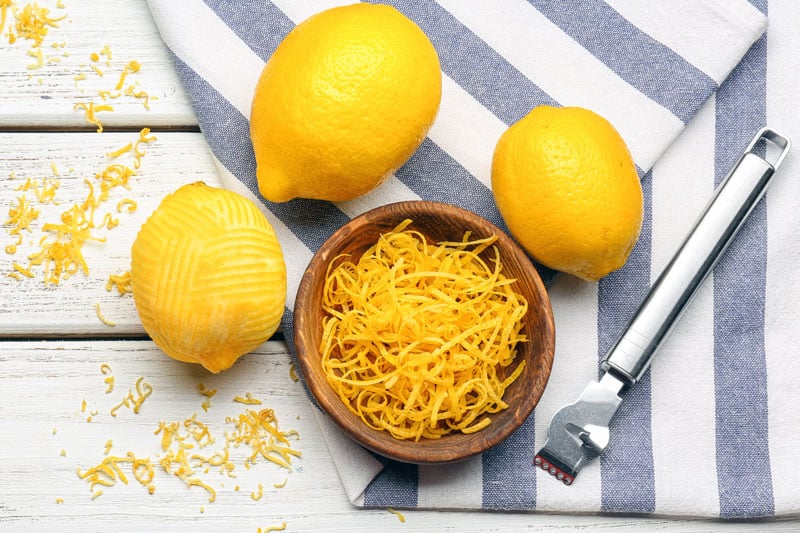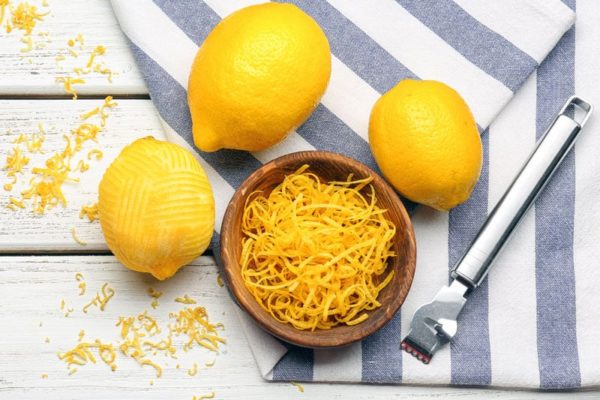 I was reading the King Arthur Flour catalog the other day (I can't be the only one who reads cookbooks, seed catalogs, and baking catalogs for fun, right?) and was surprised to see a tiny jar of dried, powdered lemon peel for $10.
Really? People are paying $10 for something that the rest of us throw away? I guess they are the same people who throw away their vegetable scraps and then buy compost at the garden store...but I digress.
A few months ago, we were fortunate enough to get a bunch of delicious lemons from my friend's urban orchard. I used the juice to make lemonade, lemon cake, and homemade lemon chicken. I couldn't bear to waste the peel, so I decided to dry it and make my own lemon peel powder.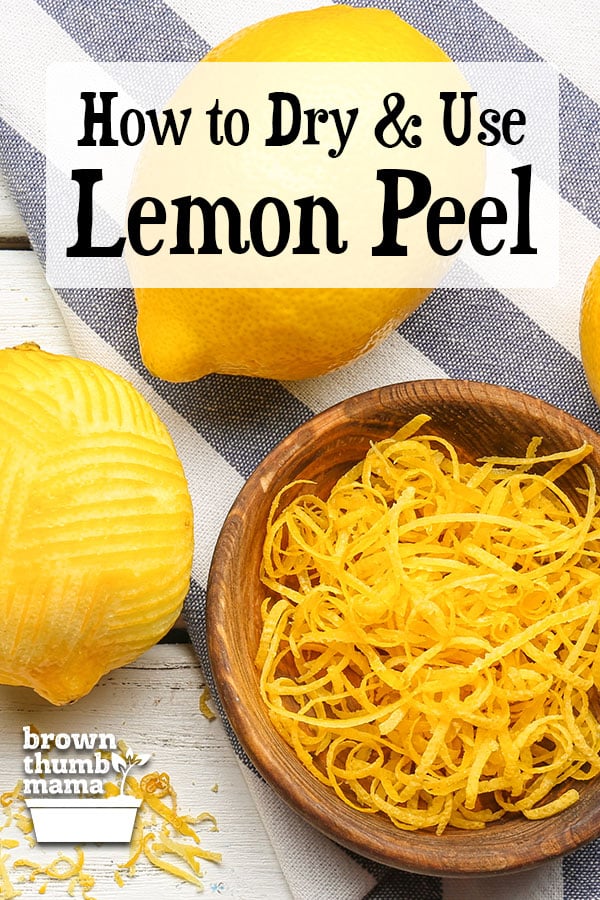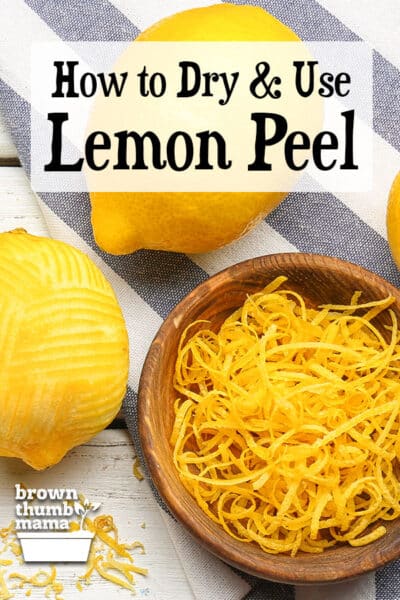 How to Dry Lemon Peel
First, wash your lemons. Please only use fruits that are organic or haven't been sprayed. Peel them with a vegetable peeler and try to get just the rind, not the bitter white pith.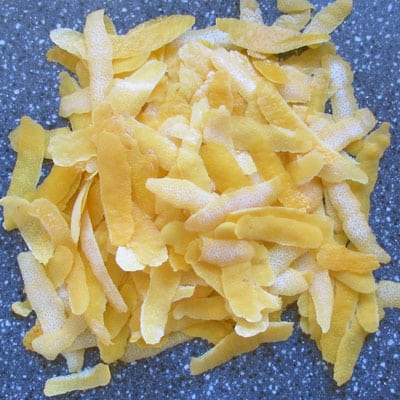 Place the peels in a single layer in your dehydrator. My giant pile of peels filled three trays in my Nesco dehydrator.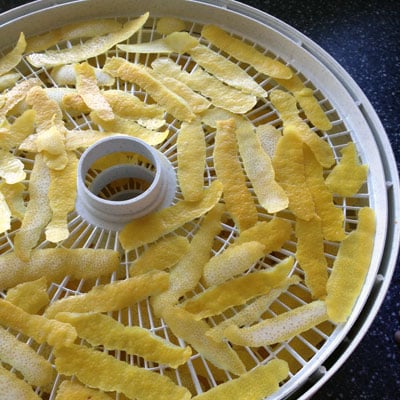 Dry them for 10-12 hours at 95 degrees. You'll know they're completely dry when they snap and don't bend.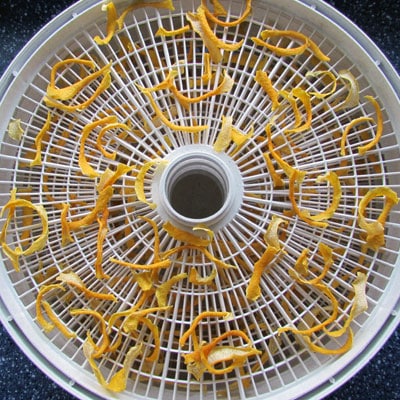 Aren't they beautiful? You could stop right here and add them to potpourri, or as a fragrant centerpiece with some fresh rosemary.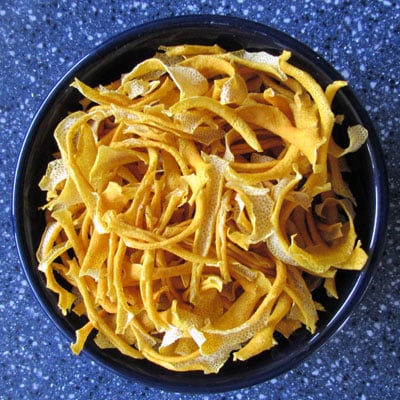 Crush the peels and buzz them in your coffee grinder until you get a fine powder.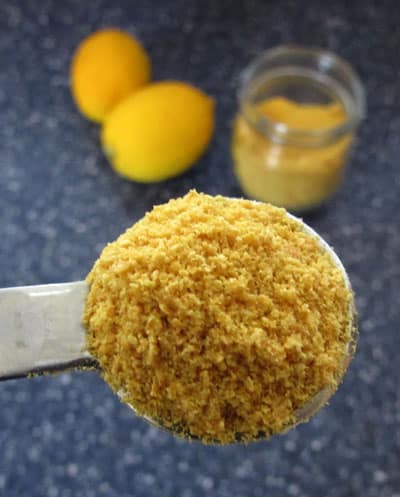 Store the lemon peel powder in the fridge—it will keep for a year.
---
More Kitchen Tips You'll Love:
---
Cooking With Dried Lemon Peel
When substituting in a recipe, use 1 teaspoon dried peel for each tablespoon of fresh peel called for in your recipe.
Make your own lemon pepper! Combine 2 Tbsp lemon peel powder and 1 Tbsp pepper; add 1 tsp salt if desired (I like Real Salt).
Add a pinch to tea or your homemade salad dressing.
Mix with sugar and sprinkle over scones or other baked goods; add to sugar cookies for a pop of flavor.
Put a bit into the crumb topping for apple crisp.
Give your vanilla or lemon pudding extra zing with a dash of lemon peel powder.
Use to brighten the flavor of artichokes--add to the cooking water.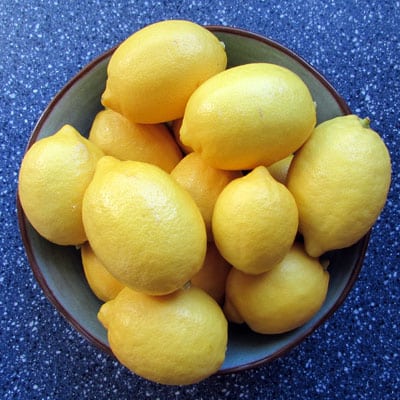 Body Care With Dried Lemon Peel (yes, really!)
Make all-natural Lemon Sugar Scrub.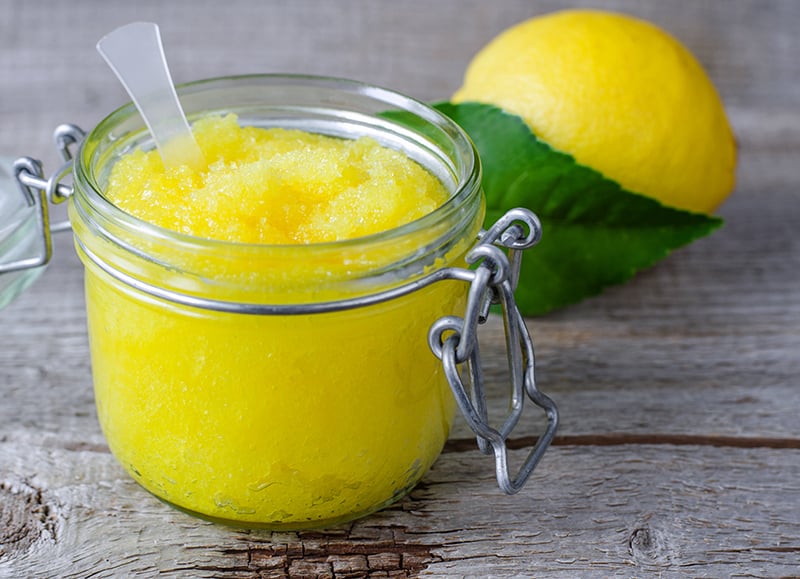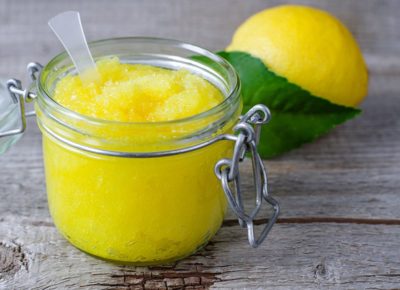 Cleaning with Dried Lemon Peel
Make soft scrub cleaner.
Mix together:
1 cup baking soda
2 Tbsp lemon peel powder
¼ cup unscented liquid castile soap (this is my favorite)
1 Tbsp hydrogen peroxide
Water (if needed) to make the proper texture
Store in a recycled squirt bottle (ketchup, dish soap, etc). Use to scrub your shower, sinks, etc...anything that needs a gentle scrub.
Carpet deodorizer
This is a 5-second recipe! Mix baking soda and dried lemon peel in a shaker-top jar. (I got an empty powdered-cheese jar from a friend, or you could use one of these cool gizmos.) Sprinkle on the carpet, let sit for 15-20 minutes, and then vacuum it up.
How will you use your dried lemon peel?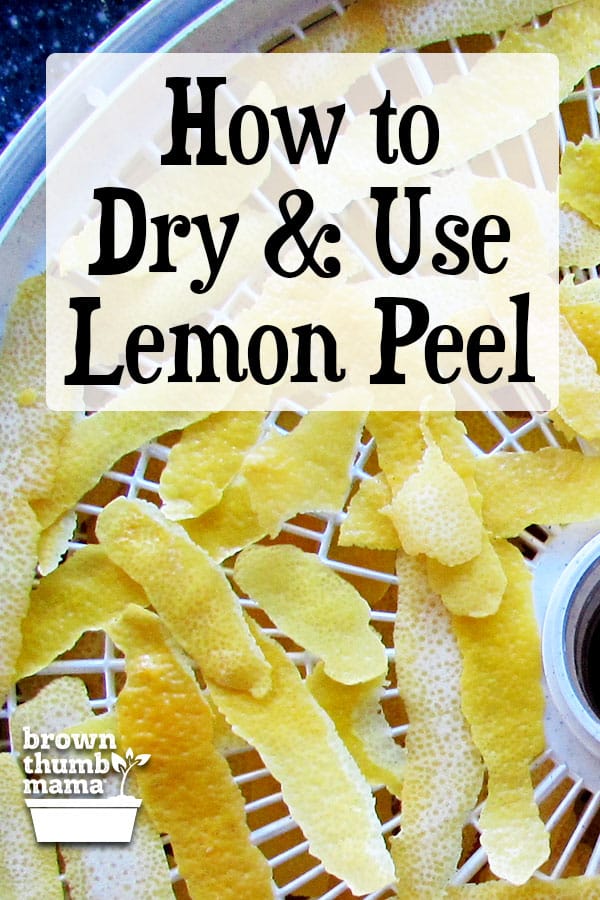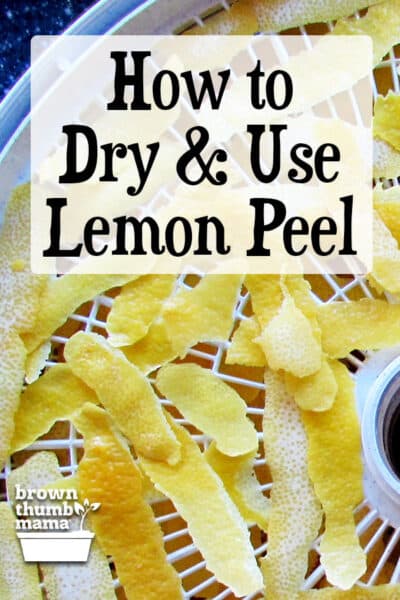 Copycat Restaurant Recipes!
Join my weekly newsletter and get copycat recipes for 5 famous restaurant foods.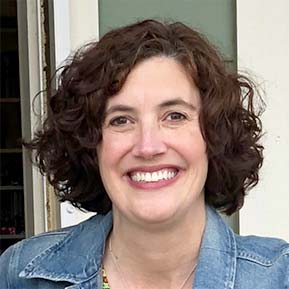 Hi, I'm Pam! I created Brown Thumb Mama to share my natural living journey, and help you live a greener life. Thanks for being here, and please check out the resources in my Natural Living Shop!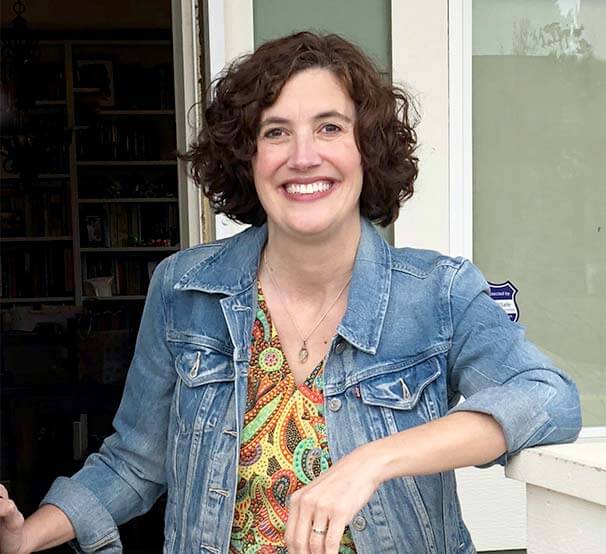 Hi, I'm Pam!
I created Brown Thumb Mama to share my natural living journey and help you live a greener life. Thanks for being here! Learn more about me.