What are essential oils?
Seems like everybody is talking about essential oils and acting like they're a magic pill. What's the big deal about them, anyway?
Essential oils are distilled plant material. They capture naturally occurring compounds found in the seeds, roots, flowers, and other parts of plants.
They are highly concentrated when distilled for purity and potency, and have been used for thousands of years to improve health, mood, and home. They're safe for babies, kids, adults, and even pets!
Essential oils are science, not magic.
It's true. You can read peer-reviewed clinical research on essential oils at aromaticscience.com and pubmed.gov.
It's critical to know that essential oils are not created equal. Many health-food store brands contain contaminants, pesticide residues, or synthetic fillers.
After extensive research, I only use and recommend doTERRA essential oils. These oils are therapeutic grade, which means they can be used to improve your health. You can smell the difference immediately when you open a bottle.
More than 6 million families all over the world are using doTERRA essential oils for their home and health, and you can too.
What do I need?
The best way to get started is with the Home Essentials Kit. This kit contains the 10 most popular oils plus a diffuser, and a phone consult with me to go over how to use everything.
This kit also gives you 25% off everything you order for an entire year.
Here are just a few ways to use the oils in your Home Essentials Kit:
Frankincense

Heals cuts/scrapes and lessens scars.

Stops panic attacks when used regularly.

Lemon

Eases seasonal threats (sneezing, itchy eyes).

Cleanses and purifies.

Lavender

Supports restful sleep.

Calms bee stings and mosquito bites.

Peppermint

Relieves headaches.

Increases alertness and focus.

Tea Tree

Eases dry/irritated skin.

Soothes earaches.

Oregano

Remove skin tags.

Very strong immune booster.

Breathe

Stops snoring.

Opens airways.

DigestZen

Relieves nausea and constipation.

Helps reduce bloating, gas, and indigestion.

On Guard

Excellent daily immune booster.

Use to disinfect surfaces.

Deep Blue

Apply to tired and aching joints.

Use for deep tissue massage.
Order Now
Your Home Essentials Kit is $275, and for most families it's more than a years' worth of oils. That's less than 20 bucks a month to keep everyone healthy, sleep well, and just plain be ready for whatever life throws at you.
We'll go over how to use your oils for your family's exact needs after you order your kit.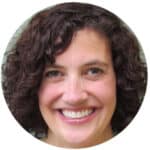 Not everyone who sells oils offers this level of personal assistance, but I want to be sure you have all the information you need to use your oils effectively.
I've been using essential oils for more than 12 years and have multiple reference books and scientific studies we can discuss.
Let's get started!
It's easy to order your Home Essentials Kit. Click here to go to doTERRA's secure website. When you get to the selection screen, choose the Home Essentials Kit. It will ship directly to you, and I'll be in touch to schedule your call.
Order Now
Frequently Asked Questions
Do I have to order every month?
Nope. You can order as much or as little as you like. However, if you do plan on ordering frequently, be sure to join the Loyalty Rewards program. It's basically a "frequent flyer" program that gives you free oils every time you place a monthly order.
Do I have to sell the oils?
The option to create an income from sharing oils is one of the most exciting aspects of a wholesale membership. However, it is not a requirement. If you just want to use your wholesale membership to purchase oils for yourself and your family, that's fabulous. And I won't bug you about it. 🙂
I have more questions.
No problem! Drop me an email and I'll get right back to you: pam [at] brownthumbmama [dot] com.