"HELP! I have a bunch of oils, but I don't know which ones go together or how to use them."
Sound familiar? You're not alone. Anyone who has mixed essential oils together knows that some combinations are heavenly and others…not so much.
Just like perfumes, different people are drawn to different scents and scent combinations. Essential oils enable you to customize smells for your home and health without the toxic chemicals in aerosol sprays and scented candles.
Not sure what oils to combine for what purpose? Here's your answer: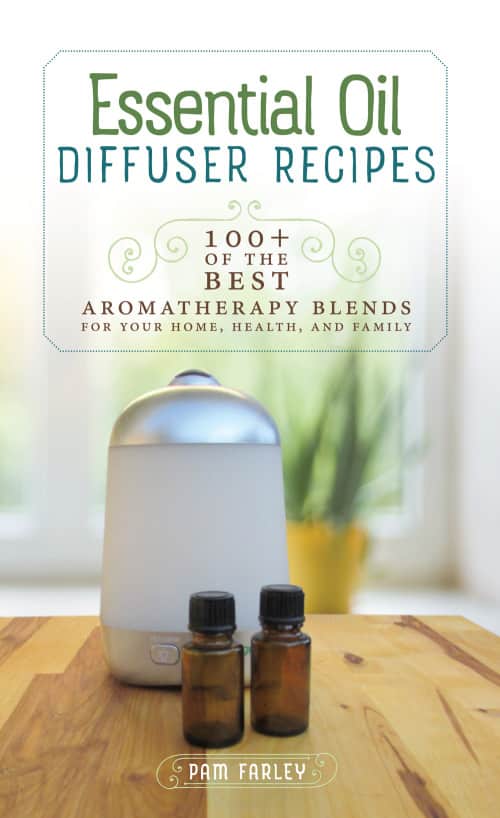 Essential Oil Diffuser Recipes: 100+ of the best aromatherapy blends for home, health, and family contains more than 100 of the very best diffuser combinations for every part of your day.
Inside, you'll find combinations for:
Mental clarity
Immune support
Romance
Stress relief
Relaxation and sleep
and much more!

What's Inside
Recipes are categorized and individual oils are indexed, so it's easy to look up combinations for the oils you have.
And every title has five little drops below the name so you can remember how you and your family like it. Score each recipe from 1 drop (not so great) to 5 drops (loved it!).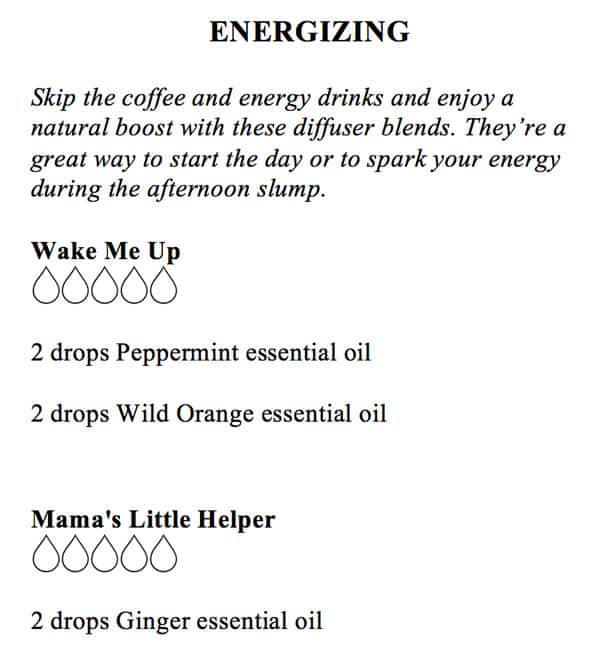 There are more than 100 combinations in this book, with no duplicates and no proprietary blends. Essential Oil Diffuser Recipes can be used with any brand of essential oils.

You'll Also Learn
Why you should diffuse essential oils instead of using toxic sprays and candles
The best types of essential oil diffusers to use and which to avoid
Why it's critical to choose quality essential oils
How to clean your essential oil diffuser naturally, without chemical cleaners
The Perfect Gift
Available in paperback and Kindle, Essential Oil Diffuser Recipes is the perfect gift for the essential oil fanatic in your life. Pair it with one of my recommended diffusers for a gift they'll enjoy for years to come.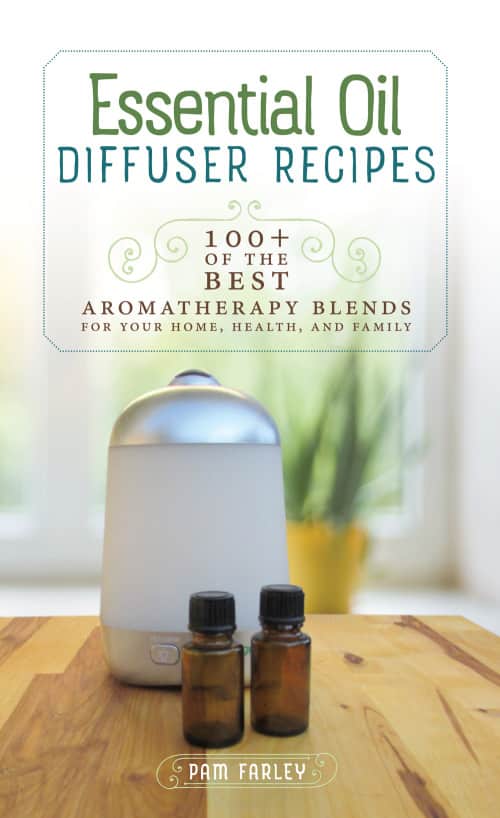 Discounted pricing is available for bulk orders–perfect for essential oil reps who want to give this book as a hostess incentive, or as a gift to customers/new enrollees. Please contact me for information.