The Secret to Removing Stains from Corian
This post may include affiliate links.
If you make a purchase, I'll earn a small fee at no extra cost to you.
Corian sinks and counters are durable and easy to clean--until they are stained by rust, turmeric, or your kids' mystery projects. Use this natural recipe to remove stains from your Corian or solid-surface counter or sink!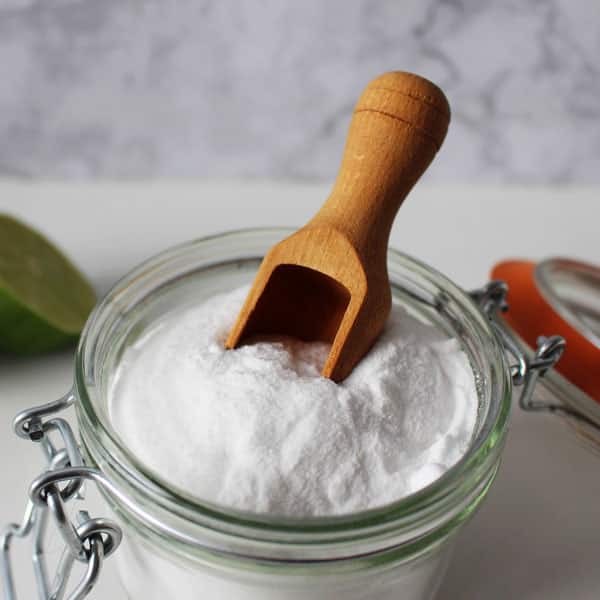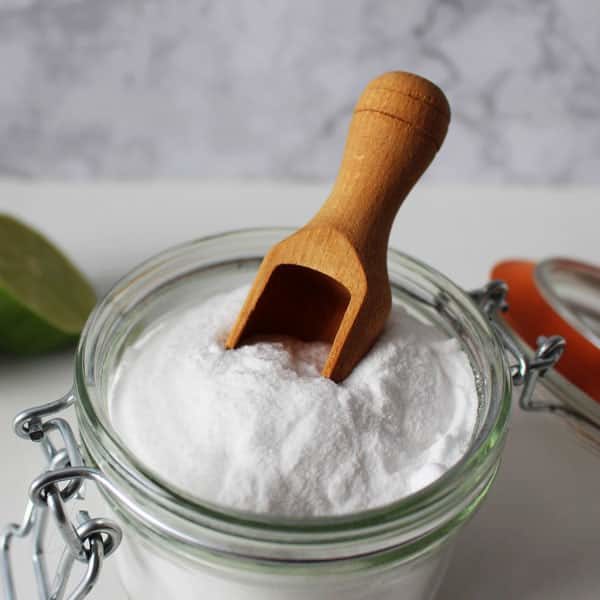 The original kitchen in our house was a true testament to the 1970s. Multicolored linoleum, Formica countertops, dark wood cabinets, and a light tan sink that always looked dirty, even when it was clean.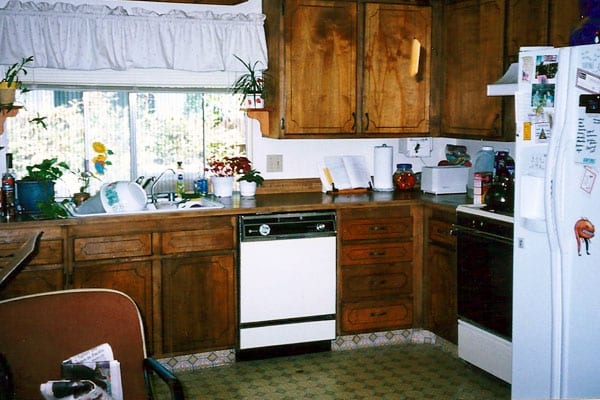 When we remodeled, we chose generic Corian (also called "solid surface") counters. We love the vibrant blue color with flecks of black, white, and gray—and chose a built-in white sink made of the same material.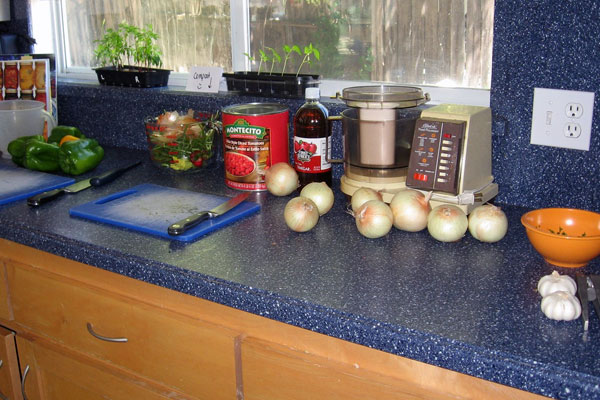 The countertop is sturdy, heat-resistant, and scratchproof, which are all great qualities in a counter! However, this means that if it gets stained, it's VERY hard to clean.
How do I know? Because our cast-iron wok sat in the sink while we were out of town recently. The sink had a nasty rust stain as a result.
I tried everything I could think of to get the rust out.
Homemade soft scrub didn't work.
Bon Ami didn't work.
Even my beloved Lemon essential oil didn't work.
We don't own chlorine bleach...and even if we did, I wouldn't want it in the sink where we prepare our food. I was at my wits' end, and was thinking about scrubbing the stain off with super-fine sandpaper.
With all the homemade cleaners in my house, there had to be something I could make, right? I tried lots of combinations and was thrilled with this easy solution for cleaning Corian.
Natural Corian Stain Remover
This combo removes stains without using bleach or strong chemicals. We have a white sink, so it didn't affect the color—but if you have a colored sink, test it in a hidden area first to be sure.
Mix this recipe up as needed—don't try to store it for later.
Ingredients
¼ cup baking soda
2-3 Tablespoons hydrogen peroxide
Instructions
Mix baking soda and hydrogen peroxide together to make a paste. Spread onto the stain and let it sit for up to 24 hours. Scrub gently while rinsing, and repeat if needed.
Want more tested and trusted natural cleaning recipes? You deserve to have a clean house without sacrificing your health. Check out Natural Cleaning for Your Entire Home and start cleaning safely!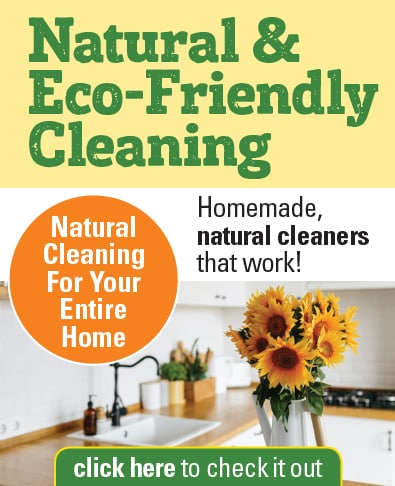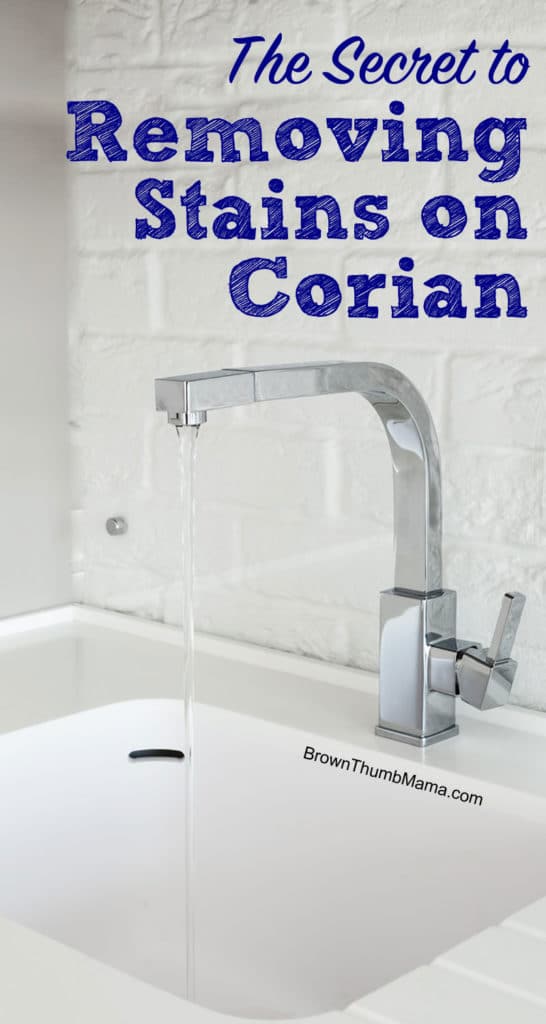 Detox Your Kitchen in 5 Days
Join my weekly newsletter and get my Natural Cleaners Guide, with easy DIY recipes for my 5 favorite natural cleaners.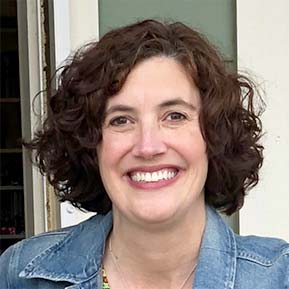 Hi, I'm Pam! I created Brown Thumb Mama to share my natural living journey, and help you live a greener life. Thanks for being here, and please check out the resources in my Natural Living Shop!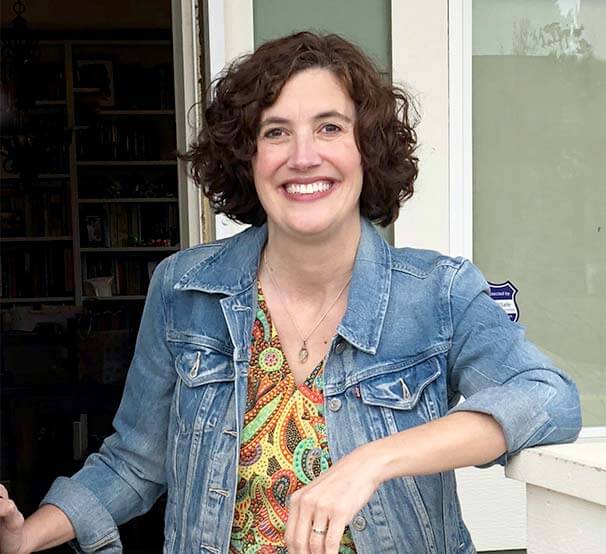 Hi, I'm Pam!
I created Brown Thumb Mama to share my natural living journey and help you live a greener life. Thanks for being here! Learn more about me.