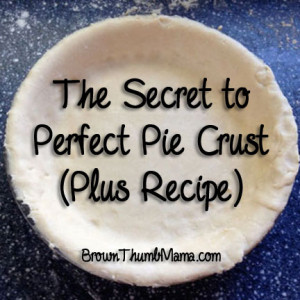 What's the secret to perfect pie crust? It's not lard.
It's not frozen butter.
It's not special flour.
It's vodka.
Really, I'm serious. The vodka evaporates readily and prevents gluten from forming, so you end up with a tender, flaky crust. Give it a try–you'll love it!
Ingredients:
2 cups flour
1 teaspoon kosher salt
3/4 cup cold butter
1 Tablespoon vodka
1/2 cup ice water
Put the flour and salt in your food processor. (I have this one and love it.) Cut the butter into chunks and put it on top.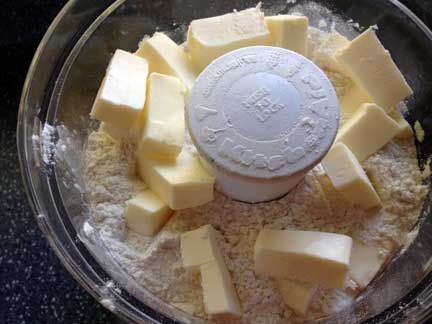 Pulse it together until the butter is incorporated and looks like little pebbles in the flour.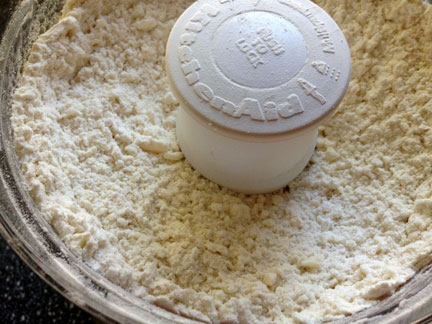 Add the water and the vodka, then mix in short bursts. It will look like a crumbly mess and then will magically hold together.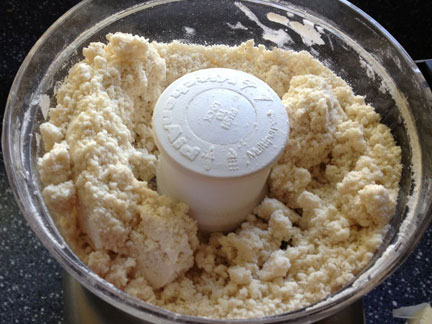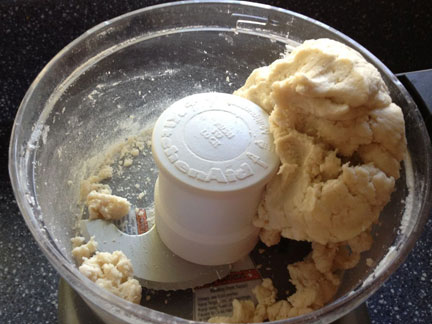 Dump the dough onto the counter, form it into a disk, and wrap in plastic wrap. Place in the fridge to chill for about 30 minutes. This will allow the butter (which has probably softened through all that mixing) to firm up again.
After 30 minutes, sprinkle a little flour on the counter, unwrap the disk and start rollin'.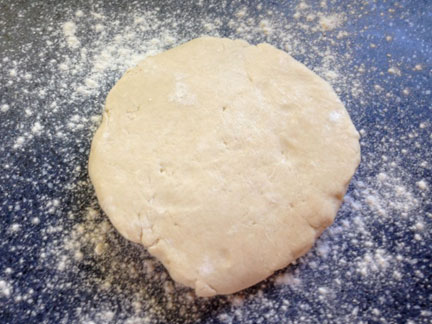 Don't worry about making a perfect circle, just roll it out as best as you can. Every now and then, set your pie plate on top to see if the crust will fit. I called this "good enough," smooshed the cracks together, and prepared to Make The Transfer.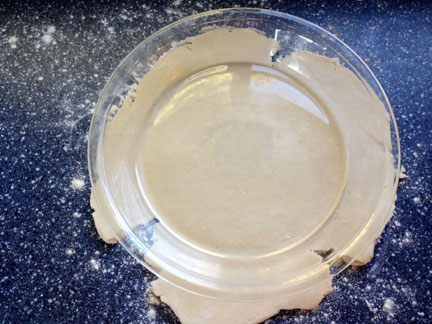 Transferring the dough to the pan is usually the toughest part. I've had the best luck with rolling the dough onto my rolling pin and unrolling it over the pan.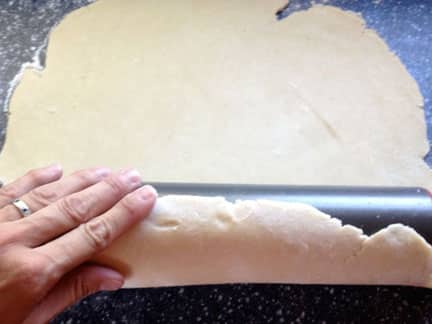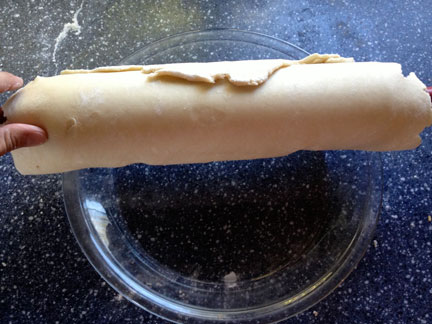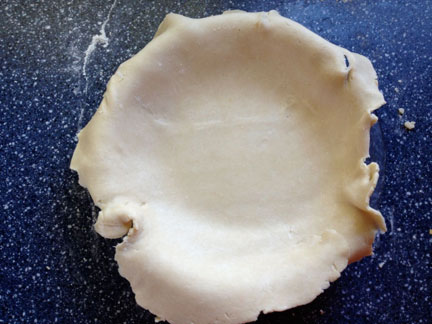 Press the dough gently into the pan. You can either make scalloped edges with the crust, or just cut the excess off like I did. I figure it tastes the same whether the edges are fancy or not. (Notice the smooshed-together crust repair on the right.)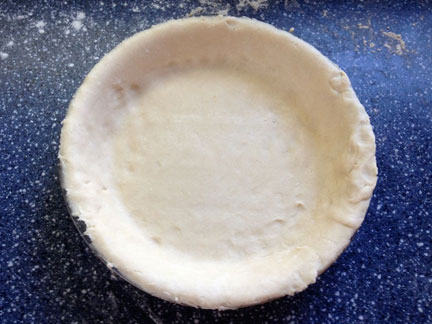 Add the pie fixings of your choice (this works great for quiche as well as apple or berry pie) and bake according to that recipe. You could even freeze the crust, unbaked, if you won't need the pan for a bit–just don't put a frozen glass pan into a hot oven. Yipes!
But do me a favor, OK? Just don't tell Grandma I put vodka in my pie crust or I'll get a lecture about eternal damnation.