DIY Citrus Peel Vinegar for Cleaning
This post may include affiliate links.
If you make a purchase, I'll earn a small fee at no extra cost to you.
This all-natural citrus peel vinegar is a game changer for non-toxic cleaning. It fights dirt and grime naturally, is budget-friendly, and smells amazing!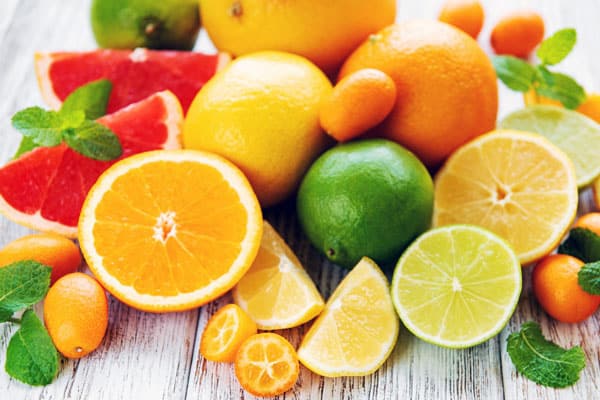 When our kids were little, we went all-out to childproof the house. One of the big changes we made was getting rid of the toxic cleaners that were under our kitchen sink.
Take a look at these ingredients and I bet you'll do the same:
Cocamidopropylamine Oxide, Propoxypropanol, Alkyl C12-16 Dimethylbenzyl Ammonium Chloride, Dimethicone/ Silica/ PEG Distearate Antifoam (Formula 409)
Alkyl Polyglycoside, Ethoxylated Alcohol, Tetrasodium EDTA, Sodium Hydroxide (Fantastik)
By the way: my spell-checker nearly had an aneurysm with all those chemical names. Does anybody else think they sound sinister and poisonous, or is it just me?
Homemade, natural cleaners are a great way to get rid of those nasty chemicals. And one of the key ingredients in many natural cleaners is white vinegar.
The only problem with white vinegar is...well, it smells like vinegar. And nobody wants to smell like salad dressing while they're cleaning!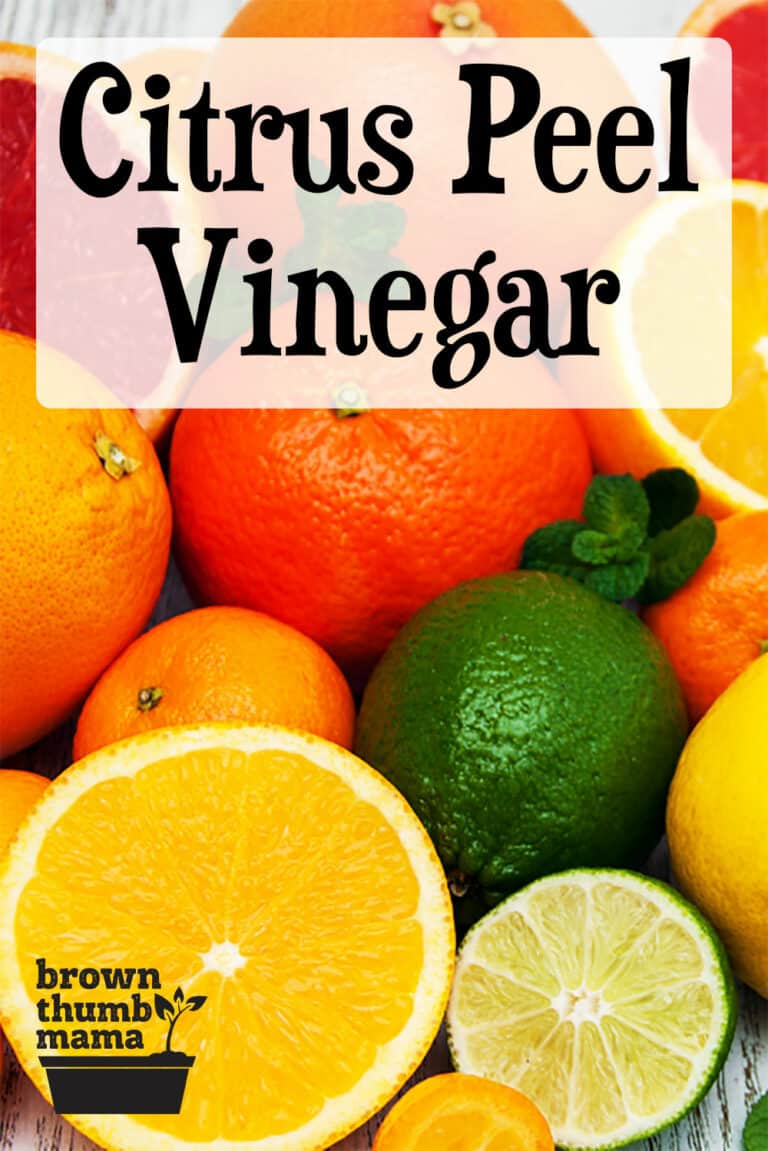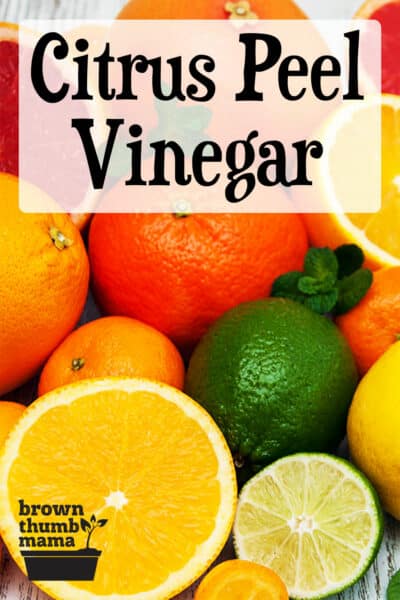 Citrus Helps Cancel Out the Vinegar Smell
Even though vinegar is a very effective natural cleaner, a lot of people object to it because it has a strong smell. Infusing your vinegar with citrus peel goes a long way to canceling out that vinegar smell. It doesn't quite cover it completely, but don't worry! The vinegar aroma will dissipate as soon as it dries (give it about 15-30 minutes).
Fight Pathogens the Natural Way
Nature's given us a lot of handy ways to fight the nasties. Citrus peel is one of those! Research shows that citrus infusions have natural antimicrobial properties and to some degree can even prevent bacteria from growing on a surface after you use it.
Vinegar also has antimicrobial qualities, so combining citrus peel with vinegar is an ideal way to keep the surfaces in your home extra clean.
Citrus Peel Contains Grease-Busting Compounds
Citrus peel is rich in D-limonene, a natural compound that cuts through grease like magic. When you infuse your vinegar with citrus peel, you have a cleaning ingredient that can be used for greasy, grimy cleanups all over the house.
FAQs for DIY Citrus Peel Vinegar
This is a super easy DIY recipe that anyone can make, but here are a couple common questions about making your own citrus peel vinegar:
What type of citrus peel is best to use?
Many citrus peel vinegar recipes use a specific type of citrus peel, mostly lemon and orange. But I'll let you in on a little secret: you can use any citrus peel for infusing vinegar!
Grapefruit, lime, lemon, and orange peel all work amazingly well for making citrus-infused vinegar. You can even mix them! It's a great way to use leftover peels and reduce waste.
Do I have to take the white part off the peel?
When you're making dried citrus peel, you want to remove the white part of the peel (the pith) because it's bitter. But when infusing vinegar, you can use the whole peel. Easy!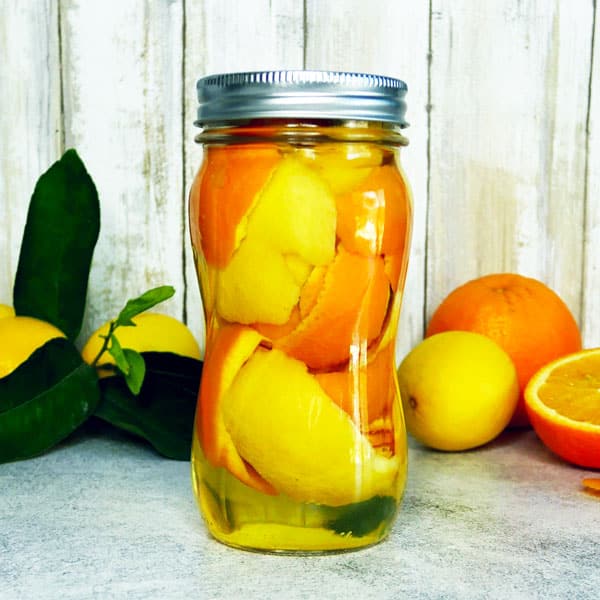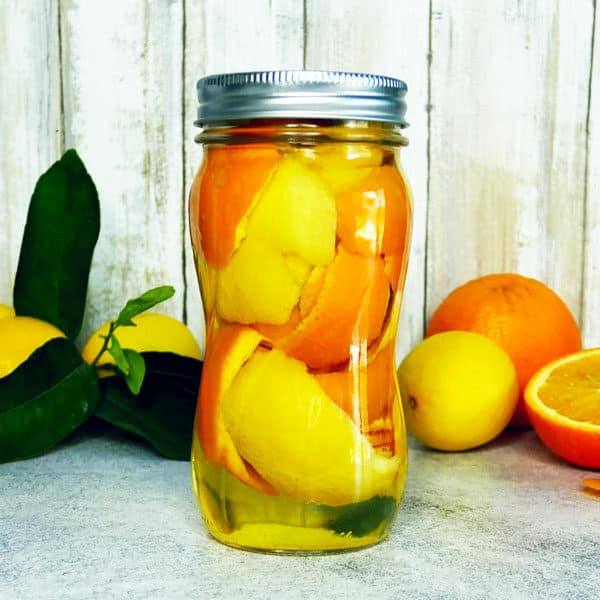 How to Use Citrus Peel Vinegar
This DIY citrus peel vinegar is extremely versatile around the home. In general, you can sub citrus vinegar for regular vinegar in most homemade cleaning recipes. Here are a few nifty ways you can use your citrus vinegar for cleaning:
In my all-purpose cleaner recipe. This recipe is amazing for pretty much every type of cleaning around the whole house.
In homemade glass cleaner. Citrus vinegar will help you get that streak-free shine on all your windows and mirrors.
Deodorize drains. Pour a cup of citrus vinegar down stinky drains, let it sit for 15 minutes and then rinse with very hot water to eliminate odors.
Clean stainless steel. Spritz stainless steel with a light mist of citrus vinegar, then wipe away with a dry cloth to clean away fingerprints and protect the surface.
Clean and deodorize your microwave. Microwave a small bowl of citrus vinegar for one minute. This will loosen up all the grime so it will wipe away effortlessly. It also eliminates odors!
Get rid of soap scum. The vinegar and citrus combination is perfect for dissolving stubborn soap scum. Spray the surface well and let it sit for 5 minutes. Then wipe away with warm water and a washcloth.
Deodorize upholstery, carpets, and linens. Dilute ½ cup vinegar with 1 cup of water and lightly mist furniture, carpet, curtains, and other fabric surfaces. It works great for cleansing away stale odors! (Always spot check first.)
Use as a fabric softener in HE washing machines. Do you have a stinky HE washer? Use ½ cup of citrus vinegar in the fabric softener dispenser with each wash. Not only does this help rinse detergent residue from your clothes, it deodorizes both your laundry and your washing machine!
Clean cutting boards. The vinegar and citrus combo will bust through odors and stains on wooden cutting boards. Spray and let soak for 3-5 minutes, then scrub away with a brush or sponge and rinse.
Don't Use on Granite or Natural Stone
Although citrus vinegar is a fantastic cleaner, please don't use it on granite, marble, or other natural stone surfaces. Because vinegar is acidic, it can damage natural stone over time.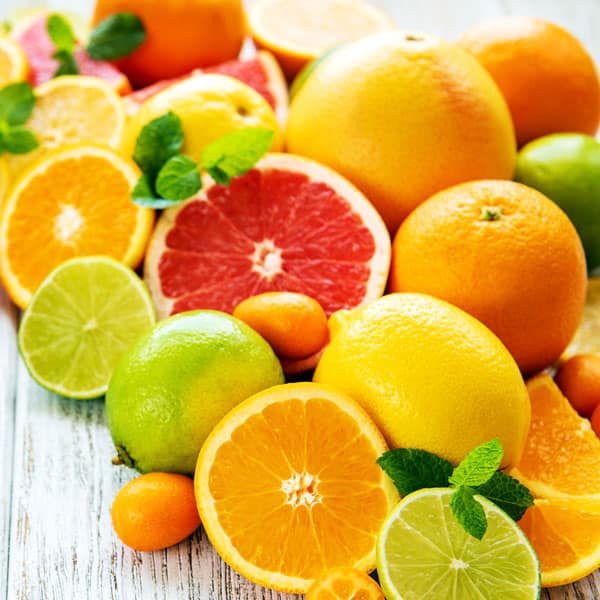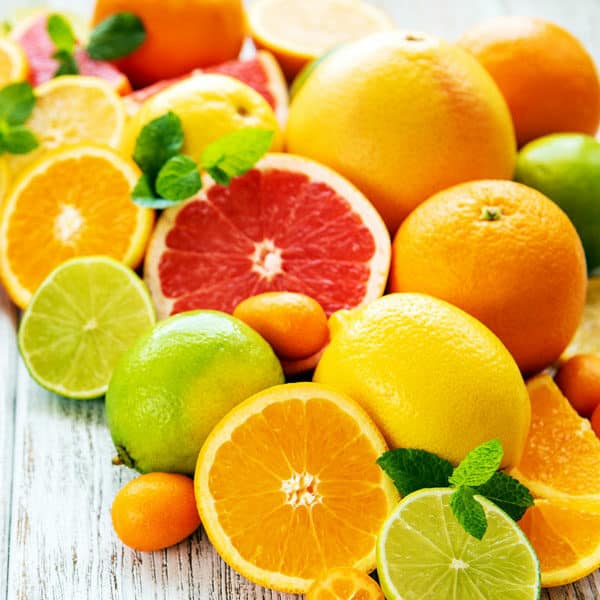 How to Make DIY Citrus Peel Vinegar
This citrus peel vinegar is so simple it practically makes itself! With citrus peels, a couple of glass jars, and some plain white vinegar, you'll be all set to make this versatile and powerful cleaning ingredient.
What You Need
Directions:
Fill your canning jars with citrus peels. Leave a little room in the top of the jar.
Pour white vinegar over the peels until peels are completely submerged.
Cover and infuse for at least one week.
Strain the peels out of the vinegar, and use the citrus vinegar in your favorite household cleaning recipes.
What a great way to prevent kitchen waste! What combination of citrus peels will you use?
Detox Your Kitchen in 5 Days
Ensure your kitchen is safe for kids and pets with these easy tips.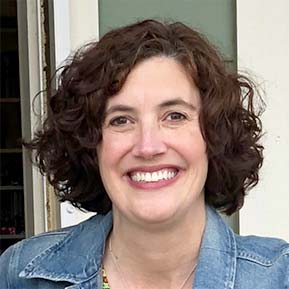 Hi, I'm Pam! I created Brown Thumb Mama to share my natural living journey, and help you live a greener life. Thanks for being here, and please check out the resources in my Natural Living Shop!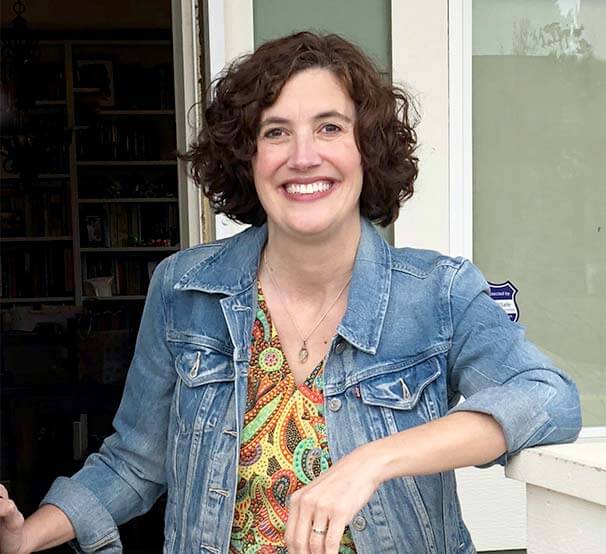 Hi, I'm Pam!
I created Brown Thumb Mama to share my natural living journey and help you live a greener life. Thanks for being here! Learn more about me.