This post may include affiliate links.
If you make a purchase, I'll earn a small fee at no extra cost to you.
Are you crazy about canning? Have more Ball jars than you could possibly count? Then you're probably a crazy canning lady. Here's a quick checklist to help you determine if your canning obsession has gone too far.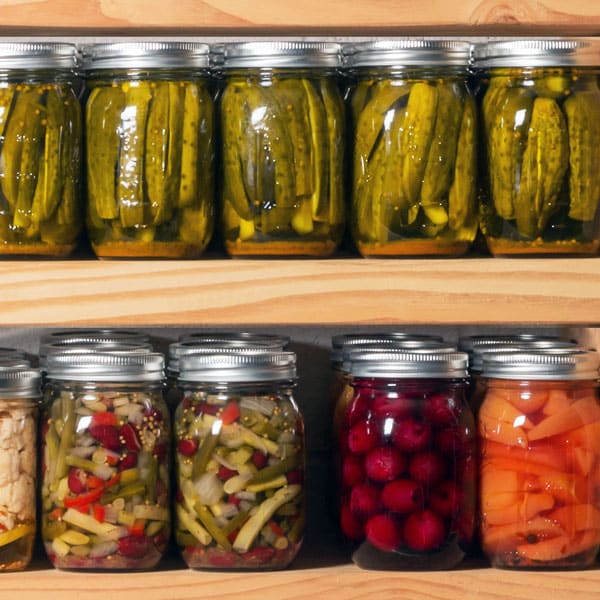 Like most obsessions, canning starts innocently enough. Maybe you have a bumper crop of strawberries, thanks to these easy strawberry-growing tips. Then you figure it can't be too hard to make some strawberry jam.
FYI: strawberry jam is a gateway drug.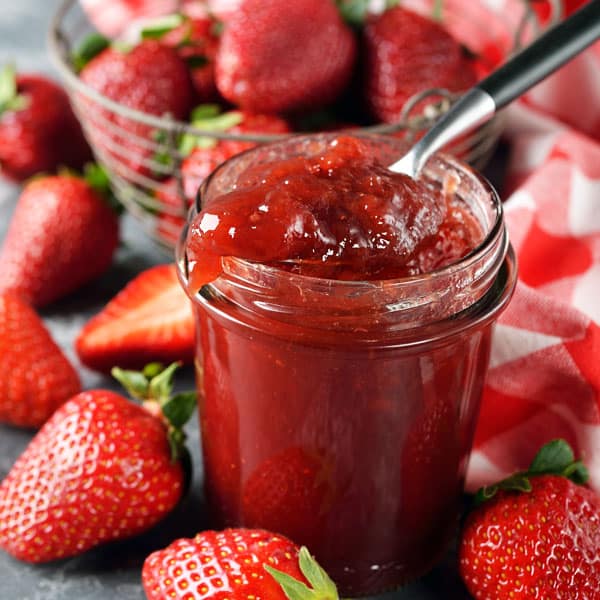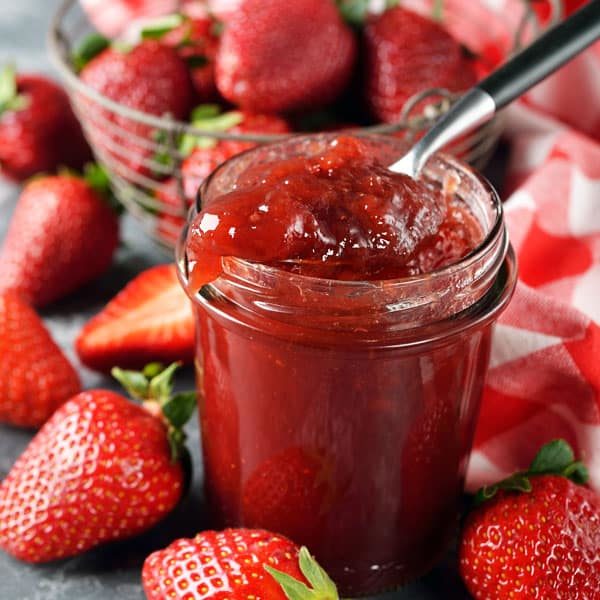 Before you know it, you're canning salsa and making pickles. Talking with your friends about the advantages of Tattler lids and Weck jars.
Then you're pricing out pressure canners and drawing up plans for a backyard canning kitchen.
Look out! You've turned into a crazy canning lady. Here are some tips that will help you check your symptoms.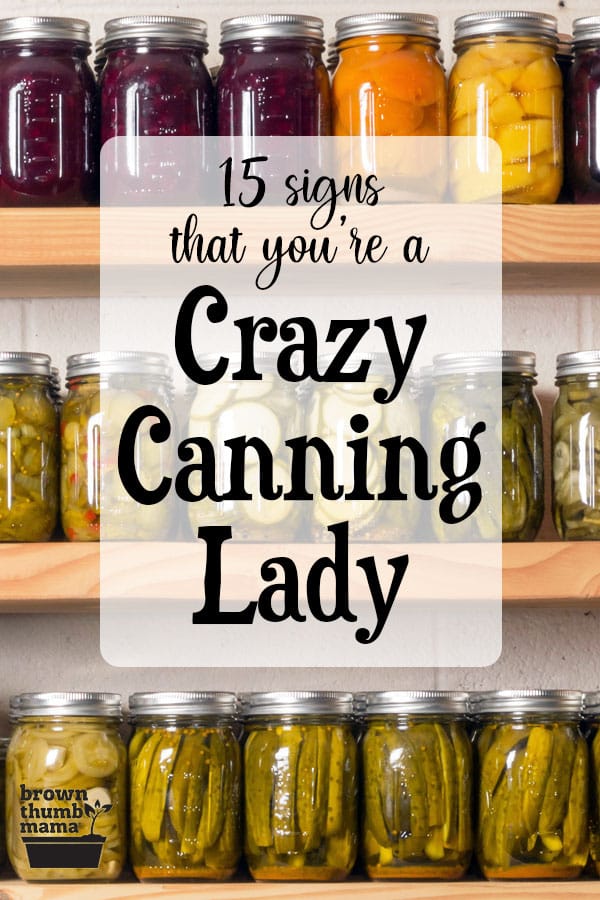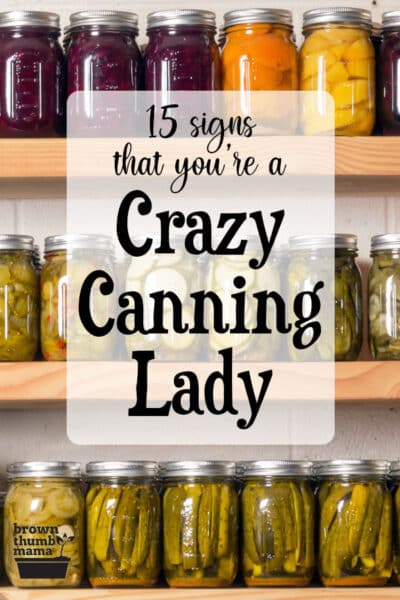 15 Signs that You're a Crazy Canning Lady
1. You plan your vegetable garden on what's best for canning, not what your family likes to eat fresh. Who has room for corn or celery when you could plant more rows of strawberries or green beans?
2. Canning rings hang from bungee cords in your pantry, like bizarre stalactites waiting to bump your head. (Photo from my friend Mel at Faulk Farmstead.)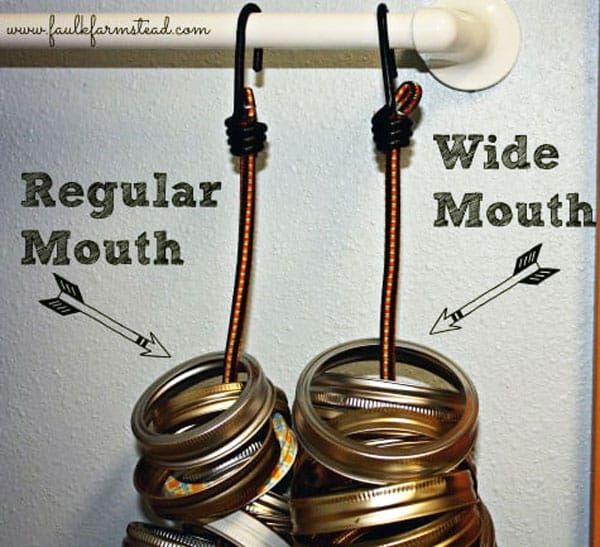 3. Your kids set up canning lids on sticks in the backyard for Nerf gun target practice.
4. You can tell the age of a Ball canning jar by the script on its logo.
5. Jars and rings are washed and organized by size and type in bins, like Theresa's from Living Homegrown.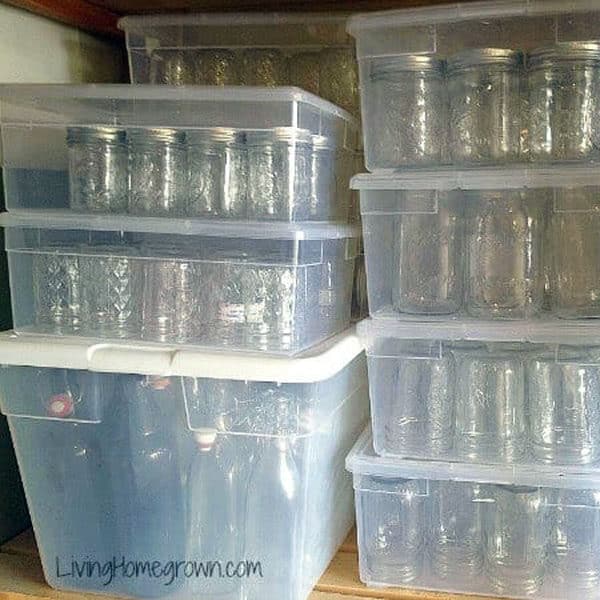 6. Even though you spent the winter harvesting your lemon tree, juicing the fruit and drying the peel, you still buy bottled lemon juice.
7. You hit every garage sale and estate sale in town, looking for vintage jars to add to your collection.
8. There are more recipes saved to your Pinterest board about canning than you'll ever be able to make.
9. When you're pressure canning outside and a rainstorm comes in, you just hold an umbrella over the canner and keep going…like my friend Cheryl from Pasture Deficit Disorder.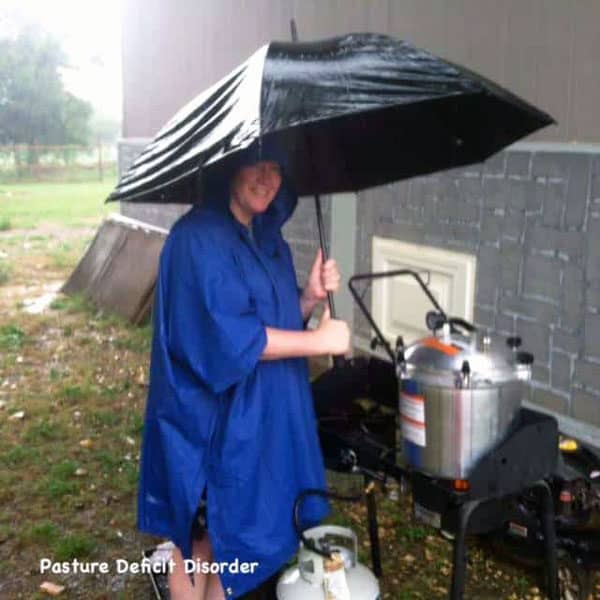 10. You can debate for hours on the merits of Tattler reusable canning lids versus traditional Ball/Jarden lids.
11. Same with aqua glass Ball jars versus tulip-shaped Weck jars.
12. You were more excited about the new Ball Home Preserving book than your kids were about Harry Potter.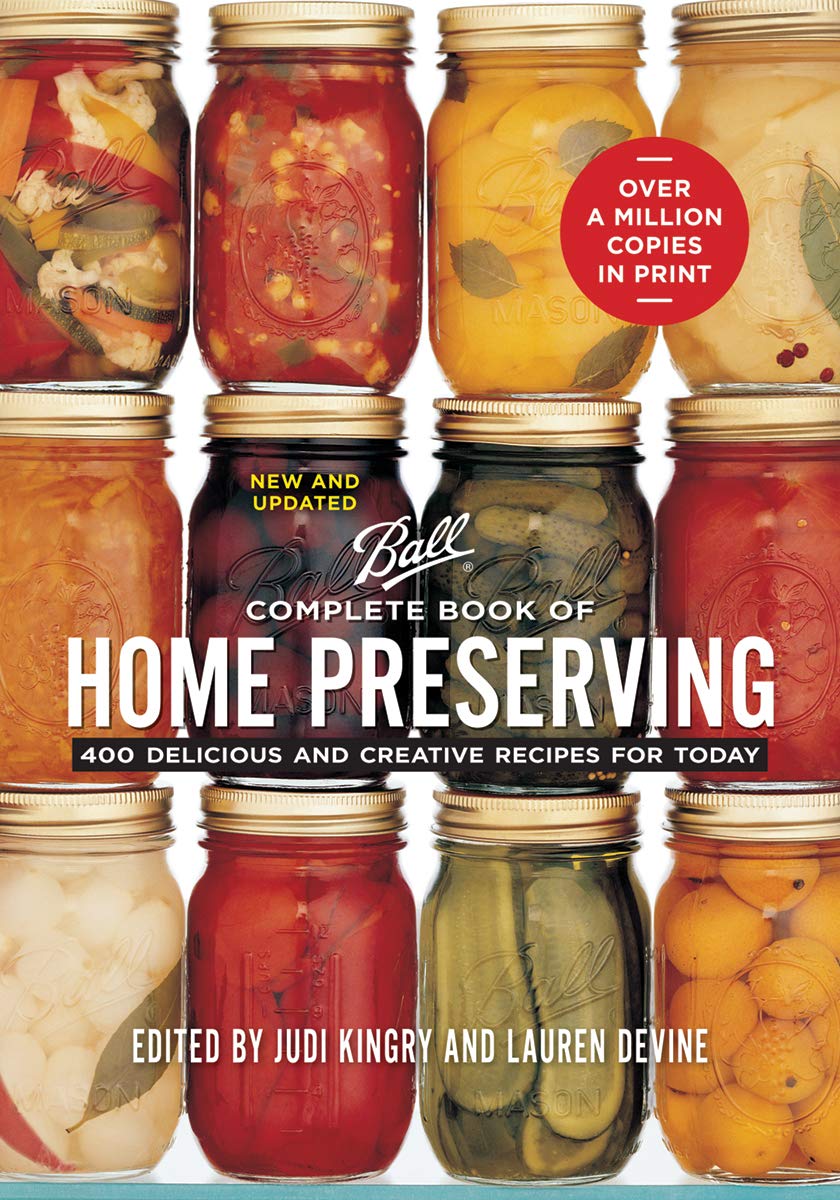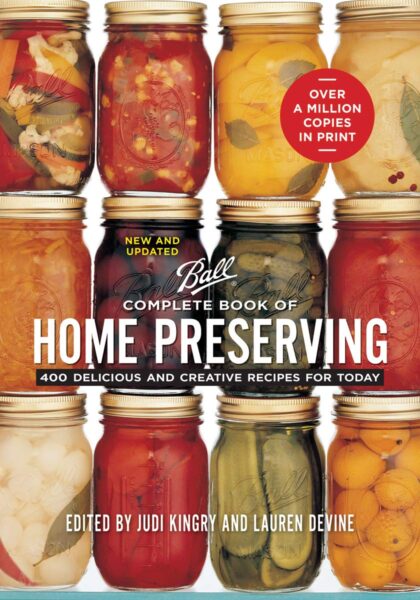 13. Instead of buying a card-matching memory game for your toddler (remember those?), you paste matching photos on old jar lids and make your own game.
14. The thought of spending the entire day cooking down a vat of tomatoes to end up with 4 jars of sauce sounds incredibly appealing.
15. The sound "Ping! Ping! Ping!" is more beautiful to you than the finest symphony.
Are you a crazy canner? Share your symptoms below!