Does your iPad or phone look like this after the kids play with it?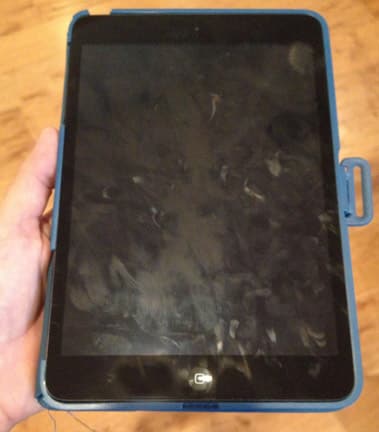 You'd think Jackjack was an octopus with the amount of fingerprints on there. HOW does that happen?
You can get fancy "screen cleaning solution" for $9 (seriously), but there's no way I'm paying for something I can make myself.
All you need to make screen cleaner is rubbing alcohol, distilled water, and an empty spray bottle (the ones from the stinky bath store work well). Be sure to use distilled water, since tap water and bottled water contain all sorts of minerals and chemicals that could damage the screen.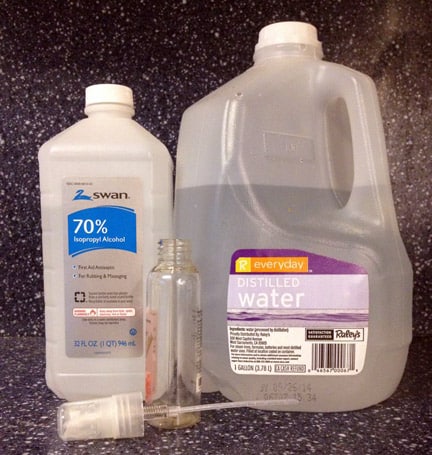 The size of your spray bottle determines how much liquid you'll need. Since this is a 2-ounce bottle, I used 2 Tablespoons of rubbing alcohol and 2 Tablespoons of water.
Here's the important part: spray the cleaner onto a clean cloth and then wipe the screen. Don't spray on the device because liquid and electronics don't mix!
Note: I use this on our iPhone, laptop, and iPad with no problem–but I haven't used it with every device in every situation. Use it at your discretion on your devices.
Warning: may give you a desire to polish every flat surface in the house. If you end up feeling that way, come to my place and help me clean up.