This post may include affiliate links.
If you make a purchase, I'll earn a small fee at no extra cost to you.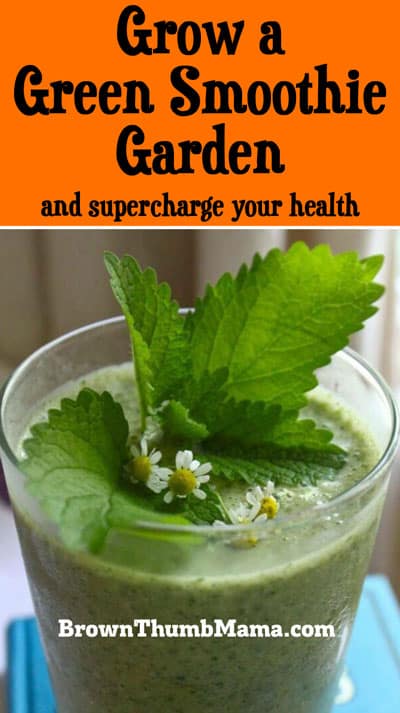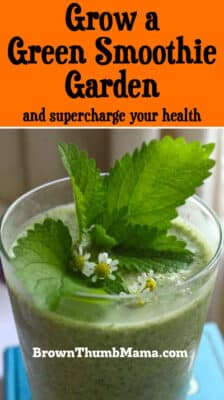 Who else loves green smoothies? They're packed full of nutrition, and are an easy way to get lots of fiber and vitamins while you're on the go.
The one big problem with green smoothies is the cost. If you're buying organic veggies (and yes, you should be), your green smoothie habit could be costing you several dollars every day!
Great news: you can grow all of the veggies that are perfect for green smoothies and save tons of money. A packet of seeds is less than $5, and you'll have fresh, organic smoothie ingredients at your fingertips.
Green smoothie photo courtesy of Little House in the Suburbs.
Easy Green Smoothie Formula
1 cup leafy greens + 1 cup liquid + 1.5 cups frozen fruit
For the best texture, blend the leafy greens and liquid first and then add the frozen fruit. Blend until smooth and enjoy!
Best Greens for Smoothies
All of these leafy greens provide fiber and loads of vitamins, and I've chosen varieties that are mild, not bitter. A green smoothie helps you start your day with nutrients instead of carbs and sugar (pancakes, I'm looking at you).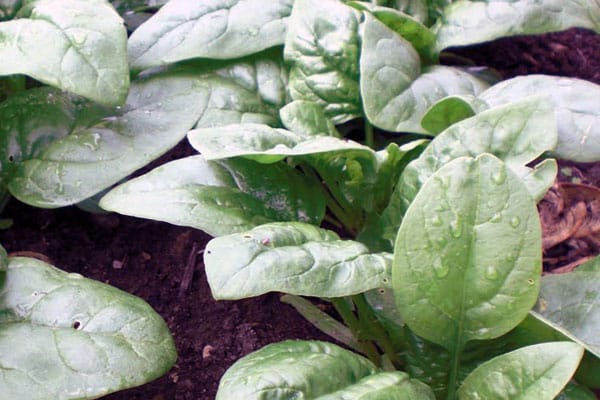 Catalina Baby Spinach has a sweet, mellow flavor. Because the leaves don't get too big, you can pick extra in the morning and make a yummy spinach salad for your lunch.
Why put spinach in your green smoothie?
It's not just great for Popeye the sailor man. Spinach is full of vitamins (A, C, K, E, B6 and riboflavin), as well as magnesium, manganese, iron, calcium, potassium, and fiber.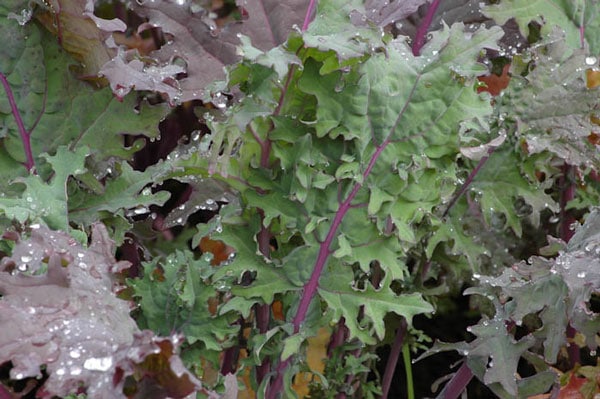 Tender and sweet, Red Winter Kale is mildly flavored compared to other types of kale. It has beautiful, dark-red stems and beautifully shaped leaves. Besides being chock-full of nutrients, it's great in a salad or as a garnish.
Why put kale in your green smoothie?
There's a good reason that kale is called a superfood. One cup of kale contains more than your recommended daily value of vitamins K, A, and C. It also has lots of trace minerals, like copper, manganese, phosphorus, and selenium.
Georgia Southern Collards are a deep blue-green color, and are mild and juicy. Pick the young leaves for your smoothie and let some leaves grow to add to hearty winter soups.
Why put collards in your green smoothie?
If you're used to having soggy, boiled greens—you're in for a surprise. Overcooking takes most of the nutrition from collards, but when properly prepared they are packed with vitamin K, A, and C and almost half of your daily value of folate.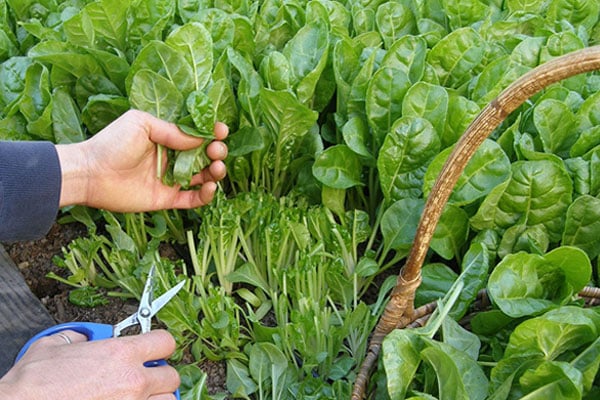 Special Baby Leaf Chard grows fast and has a mild flavor that's good in your green smoothie, salads, and stir-fry. Easily grown by the "cut and come again" method, you sow the seeds thickly and then cut the leaves when they're just 4-5 inches tall. Leave the plant to grow for multiple additional harvests.
Why put chard in your green smoothie?
In addition to protein and fiber, chard has 6 times your daily value of vitamin K, and half your daily value of vitamins A and C. Plus it contains magnesium, copper, manganese, potassium, and iron.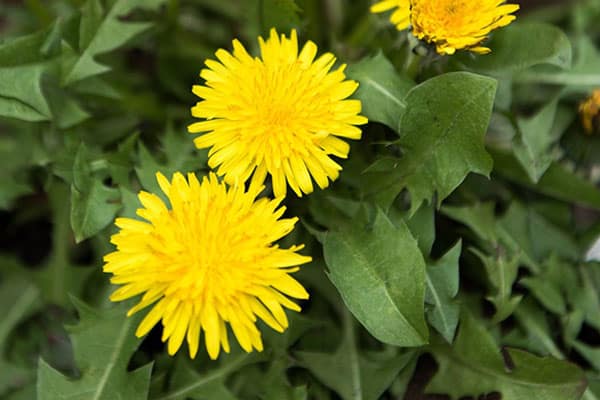 Most of us won't need to plant dandelions, but you can buy dandelion seeds! If you're foraging for dandelion greens, be sure you're getting them from an area that's not sprayed with pesticides. Leave the flowers–they are one of the earliest blooming flowers in the spring and they are a valuable food source for bees.
Why put dandelion greens in your green smoothie?
Dandelion greens provide more than 500% of your daily value of vitamin K and also contain vitamins A, vitamins C and B6, thiamin, riboflavin, calcium, iron, and potassium.
How to Grow Leafy Greens
Leafy greens are easy to grow. They just need a sunny spot, some good soil, and regular watering. I like to use a good commercial soil mix because it's free of weeds and pests, and has lots of nutrients. I like this variety but for heaven's sake, buy it locally.
Don't have a lot of space? No problem. Grab some garden pots or old buckets and grow your greens in containers. Catalina Baby Spinach and Baby Leaf Chard, in particular, will do fine in a sunny windowsill.
Once a month, apply diluted fertilizer to your greens. I use this although it's a little stinky. (Neighbor Kitty loves it.)
Which greens will you grow for your smoothie?