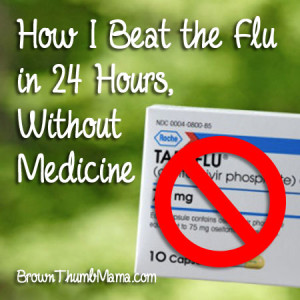 Reminder: I'm not a doctor, and this information should not be considered medical advice. Do your own research and use good judgement!
Now that I'm in my 40s *cough* I'm starting to learn a few things:
Ice cream tastes better than skinny feels.
My kitchen will never look like a magazine.
My body knows when it needs a break.
One particular day last month, I got off work at the usual time and picked up the kids from school and daycare. Instead of being just "work tired," though, I was completely exhausted and brain-fogged. My stomach hurt, my joints hurt, and I had a fever and chills.
A younger, more energetic version of me would have just kept going–making dinner, tidying the house, etc. etc. This "Energizer Bunny" attitude (just keep going, and going, and going…) is probably why I got a nasty case of mono in my 20s, but I digress.
This time, I listened to my body and it unequivocally said STOP. If I was going to beat this bug–whatever it was–I needed to hit it with everything I had. Hubby stepped in for the evening routine and I went on the offensive.
Immune-Boosting Bath
I started with an immune-boosting detox bath with epsom salt and other healing ingredients. Epsom salt isn't just for soaking your feet! Since it's made of magnesium sulfate, it helps the body detox and relieves muscle pain. The warm bath was soothing and relaxing as well.
Additional Immune Support
After the bath, I used several other products to provide immune support, including elderberry syrup (I like Sambucol).
Sleep
The restorative power of sleep can't be denied. I was in bed by 5:30 pm (yes, you read that right), got up and had some soup around 9pm, and went back to bed. The next day, the kids went to school and daycare, I stayed home from work, and repeated the bath-elderberry-sleep routine.
By 5:30 pm that day, I was back in business. Not at full "A+" strength, but a good, solid "C." I picked up the kids, fixed something easy for dinner, and everything was back to normal.
The best part? Nobody else got the flu. Hubby and the kids didn't miss a beat, and since I listened to my body I was only out for one day.
This article was shared on Simple Lives Thursday, Frugally Sustainable, Fabulously Frugal Thursday, Unprocessed Fridays, Fat Tuesday, and Wildcrafting Wednesday.