Kill Germs Without Bleach
This post may include affiliate links.
If you make a purchase, I'll earn a small fee at no extra cost to you.
Kill germs without using bleach, using these two common pantry items. Help keep your family healthy without the dangers of bleach or chemical sprays.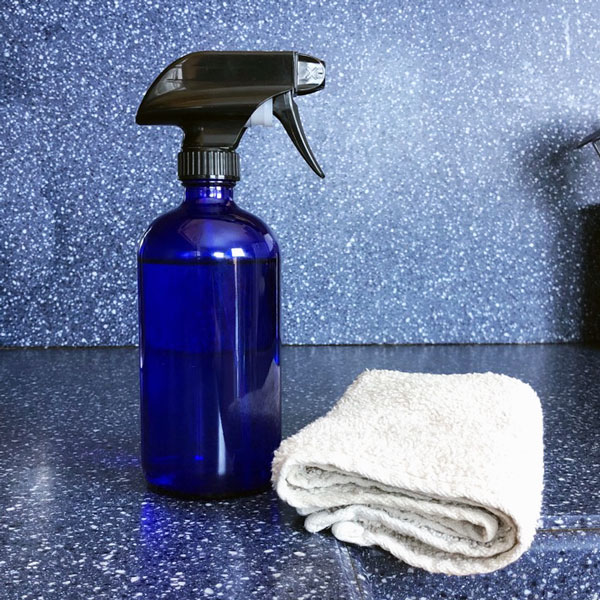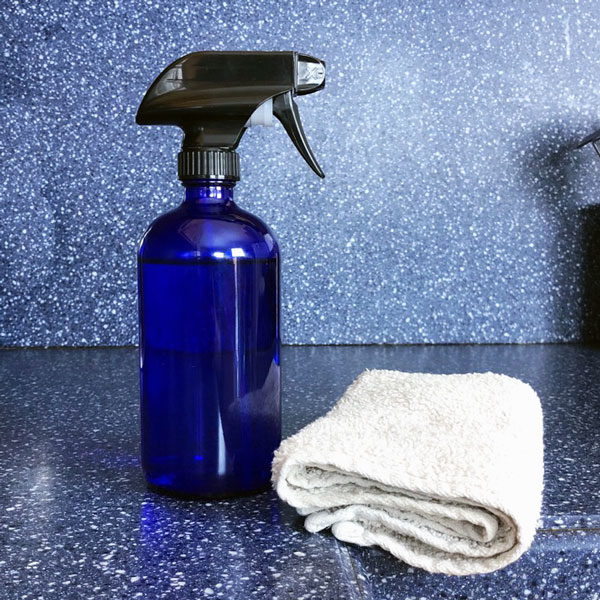 Does this picture strike fear into your heart? It does for me.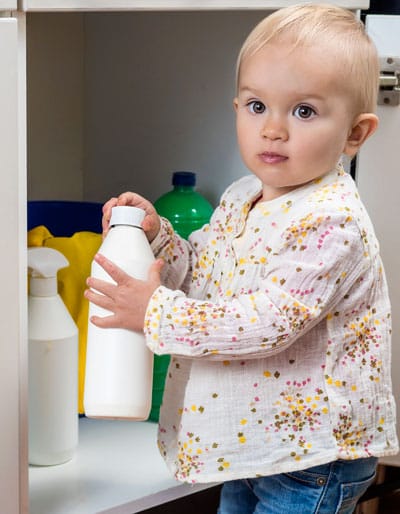 All moms know that despite our best efforts, kids will get into the cleaning cupboard under the kitchen sink. It's best to get rid of those dangerous disinfectants and cleaners, replace them with something safer!
The sniffling, sneezing, coughing, germs-flying-everywhere cold and flu season is here. As you know, we don't use antibacterial soap--but that doesn't mean that it's a germ free-for-all at our house.
So how do I keep the germs away? We don't use Lysol or bleach. I don't want any of us breathing in those toxic fumes, especially since bleach has been implicated in cases of asthma. (source)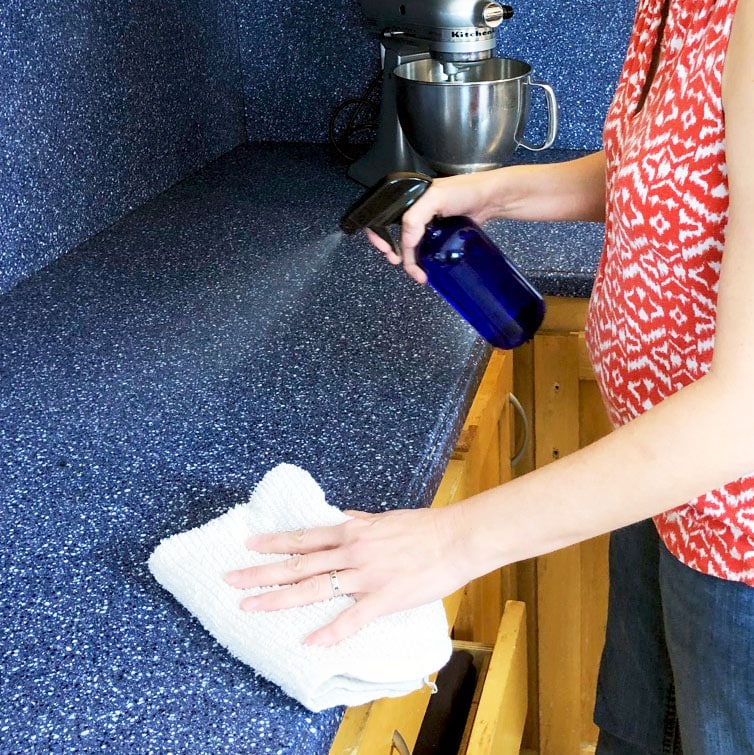 Believe it or not, you probably have the two items you need to disinfect your kitchen and bathroom from cold and flu germs right now. Can you guess what they are?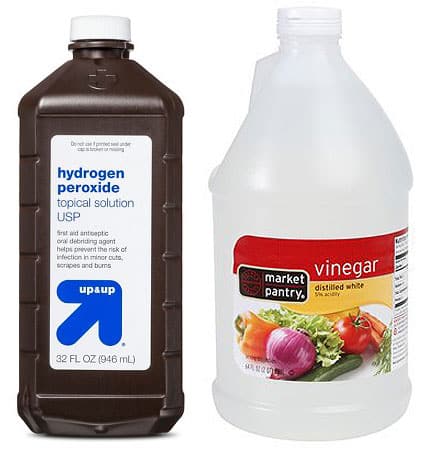 Yep, you're looking at store-bought hydrogen peroxide and white vinegar. Surprised? These two everyday items combine to form an amazing germ-killing combo.

The white vinegar at the store is a 5% dilution, which kills about 80% of germs. Pickling vinegar is a 7% concentration, which is more effective--I haven't seen it in any stores around here, though. The hydrogen peroxide is the regular 3% dilution you can get at Target or the drugstore.
Kill Germs Without Bleach
It's so easy to use hydrogen peroxide and vinegar to kill cold and flu germs. We use this combo in the bathroom, kitchen, and on doorknobs and light switches. And unlike bleach sprays or wipes, they aren't harmful to kids or pets.
Step 1: Spray the vinegar on the surface you want to disinfect. Leave it sit for a few minutes, and don't wipe it off.
Step 2: Spray the hydrogen peroxide on the surface. Let it dry and again, don't wipe it off.
How does this work? The combination of vinegar and hydrogen peroxide forms peracetic acid, which is a powerhouse against salmonella, E. coli, and listeria. (source: http://bit.ly/HvHKcu) Amazing!
Important Tips
You can put a spray nozzle onto the store containers or repackage into other spray bottles. Label the bottles clearly! Be sure to keep the hydrogen peroxide in an opaque container so it doesn't degrade.
Don't mix the two in a single container--peracetic acid is very strong (how else would it kill the germs?) and shouldn't be kept in a sealed container.
If you don't like the vinegar smell, use citrus vinegar instead of plain white vinegar.
Don't use this combo on granite, marble, or natural stone. Vinegar is acidic and can damage the stone.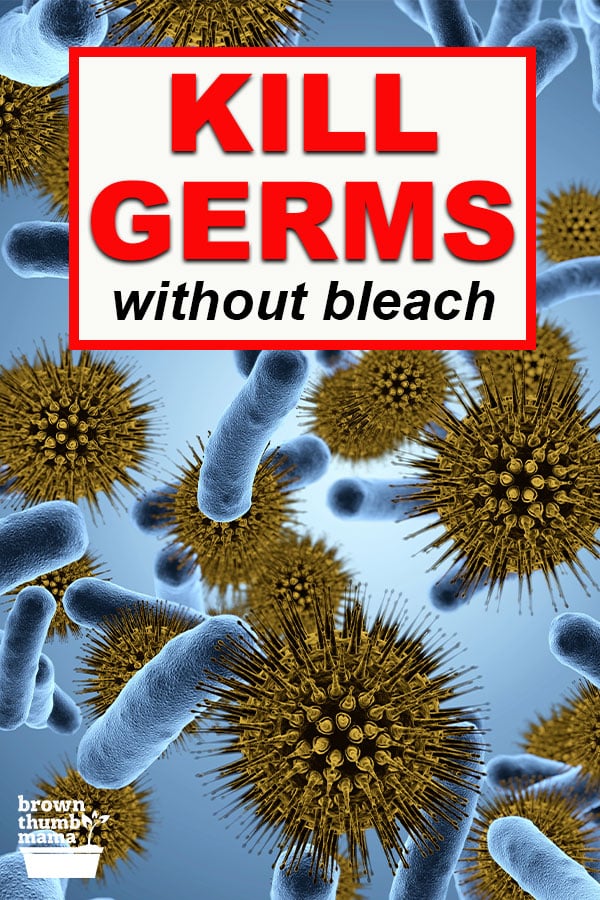 Free Natural Cleaning Recipes!
Join my weekly newsletter and get my Natural Cleaners Guide, with easy DIY recipes for my 5 favorite natural cleaners.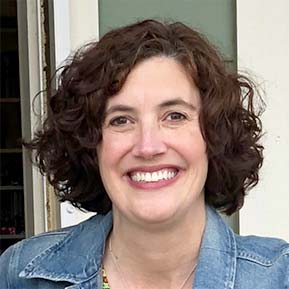 Hi, I'm Pam! I created Brown Thumb Mama to share my natural living journey, and help you live a greener life. Thanks for being here, and please check out the resources in my Natural Living Shop!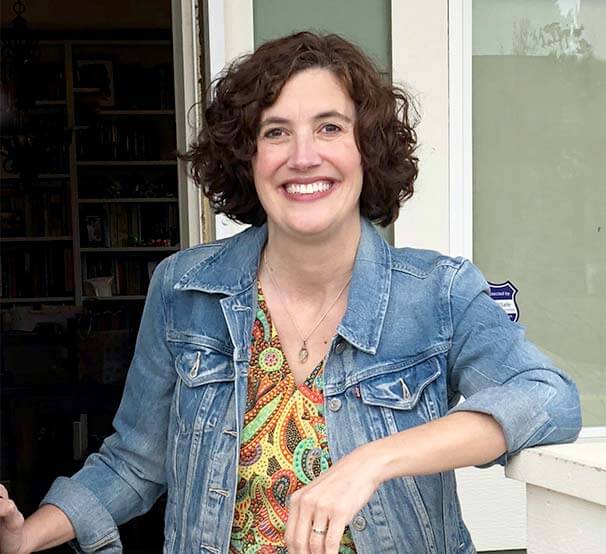 Hi, I'm Pam!
I created Brown Thumb Mama to share my natural living journey and help you live a greener life. Thanks for being here! Learn more about me.