There IS a natural way to kill weeds without using Roundup–even awful weeds like bermuda grass and nutgrass. Here's the secret.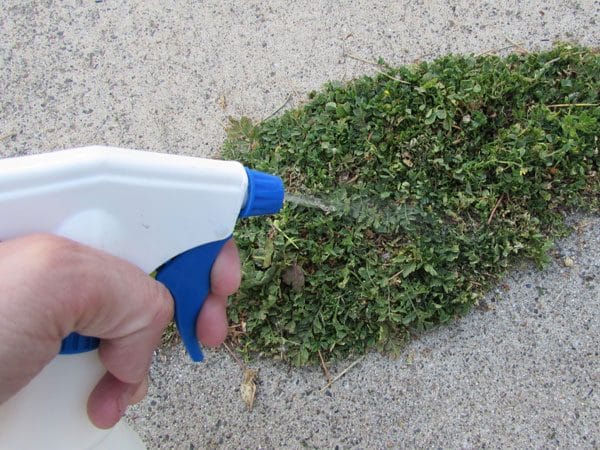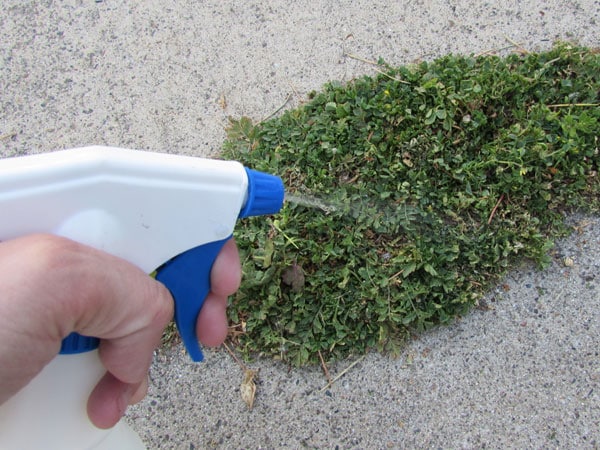 If I told you that the 3-year-old and I spent an hour yesterday spraying all the weeds in our yard, you'd probably have a conniption fit. "You WHAT? Those weed killers are full of terrible chemicals! I can't believe you even have those in your house. And you let the KIDS use them? The horror!"
(My mom is probably dialing my number right now to Discuss My Parenting Choices.)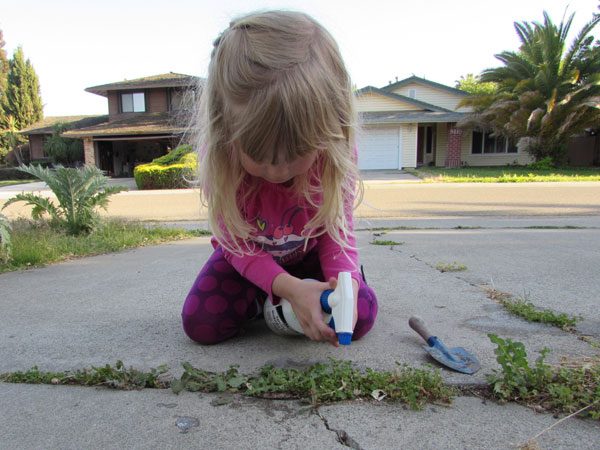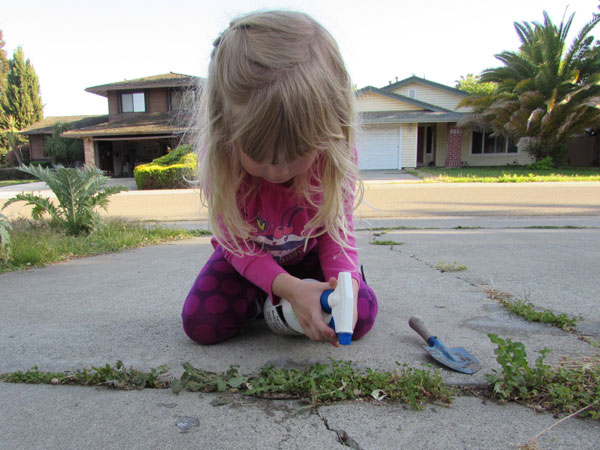 Yes, mom, it's true. I even let her use the sprayer. And I wasn't worried about it in the slightest.
How is this possible? Because there's a natural way to kill weeds, even obnoxious ones like bermuda grass and nutgrass, without using Roundup or other dangerous chemicals.
And I'll bet you have all the ingredients in your pantry right now. Let's do this!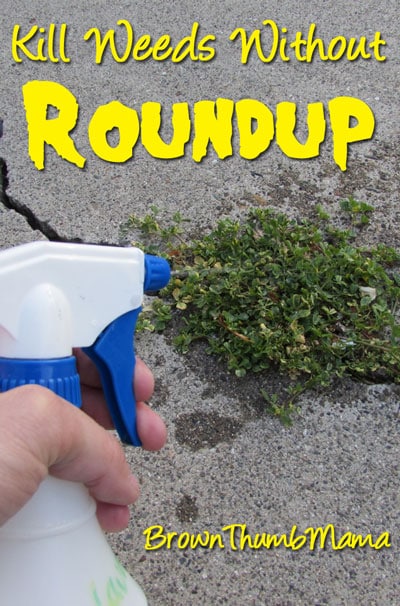 Natural, Homemade Weed Killer
Ingredients
In a large spray bottle (I like this one), combine
2 cups white vinegar
1 Tablespoon salt
1.5 teaspoons dish soap
Instructions
Spray on weeds, thoroughly saturating the leaves. Within 24 hours, the plants will wilt–and they'll be completely dead in 48 hours.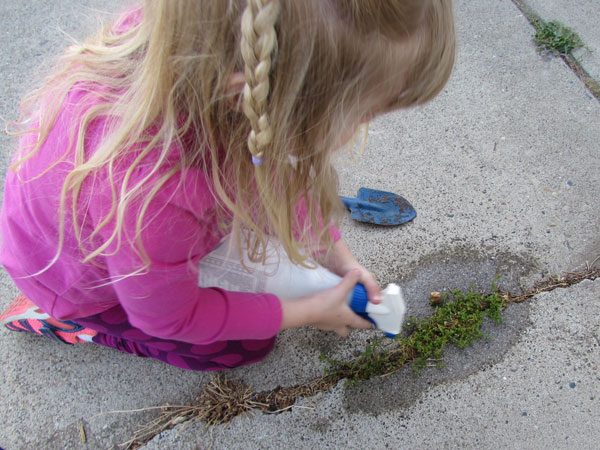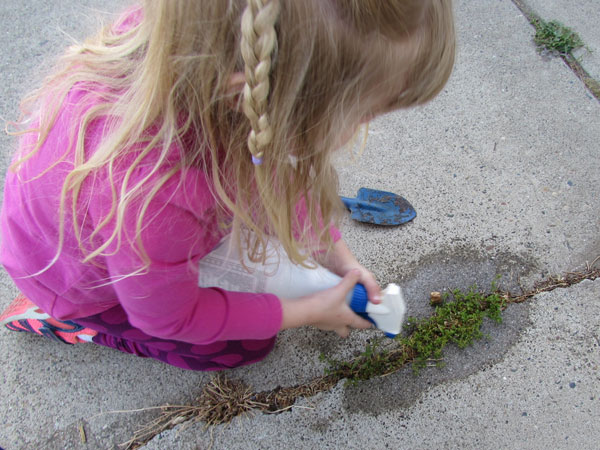 Important! I only use this mixture on weeds in the sidewalk and between my raised beds. This combo is a non-selective weedkiller.
It will kill any plant that it touches, and if the salt gets into your garden soil you'll never get anything to grow there again. Remember the story of the Romans sowing the Carthaginian fields with salt after sacking the city? Yup, just like that.
---
---
How do you get rid of weeds? Hubby is really hoping I'll get him one of those garden flamethrower thingamajigs.