Whether you're preserving the environment, worried about shortages, or are simply planning for a camping trip–here are 5 natural alternatives to toilet paper.
Have you ever considered ditching toilet paper in your home? Believe it or not, there are many things you can use instead of toilet paper.
Some of these replacements for toilet paper are easy to find and use, and a couple are more extreme. We've used some, and you may be surprised to find that your friends and family have done the same.
Take a seat (ahem) and check them out.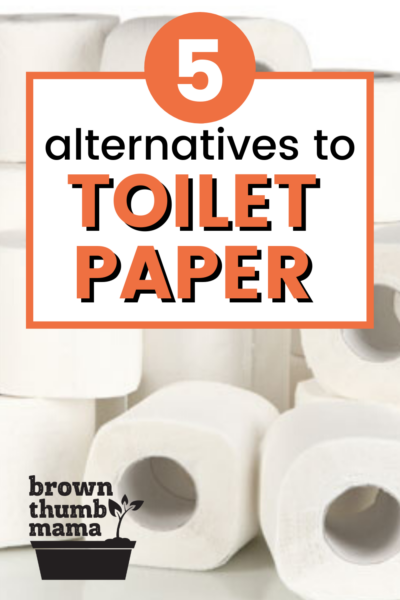 ---
---
5 Natural Alternatives to Toilet Paper
Any other ideas for replacing toilet paper? I read somewhere that you can use smooth rocks to scrape yourself clean, but I just can't recommend it. (Ohhh Emm Geee)