Easy Seed Starting Soil for Great Vegetables
This post may include affiliate links.
If you make a purchase, I'll earn a small fee at no extra cost to you.
Start your vegetable and flower seeds the right way, with this easy, homemade seed starting soil. Combine 3 simple ingredients to get your seeds off to the very best start!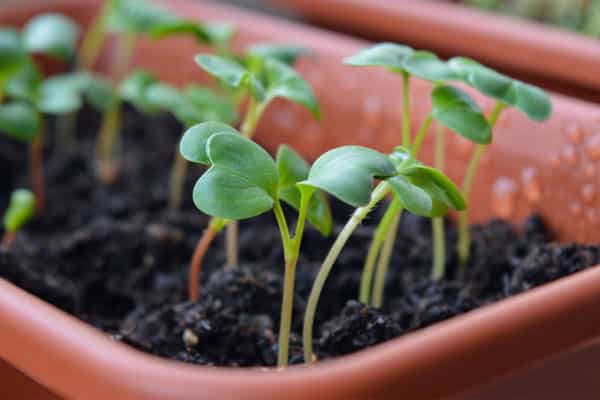 Did you know that you need special soil for starting seeds?
While you might think you could just scoop up some dirt from your garden to start your seeds, that's not a good idea. Why? Because your garden soil could have fungus! Microbes! Seeds! Pathogens! Bugs! And the seeds you are planting are tender little babies who need TLC.
It's easy to make your own seed starting mix to help your vegetables and flowers grow and thrive. So what does this special seed starting soil have in it? Surprise! It doesn't contain soil at all. Instead, you want a light mixture of materials that retains water and has some nutrients for the seeds.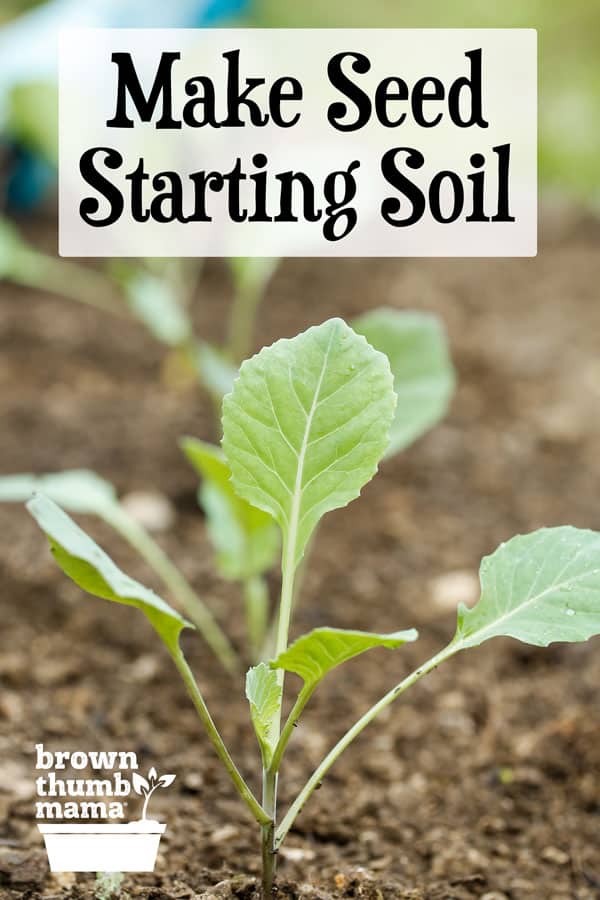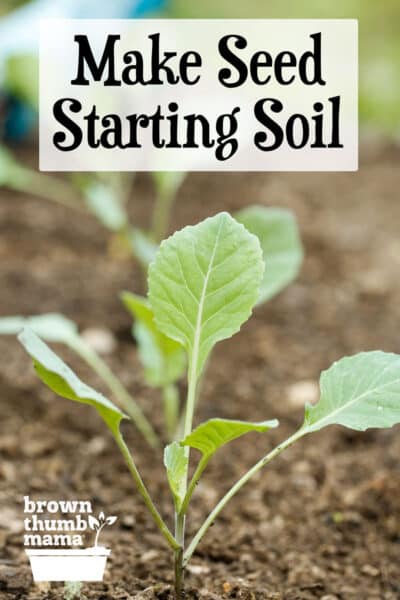 What's in seed starting mix?
The best seed starting mix has just 3 ingredients:
Coco coir, which is ground coconut husk fiber. It's a sustainable byproduct of coconut processing, and it comes in a compressed brick.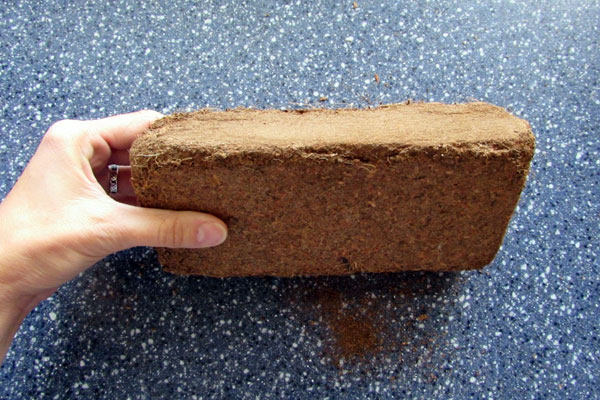 Vermiculite, which is a mineral. Vermiculite helps your seed starting mix retain water, and it provides some nutrients for your seedlings.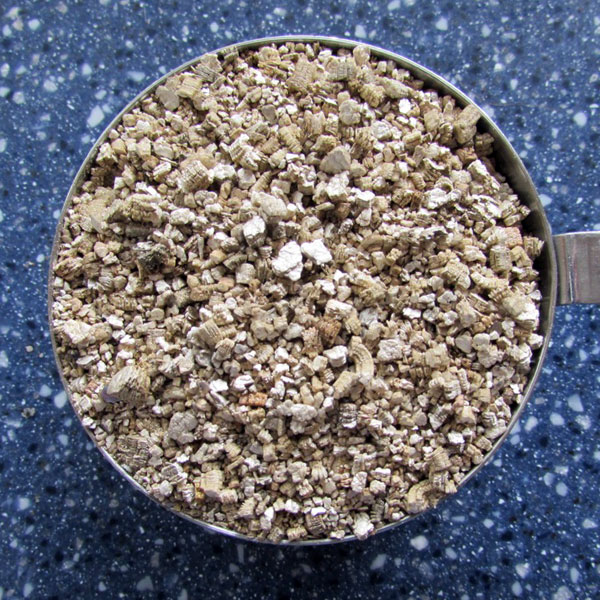 Perlite, which is a kind of volcanic glass (really!). If you've seen packaged soil, you've seen perlite--it's the little white things that look like styrofoam. Perlite helps keep the soil porous, allowing your baby seedlings and their tiny roots to have room to grow.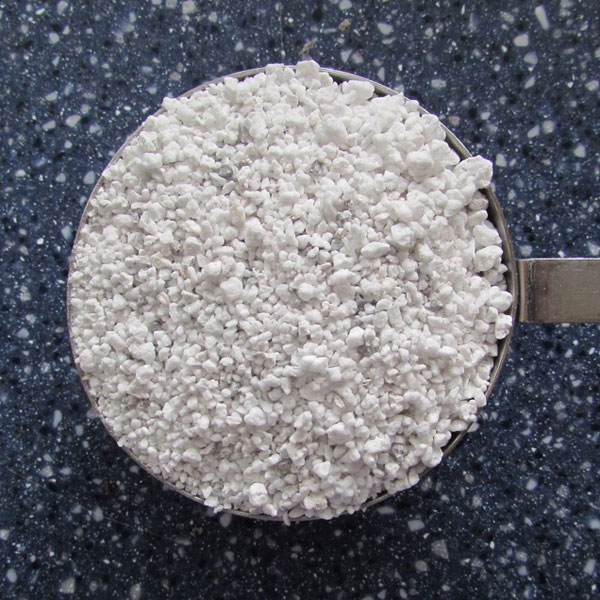 How do I make seed starting mix?
Mixing up your seed starting mix is really easy. First, you need to un-compress the brick of coconut coir. Place it in a bowl or large pan (I used an old roasting pan) and pour water over it, allowing it to soak in and rehydrate.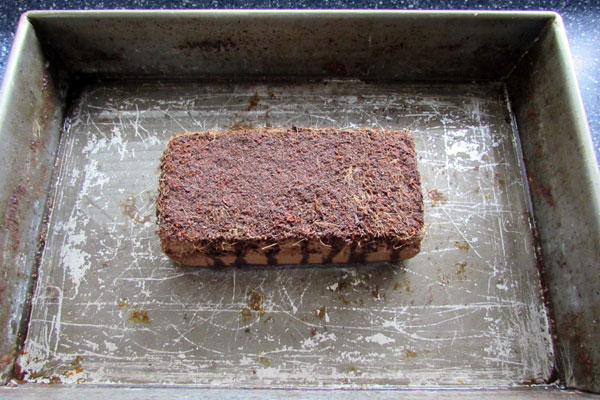 As the coconut coir absorbs water, it will expand and break apart.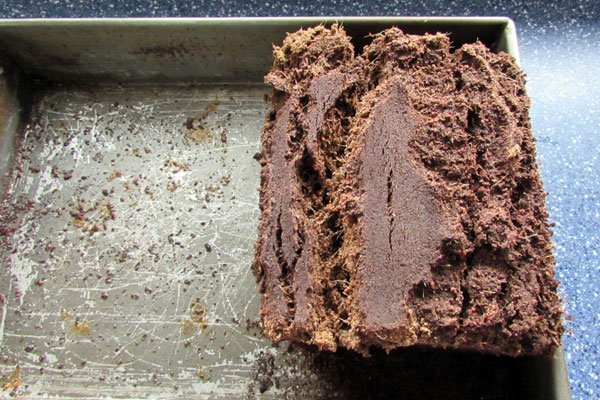 Keep adding water and breaking it apart with your hands until the loaf is fully hydrated. See that light brown piece in my hand? It needs more water before it will expand and be ready to use.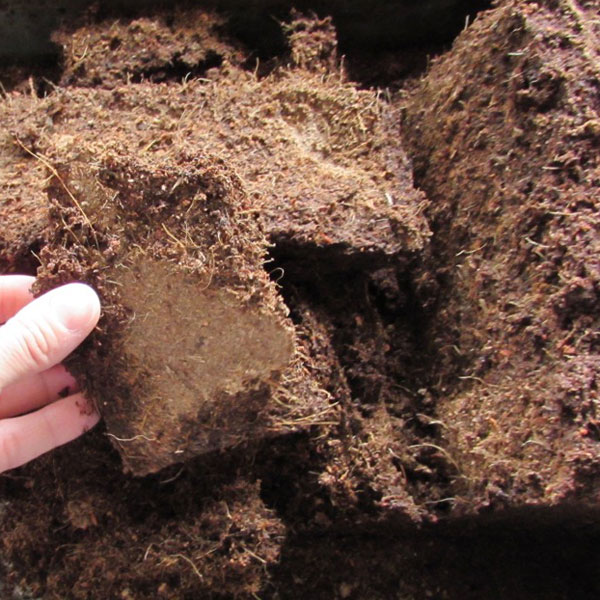 Your coconut coir is ready when it is moist but not dripping wet, and evenly dark brown with no clumps. My brick of coconut coir needed 10 cups of water, and it expanded into 30 cups after it was hydrated!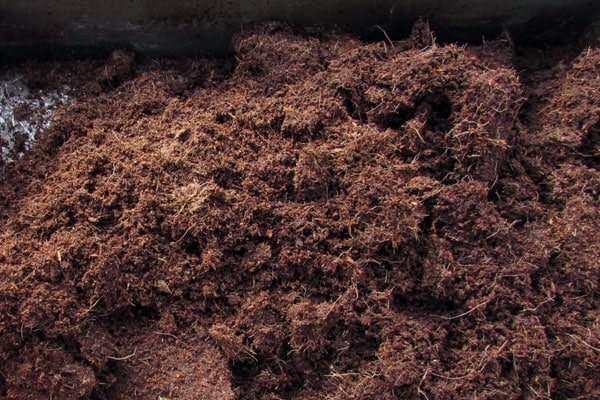 Now you're ready to make your seed starting mix.
In a large bowl, bucket, or wheelbarrow, combine:
8 cups hydrated coco coir
1 cup vermiculite
1 cup perlite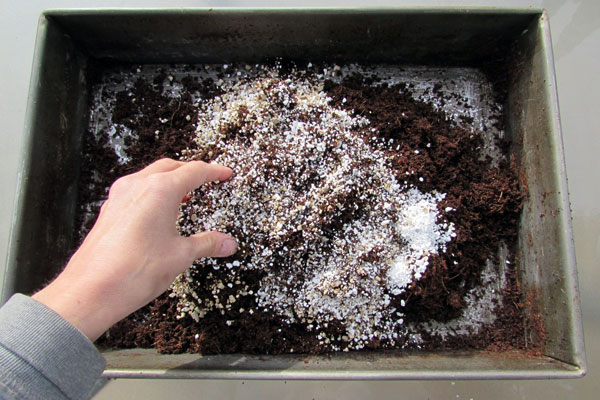 Mix together with your hands or a spoon, and store in a covered container (plastic 5-gallon ice cream containers are perfect for this).
Looks better than the store-bought kind in the measuring cup, doesn't it?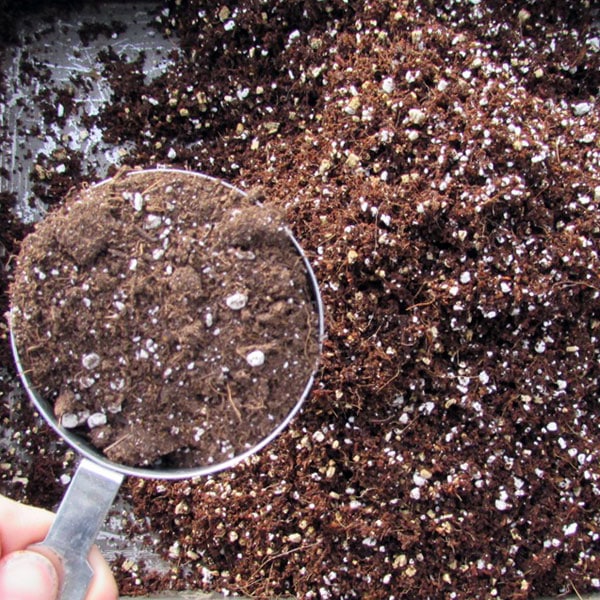 Here's the best part. This entire batch of seed starting mix, about 7 quarts, cost me $2.98 to make. A bag of Miracle-Gro seed starting mix? $16.12.
Our homemade seed starting mix is 81% cheaper than store-bought!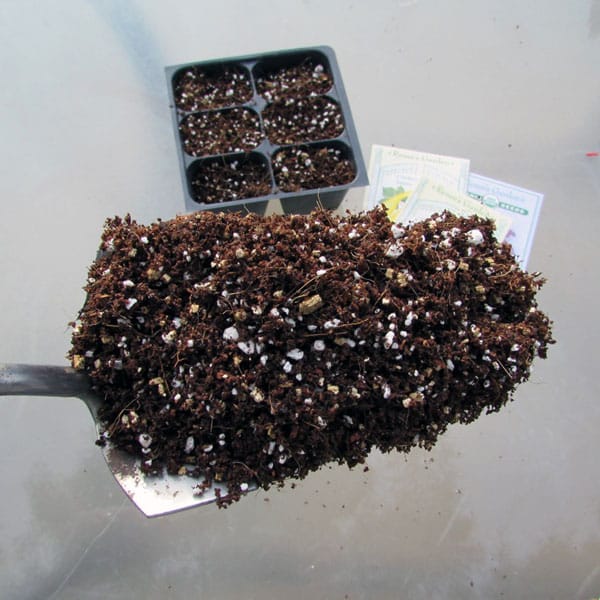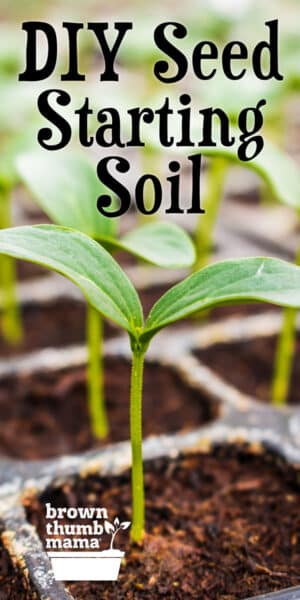 My 5 Best Gardening Tips
Join my weekly newsletter and learn My 5 Best Gardening Tips!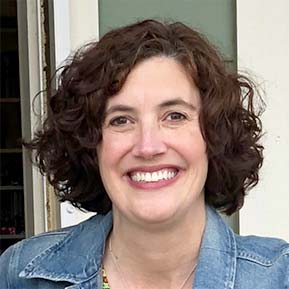 Hi, I'm Pam! I created Brown Thumb Mama to share my natural living journey, and help you live a greener life. Thanks for being here, and please check out the resources in my Natural Living Shop!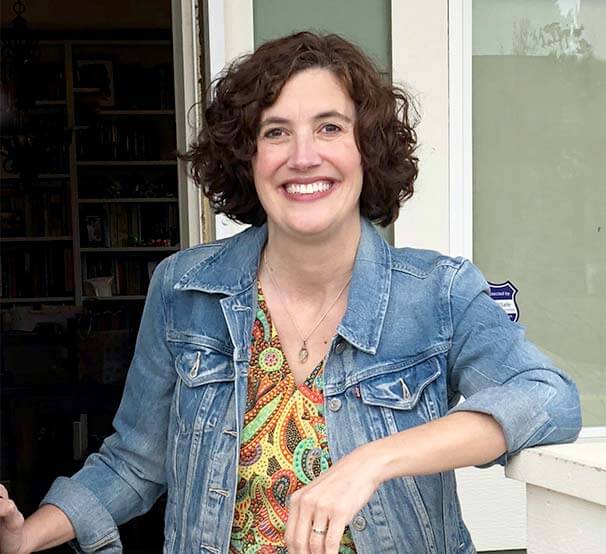 Hi, I'm Pam!
I created Brown Thumb Mama to share my natural living journey and help you live a greener life. Thanks for being here! Learn more about me.