You can absolutely start a garden with a small budget. Here's how to build a raised bed vegetable garden with plants for less than $25.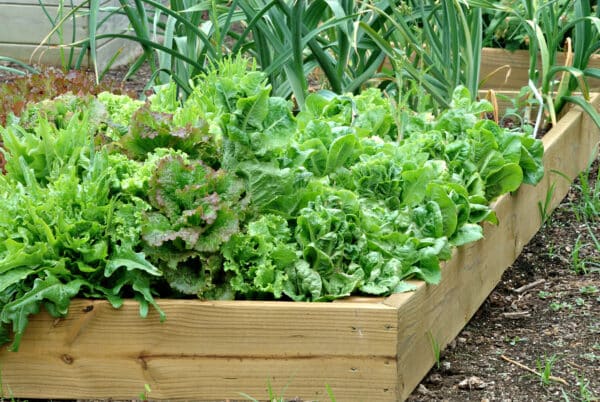 I hear this a lot: "I want to start a vegetable garden, but I'm on a budget! Garden kits in the catalogs are $70. And that's just for the raised bed, not the soil or plants!"
Great news: you don't need to spend a fortune to start a vegetable garden. With a small budget–less than $25–you can build a raised bed vegetable garden WITH plants.
You'll grow enough food to make your money back in no time. Your budget will thank you–you could even say you're eating for dirt cheap! (wocka wocka wocka)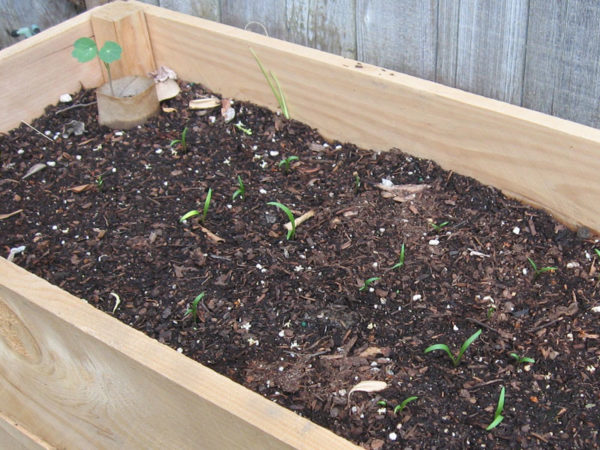 Budget Vegetable Garden Supplies
Here's what you need to build a raised bed garden. (Prices accurate as of 4/9/14 at Home Depot. Your mileage may vary.)
If you already have fence boards, stakes, or nails, invest in a few more bags of steer manure to enrich your soil.
3, 6-foot cedar fence boards $1.50 each: $4.50
2 in. x 2 in. x 24 in. grade stake (6-pack): $5.47
1 box of 35, 2" nails: $1.30
2 bags of steer manure @ $1.37 each: $2.74
Subtotal: $14.01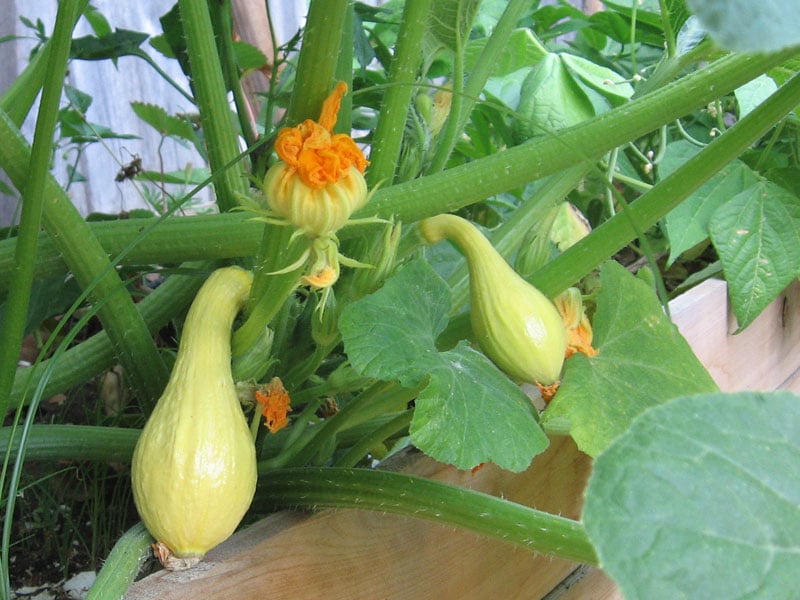 Why cedar? Other fence boards are cheaper, but cedar stands up to weather and will last you for a couple of years at least. If you get cheaper fence boards you'll need to replace them more often. Have the folks at the home store cut one board in half to make the ends of the raised bed.
You'll need a friend to help with the assembly. Put the pieces together on a flat surface so the garden box sits flat when you're done. Hold the fence boards together with the stake sticking up. Nail the corner securely with the stake for extra support. Lather, rinse, and repeat until all four corners are done.
Take the assembled box out to your perfect, sunny spot. Dig up the soil and mix in the steer manure. Sink the stakes into the ground and smooth out the soil. Now you're ready to plant!
This is the fun part. Pick out seeds (or plants) to fill up your garden bed. Here are a bunch of ideas that will keep your garden budget at or below $25.
Colorful Vegetable Garden Ideas

Tricolor bush beans: $2.79
Rainbow chard: $2.79
Easter egg radish: $2.79
Tricolor zucchini mix: $2.99
Salsa Garden Ideas
4" tomato plant: $2.25 (it's too late in the year to start from seed)
Tomato cage: $2.95
4" jalapeno pepper plant: $2.25
Cilantro: $3.79
Kids Garden Ideas
6-pack strawberries: $3.50
Three flavor melons: $2.99
Circus circus tricolor carrots: $2.99
Green Smoothie Garden Ideas
Catalina baby spinach: $2.79
Lacinato heirloom kale: $2.79
Jericho romaine lettuce: $3.79
If you want more plants but need to stay under budget, ask your gardening friends or family for extra seeds or plants. Most of us get carried away at seed-starting time and end up with more plants than space!
Need extra help starting your garden? Check out my Ultimate Beginning Gardener Bundle.
Are you ready to garden? What are you going to grow this year? Tell us in the comments!
Some plant photos courtesy of Renee's Garden.