It's important to harvest spaghetti squash at the right time, because it won't ripen off the vine. Here's everything you should know about when and how to harvest spaghetti squash.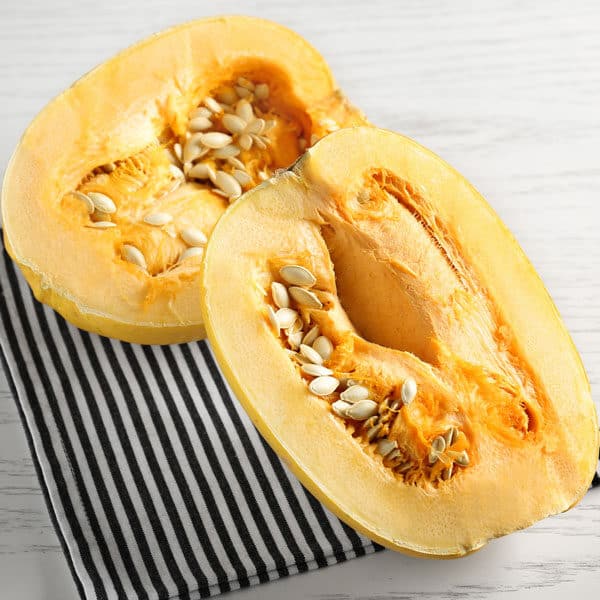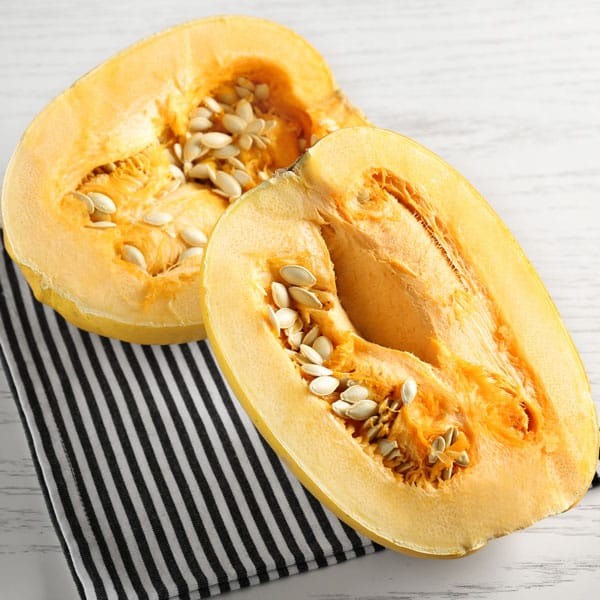 My spaghetti squash are going berserk this year. There are at least six growing on one plant! Even though they started growing at about the same time, they aren't all ready to pick yet.
It can be tricky to know when spaghetti squash are ripe. You want to wait until they're ready to pick or you'll end up with a tasteless, bland veggie–and that's not good eats.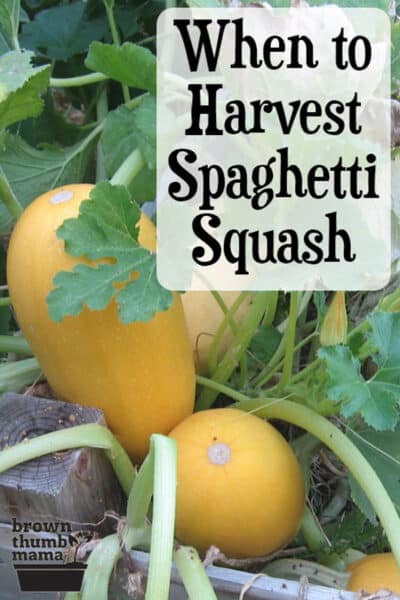 When to Harvest Spaghetti Squash
The skin should be a deep, golden yellow. See how the one hiding in the back is still pale? He needs to stay and grow a bit longer.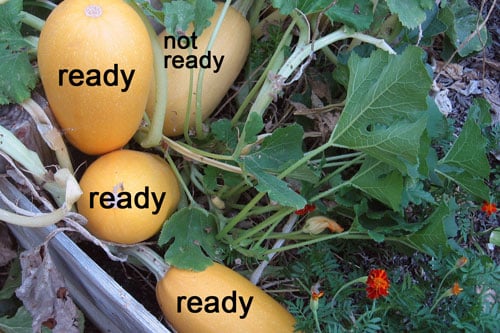 When you've found a likely suspect, double-check that it's ready by trying to pierce the skin with your thumbnail. The skin of the spaghetti squash should be thick and hard–you shouldn't be able to poke through it.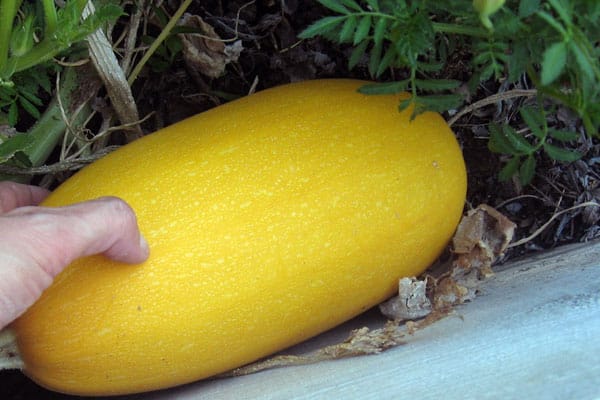 Use a nice, sharp pruner to cut it off the vine with about an inch of stem attached. By the way–I absolutely LOVE this Felco F-6 pruner. It's made for smaller hands, so I can use it easily without having to grab one handle with each hand (like I do with conventional pruners). Yes, the Felcos are a bit expensive, but they are sharp as all heck and cut through *everything* like butter.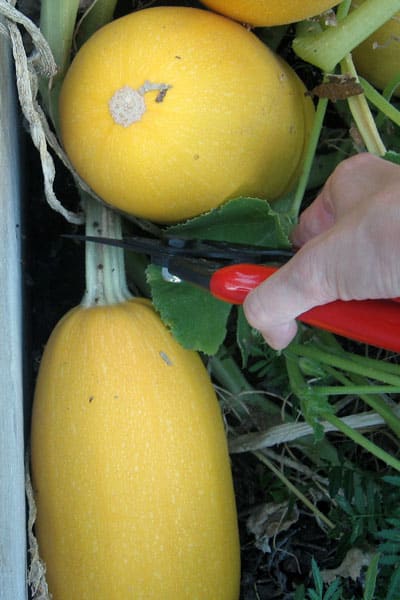 I harvested the three spaghetti squash that were ready, and we're looking forward to using them in lots of recipes.
P.S. One of my favorite ways to make a fast dinner with spaghetti squash is to cook it in the Instant Pot (7 minutes!) and top it with my Crock Pot Spaghetti Sauce. Boom…dinner's ready. 🙂