Have I mentioned lately how much I love my family?
"Hey!" you say. "That's nice and all, but I came here to learn about french fries!"
Let me explain.
For Easter, while everyone else was basting a ham, making scalloped potatoes, and spending all day in the kitchen–we barbecued cheeseburgers.
Who needs tradition? The important part is that the whole family was celebrating together. And I like cheeseburgers much more than ham, any day of the year. 🙂
What goes with cheeseburgers? French fries, of course!
Since we were all busy visiting and hunting for eggs, I used bagged, frozen fries and baked them in the oven. I know, they're going to take away my "healthy eating" card. But I probably lost all my credibility when I said cheeseburger, anyway.
Plain fries right out of the bag are pretty boring. But this easy seasoning blend gives them just the right amount of zip–yummy for the adults and not too spicy for the kids.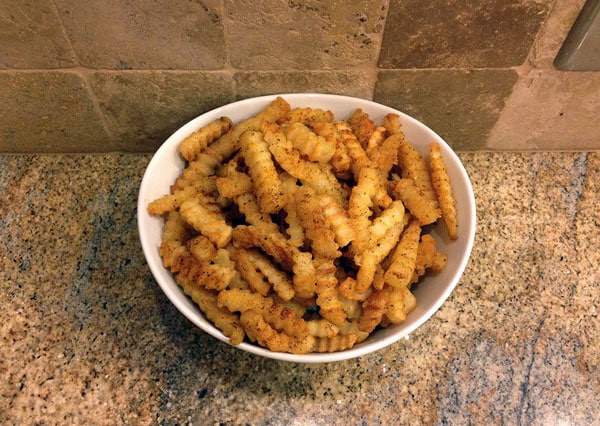 Amazing French Fry Seasoning
Ingredients
2 teaspoons onion salt
2 teaspoons paprika
2 teaspoons dried parsley
1 teaspoon garlic powder
1/2 teaspoon dried oregano
1/2 teaspoon dried thyme
1/2 teaspoon dried basil
1/2 teaspoon black pepper
1/4 teaspoon cayenne pepper (optional)
Instructions
Mix all spices together and store in an airtight jar. Canning jars that are specifically made for dried herbs are perfect!
Sprinkle your amazing seasoning blend on french fries, baked potatoes, hamburgers, barbecued chicken…the possibilities are endless.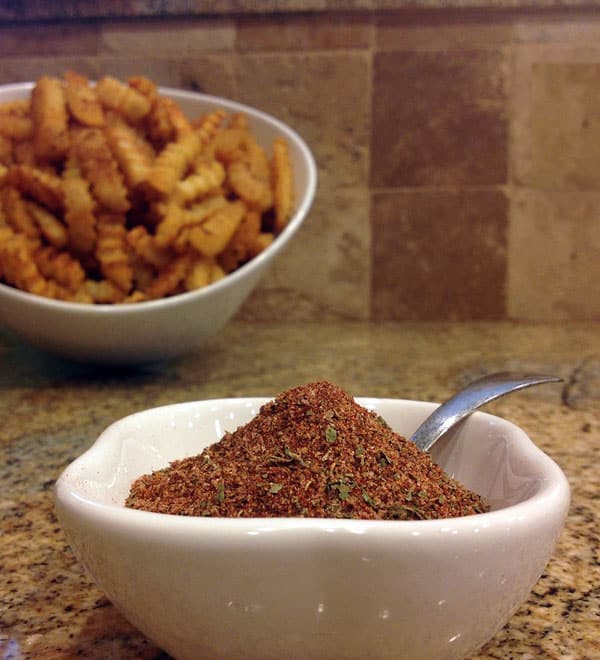 Kitchen Tips
There's a secret for getting the seasoning to stick once the fries are cooked, so don't skip this step. Before cooking, drizzle a tablespoon of olive oil on the cookie sheet. (Please don't use vegetable oil! Learn why here.) Put the fries on the cookie sheet and toss gently with your hands. Sprinkle the seasoning on the fries and bake.