Football season always causes my house to fill up with hungry guys. Hubby's friends love to come over and watch the games, hang out, and eat all kinds of snacks. If they were left to their own devices, they'd probably eat pizza rolls and warm up a jar of Cheez Whiz to dip them in. (ACK)
This year, I'm replacing the chemical-laden snacks they are used to eating with healthier, homemade choices. The first replacement is homemade nacho cheese sauce.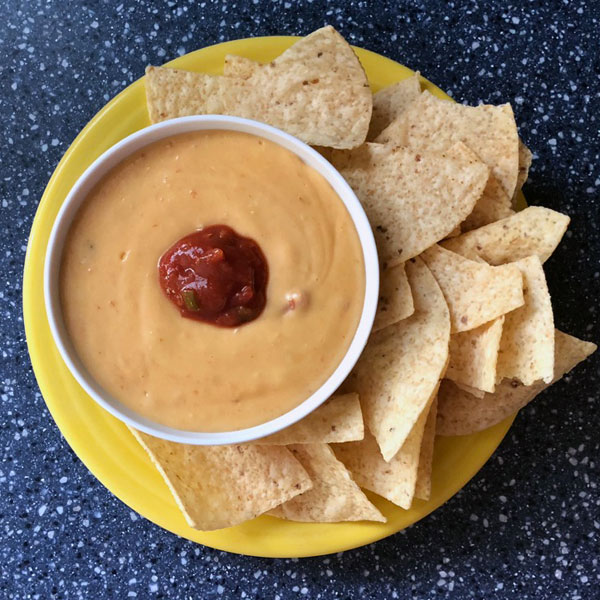 This amazing, creamy nacho cheese sauce is ready in 5 minutes—without Velveeta!—and is delicious with chips, vegetables, or pasta.
By the way—if you do like pizza rolls, I suggest trying homemade Cheeseburger Egg Rolls.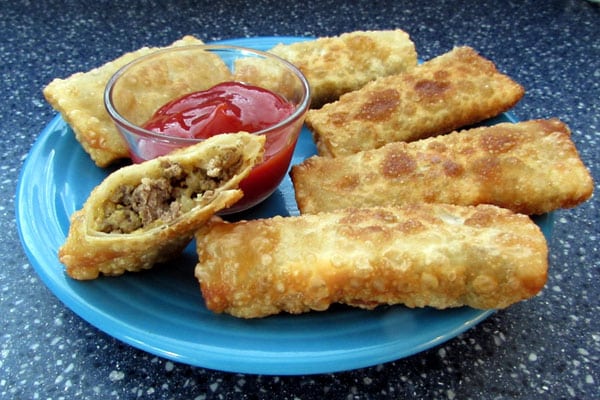 Dip them in spaghetti sauce and presto! You have pizza rolls without preservatives and chemicals. But I digress.
Are you ready for some nacho cheese? Watch for the secret ingredient that makes this better than your everyday cheese sauce.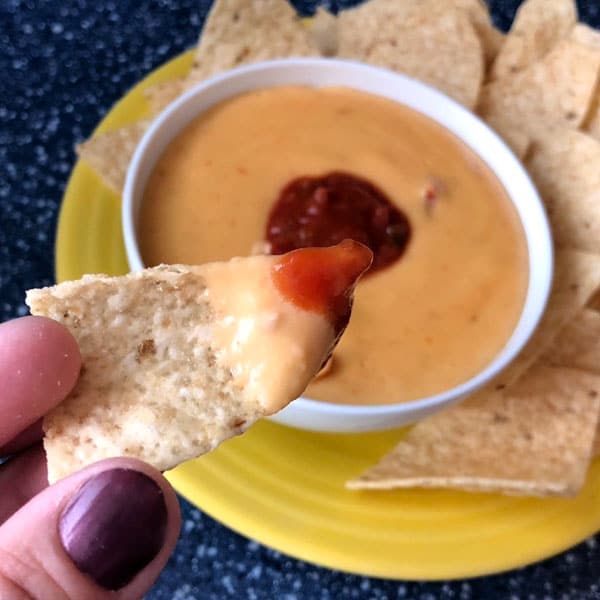 Tools Used to Make Nacho Cheese Sauce
Here are the tools I recommend to make this recipe quickly and easily:
Spring whisk: to ensure there are no lumps in your sauce
Daterra Cucina nonstick saucepan: for even heating and easy cleanup
How to Make Nacho Cheese Sauce
You won't believe how easy this recipe is. First, we'll saute some butter and flour, then add milk.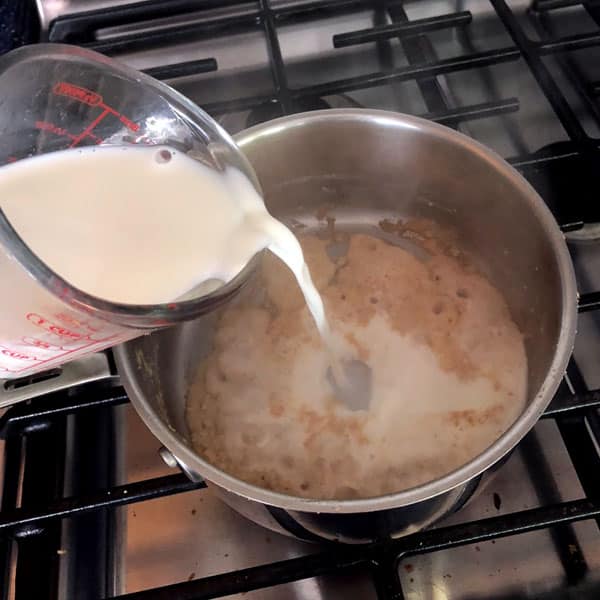 Sprinkle in a few seasonings that will give your finished sauce extra flavor.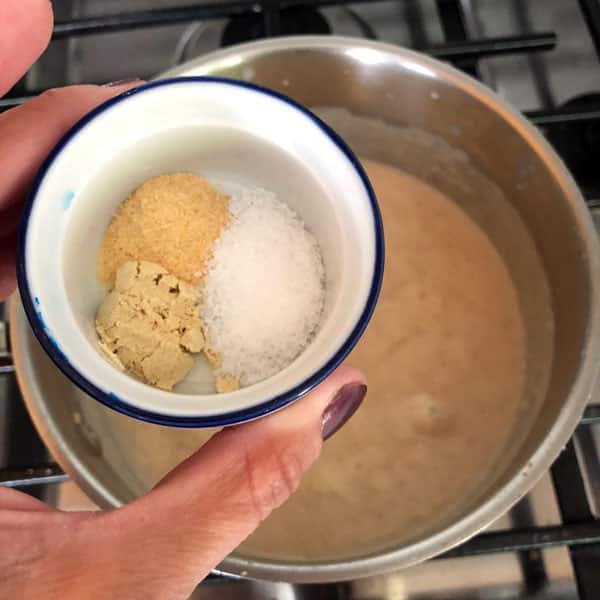 Add some cheese, stirring until it melts, and your basic cheese sauce is done. You could stop here, and serve this with homemade pretzels or pour over steamed broccoli…but we're going to kick it up a notch.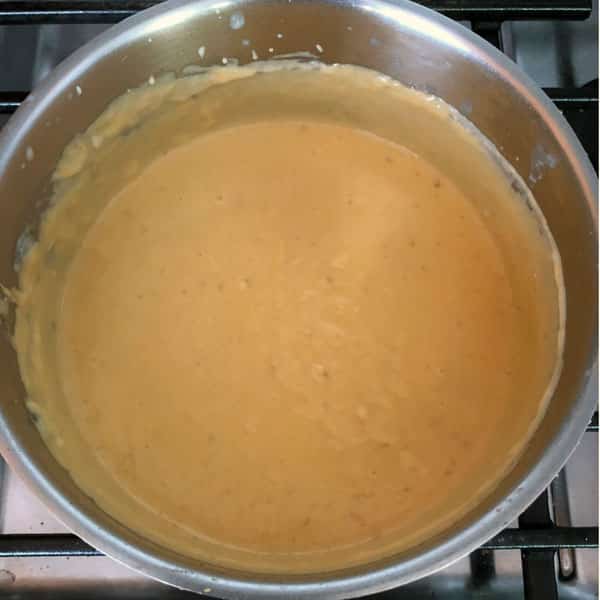 Add at least 1 Tablespoon of tomato salsa—whatever is your favorite. Mild salsa, fire-roasted, even ghost pepper or Carolina reaper salsa if that's what you like.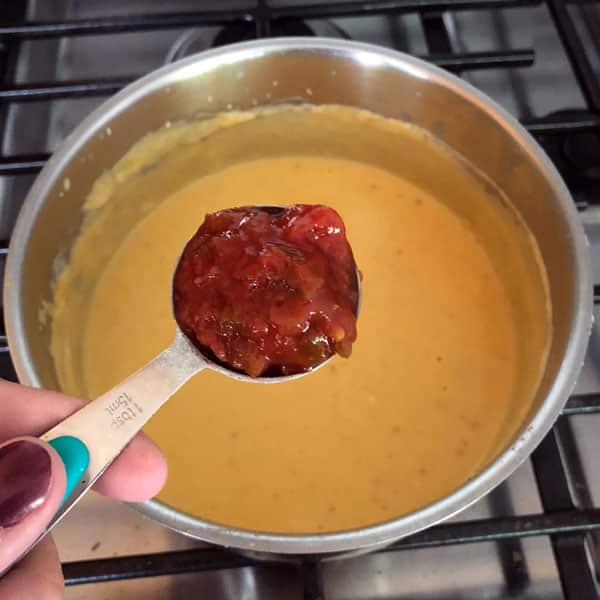 This is the secret ingredient that will take your nacho cheese sauce from good to great!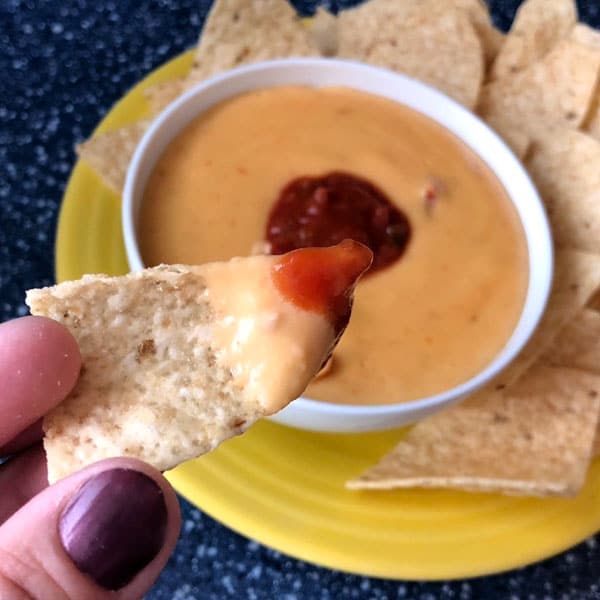 Nacho Cheese Sauce
Ingredients
2

tbsp

butter

2

tbsp

flour

1

cup

milk

1/4

tsp

mustard powder

or dijon mustard

1/4

tsp

garlic powder

1/2

tsp

salt

3/4

cup

cheddar cheese

grated

1

tbsp

tomato salsa
Instructions
Melt butter in a saucepan and sprinkle in flour. Cook for 2 minutes until lightly brown.

Pour in milk and whisk to remove any lumps. Add mustard powder, garlic powder, and salt.

Turn off the heat and add the grated cheddar cheese. Stir gently until cheese is melted.


Add salsa and stir to combine.

What will you serve your nacho cheese sauce with?