This post may include affiliate links.
If you make a purchase, I'll earn a small fee at no extra cost to you.
Here are the 10 best gardening movies! These fun movies about gardening or plants are perfect to watch with your family for Movie Night.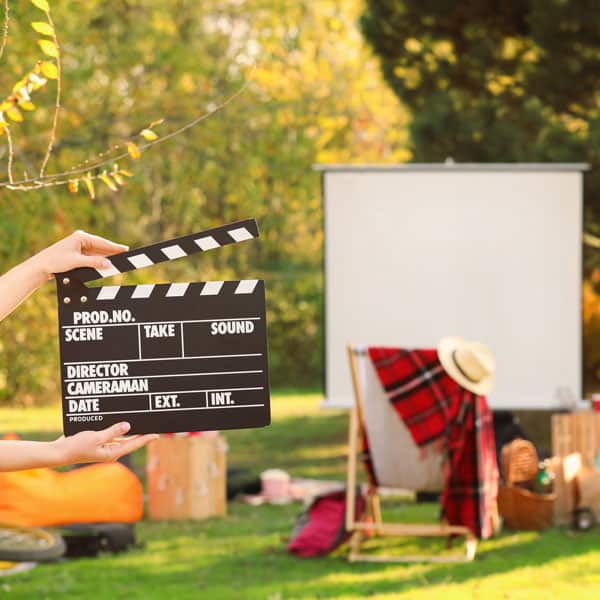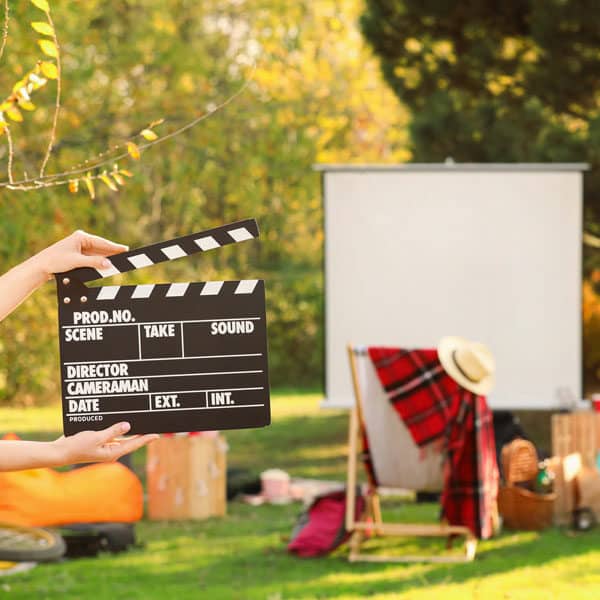 Even us gardeners need to take a break sometimes. Once you're done tending to your container garden and aerating your compost pile, take a seat and relax.
Pour yourself a glass of lemonade, pop some popcorn, and watch one of these 10 great movies where plants or gardening take center stage.
For extra credit, watch in the garden with this cool outdoor movie projector! (Do you recognize the movie on the screen? It's one of the movies on the list.)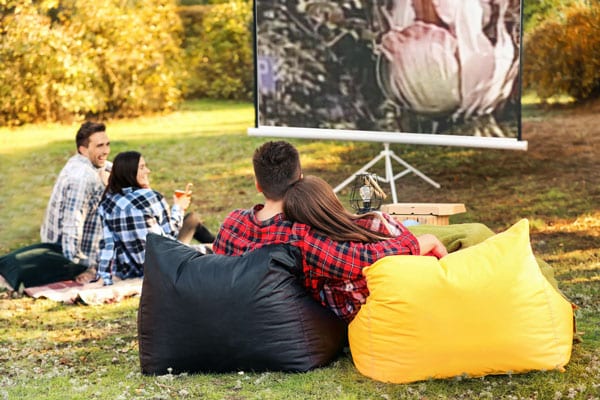 10 Best Gardening Movies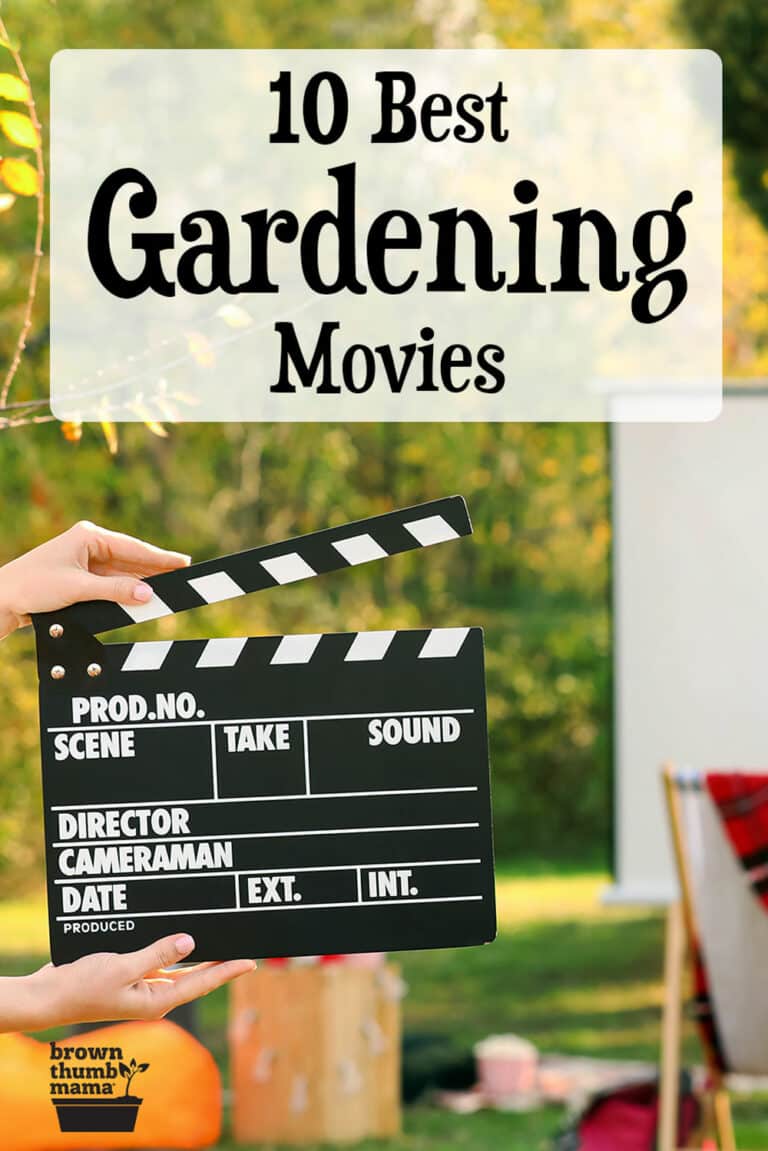 Little Shop of Horrors
1986, PG-13
How can you go wrong with a geeky florist (Rick Moranis) who finds out his Venus Flytrap has an appetite for human blood? This cult classic has been a favorite of ours since VHS days.
Watch Little Shop of Horrors on Amazon
The Secret Garden
1987, G
The Frances Hodgson Burnett novel was one of my favorites growing up. I would imagine exploring the beautiful garden with all of its lovely flowers, just as Mary does.
Watch The Secret Garden on DVD
Ferngully: The Last Rainforest
1992, G
How many '80s kids became environmentalists as a result of seeing this movie? Crysta (Samantha Mathis) is a fairy who must rally all the creatures to save the rainforest from logging and pollution.
Watch Ferngully: The Last Rainforest on DVD
The Lorax
2012, G
While our kids enjoyed the Dr. Seuss book, the movie really helped them understand why they should "Speak for the trees." In this movie, the Once-ler (Ed Helms) describes how his greedy actions destroyed a beautiful and thriving environment.
The Bee Movie
2007, PG
Barry B. Benson (Jerry Seinfeld) is a honey bee who sues the human race for exploiting bees, after learning that humans sell and consume honey.
The Martian
2015, PG-13
Believe it or not, this is an action movie about plants. Botanist Mark Watney (Matt Damon) is abandoned on Mars and he uses astrobotany to grow a garden while he waits for rescue.
The Day of the Triffids
1962
You might think this is better suited for Mystery Science Theater 3000, but man-eating plants from outer space are no joke. Hubby and his Dad love this one. (This is the movie on the screen above.)
Watch The Day of the Triffids on Amazon
Medicine Man
1992, PG-13
Dr. Robert Campbell (Sean Connery) is an eccentric ethnobotanist working in the Amazon in search of a botanical compound that will fight cancer.
Watch The Medicine Man on Amazon
Dare to be Wild
2015
Inspired by a true story, Mary Reynolds (Emma Greenwell) takes her unconventional ideas about landscaping to the prestigious Chelsea Garden Show.
Watch Dare to be Wild on Amazon
Greenfingers
2000, R
In this British comedy, hardened prisoners become gifted gardeners and enter their prize flowers in the Hampton Court Garden Show.
Which movie is your favorite? What other gardening movies do you recommend?