This post may include affiliate links.
If you make a purchase, I'll earn a small fee at no extra cost to you.
A few years ago, I grew cauliflower and broccoli in my raised beds. They did great, and I couldn't wait to harvest them and inflict them on my family use them in lots of different recipes.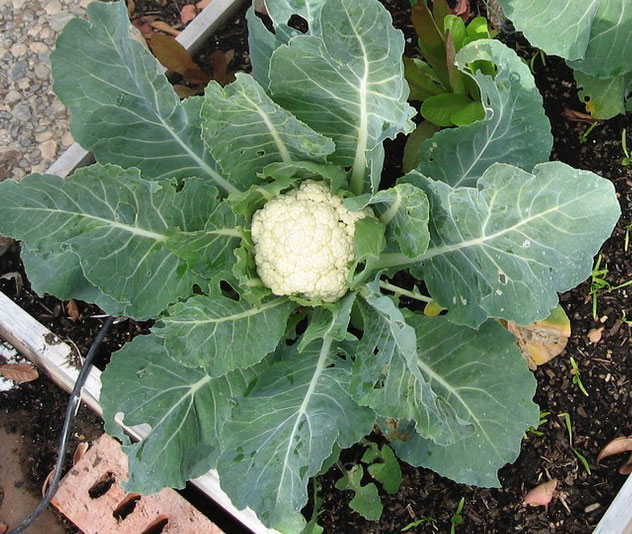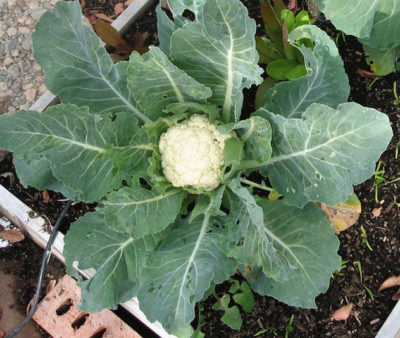 Then the cabbage worms came. Zillions of them. Since broccoli, cauliflower, and cabbage are all brassicas, the cabbage worms like them all. Since I wasn't going to spray them with chemicals, and didn't have time before work to inspect the leaves and pick off bugs, I lost the whole crop. I was devastated (but Hubby was happy).
A few years later, I found one of these nifty gizmos in a garden catalog. It's called a moth-blocker, and is made of really fine mesh that lets water and sun in and keeps the bugs out. The only problem–it's $35. Ouch!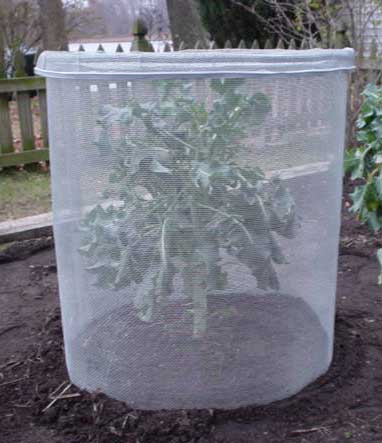 There's no way I'm going to spend $35 to cover each plant! I could buy a lifetime of organic veggies for that price.
Then, at a recent trip to Ikea, I found the perfect solution–a cylindrical, fine mesh laundry basket priced at a reasonable $7.99. There's a similar one on Amazon, too.
It's not custom-made for the garden, but it should do the job quite well. I put it over half of my broccoli and cauliflower seedlings and left the rest out in the open as a control.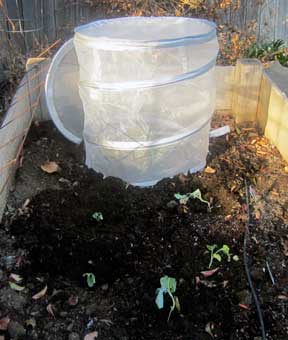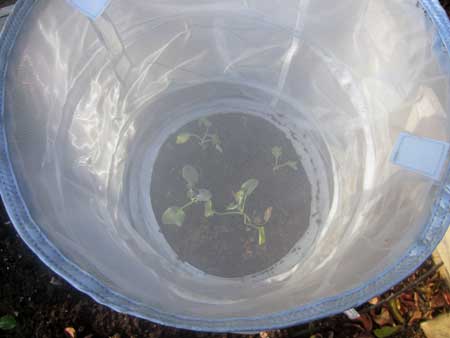 You can see that water and light can still get in, but the bugs can't. The only problem might be when the plants get too big to all fit under the cover. I've read that you can cover the heads of the broccoli or cauliflower with an old piece of panty hose to protect them. If everything grows well, that's a problem I'd love to have to deal with!
How do you protect your winter crops?