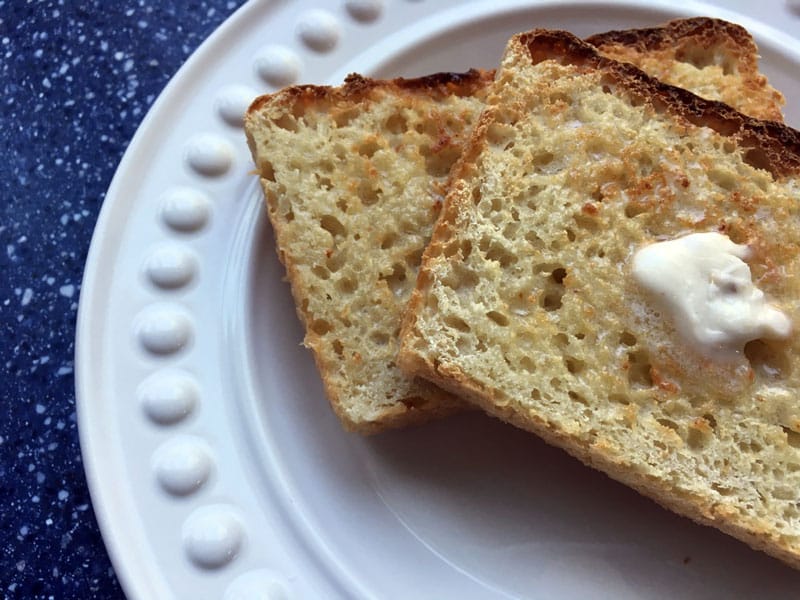 We LOVE english muffins around these parts. Slathered with peanut butter or homemade strawberry jam, made into breakfast sandwiches…you get the idea.
I've made individual english muffins like the ones you buy at the store, but it's a long, involved process. You have to make the dough, shape it into rounds, dry-fry it in a pan, and finish the muffins in the oven.
Why not get all the yum with less work? English muffin bread is the answer, and this is the easiest recipe ever! All we have to do is mix, rise, and bake.
Here's how easy it is.
World's Easiest English Muffin Bread
Ingredients:
4 teaspoons yeast
2 Tablespoons sugar
1 cup warm water
1 teaspoon salt
5 cups flour
1 1/2 cups warm milk
1/2 teaspoon baking soda
Instructions:
Combine all ingredients in your stand mixer (or mix by hand with a dough whisk) until all ingredients are thoroughly combined. You'll end up with a sticky, wet dough.
Scoop/pour the dough into a greased loaf pan. These are amazing and I won't use anything else.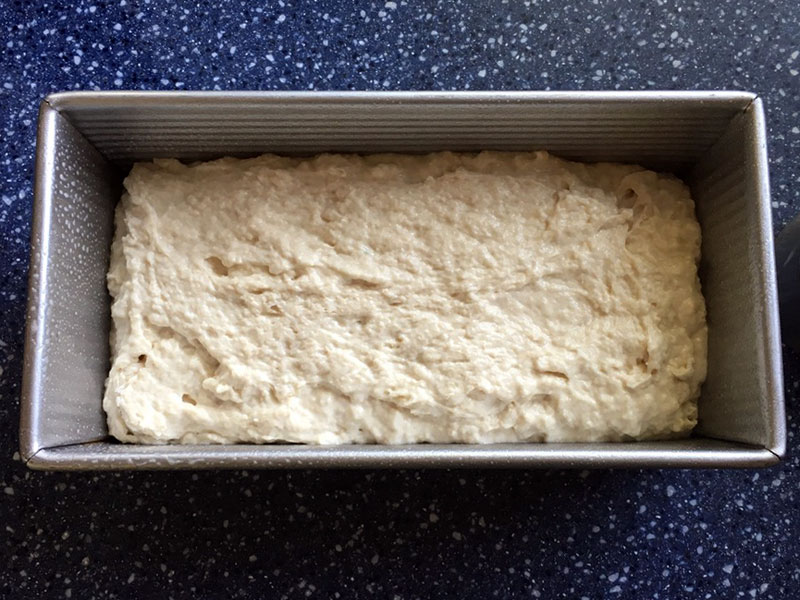 Set the dough in a warm place to rise for 45 minutes to 1 hour. Note: if you cover the pan with plastic wrap or foil, the dough will rise and stick to the cover. Ask me how I know.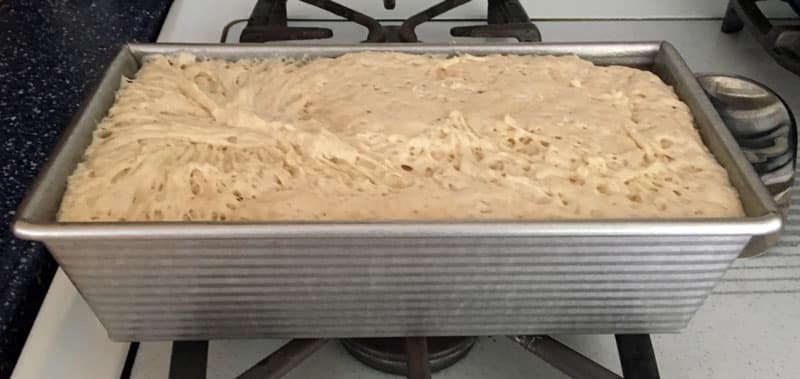 Bake in a 375F oven for 20-25 minutes. Remove bread from the pan and place on a wire rack to cool.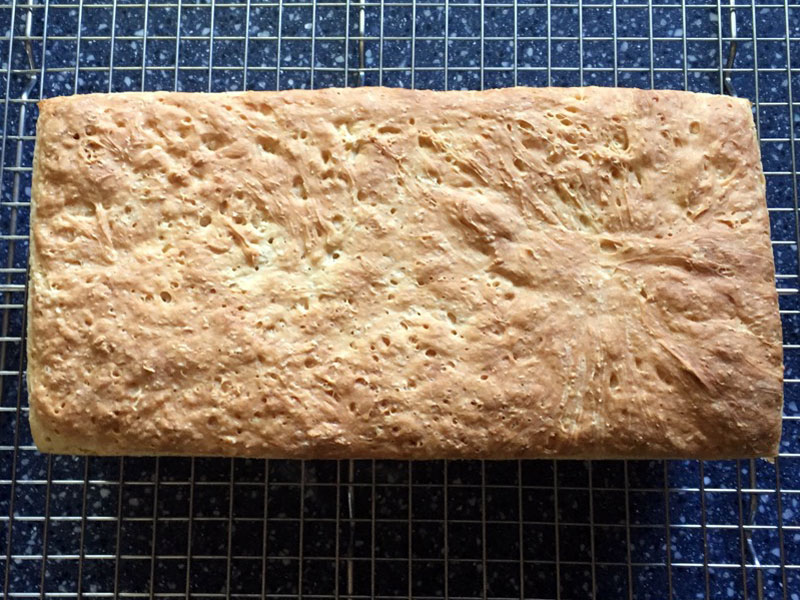 When it's time to toast, I recommend using a bread slicer guide for nice, even slices.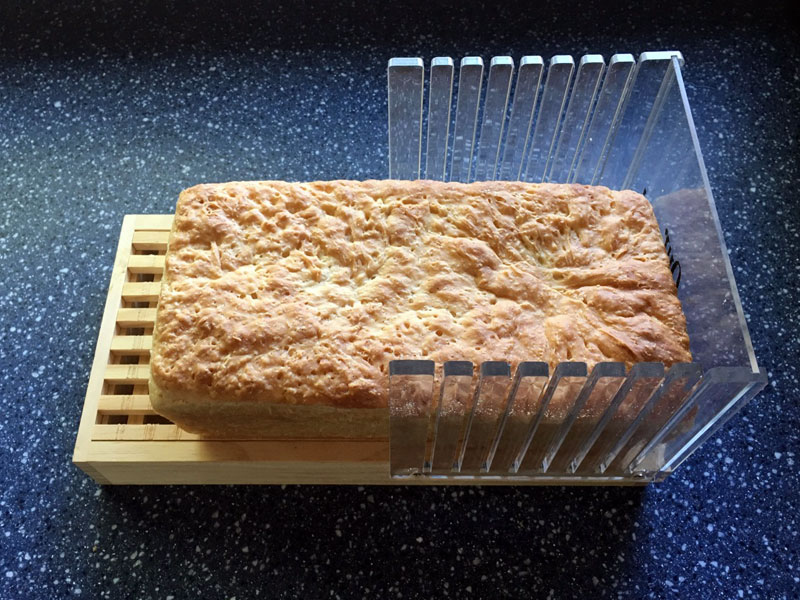 Put the loaf in, snug against the edge, and slice away. The crumbs go into the base so your counter stays clean, and all your slices are the same thickness (for optimal toasting).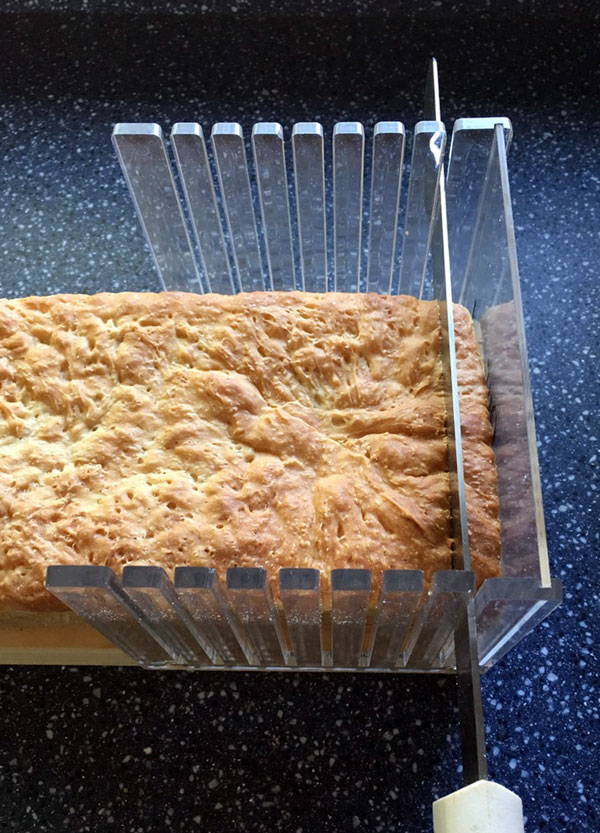 Toast and enjoy with a dab of butter and honey, or homemade strawberry jam. How easy was that?!?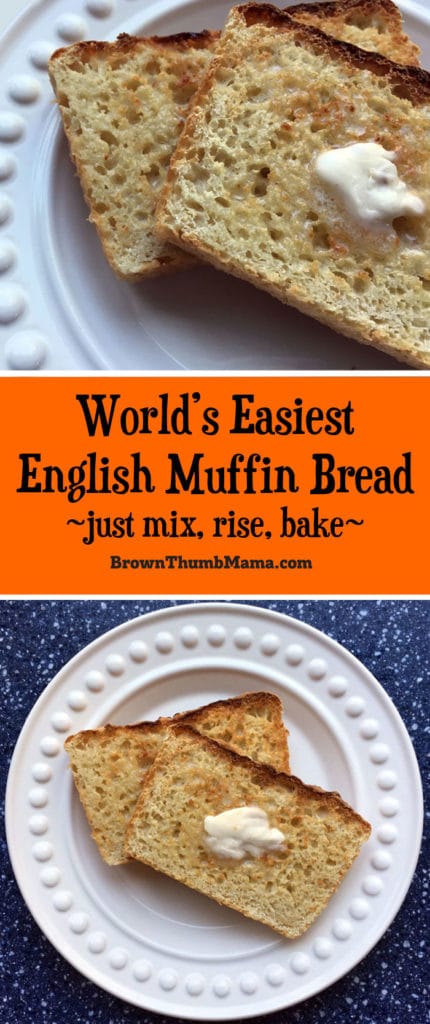 This article was shared on Clever Chicks,Frugally Sustainable, Fabulously Frugal Thursday, Unprocessed Fridays, Fat Tuesday, and Wildcrafting Wednesday.