This post may include affiliate links.
If you make a purchase, I'll earn a small fee at no extra cost to you.
It's easy to make homemade bread crumbs to use in your favorite recipes. Skip the stale breadcrumbs at the store and make your own, either with fresh or old bread.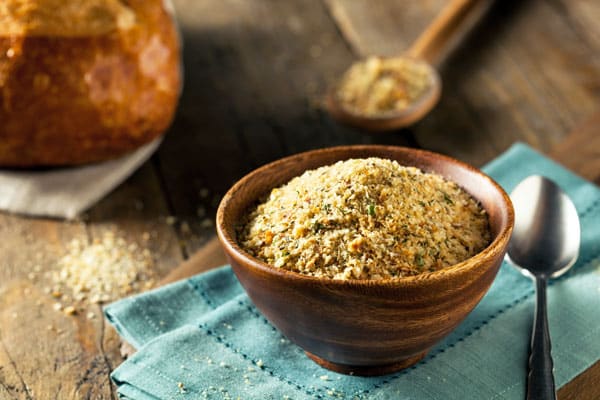 Any other bread bakers out there? I love making Hearty No-Knead Bread, but many of my early loaves didn't turn out great. Some of them didn't rise correctly, and some of them got a little *cough* overcooked.
If you have lots of bread sitting around, Homemade Croutons are a great way to use it up. But if you have bread fails, crusts cut off sandwiches, the end of the loaf that nobody will eat, etc., then it's time to make homemade bread crumbs.
You can make bread crumbs with any sandwich or loaf bread. Sourdough bread, wheat bread, white sandwich bread, hot dog or hamburger buns, French bread–they all work great!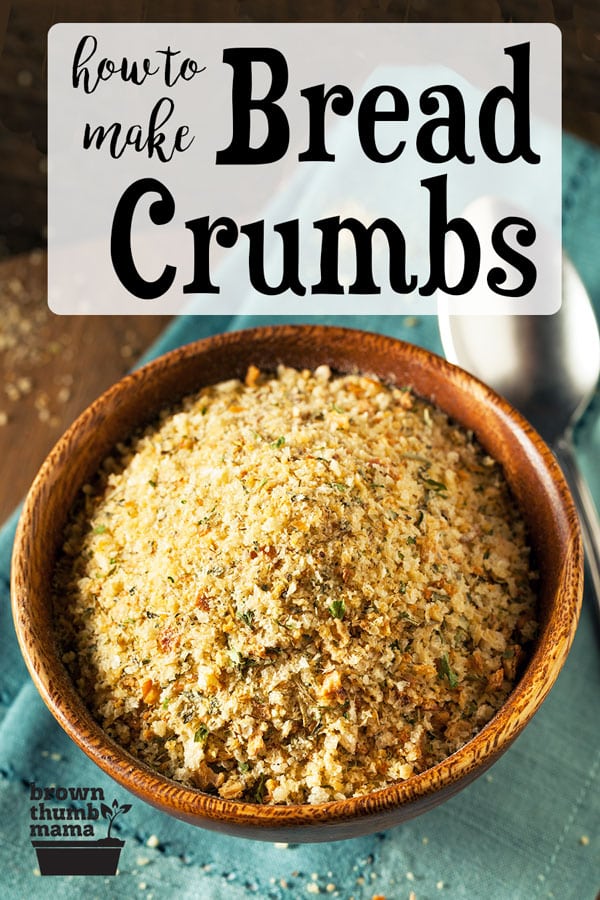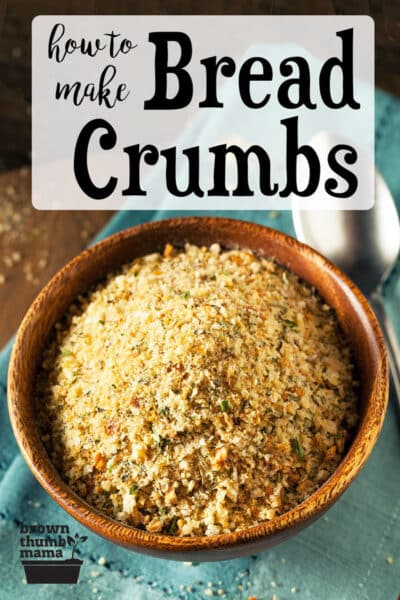 The only catch is that you shouldn't use freshly baked bread. The moisture in fresh bread won't allow it to break into crumbs. If you're using a freshly baked "bread fail," let it sit on the counter for a day or two to dry out a bit.
Homemade bread crumbs have a fresh flavor and crunch that's so much better than store bought. Another reason to make your own bread crumbs is to avoid all the junk in the store bought kind. Can you believe what's in these? (Hint: all you need to make bread is flour, salt, yeast, and water.) Bread crumbs don't need all this stuff.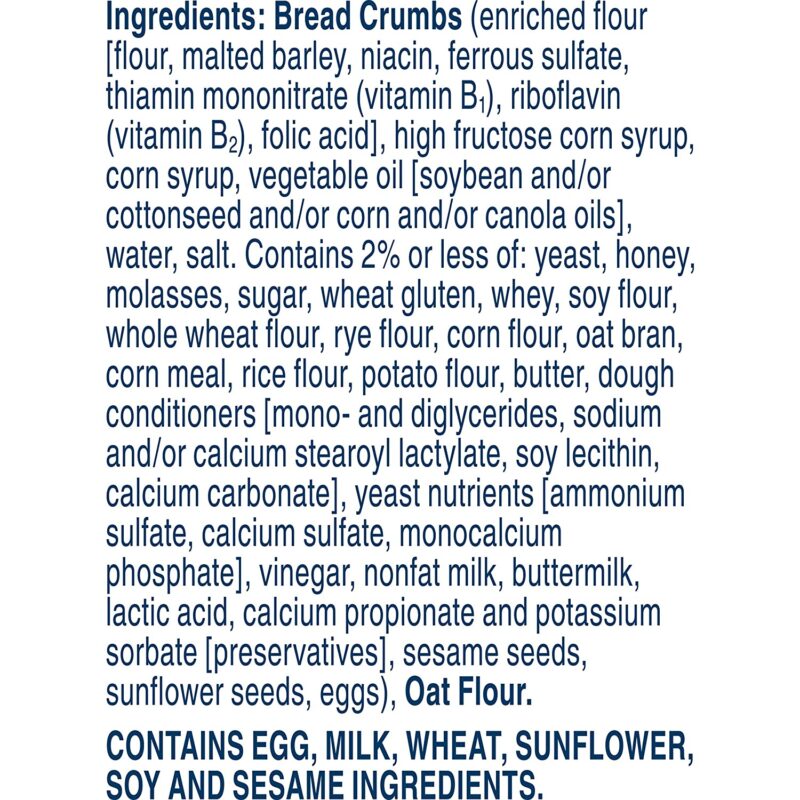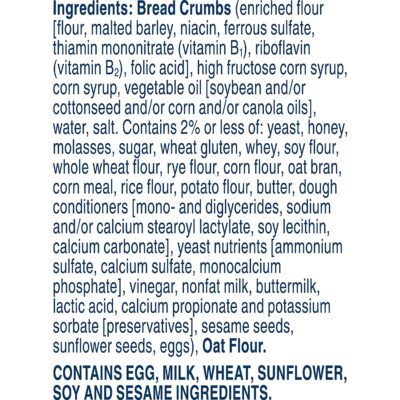 Bread crumbs are essential for Baked Italian Meatballs, meatloaf, fried chicken, Zucchini Fritters, and many more recipes. Let's do this!
How to Make Bread Crumbs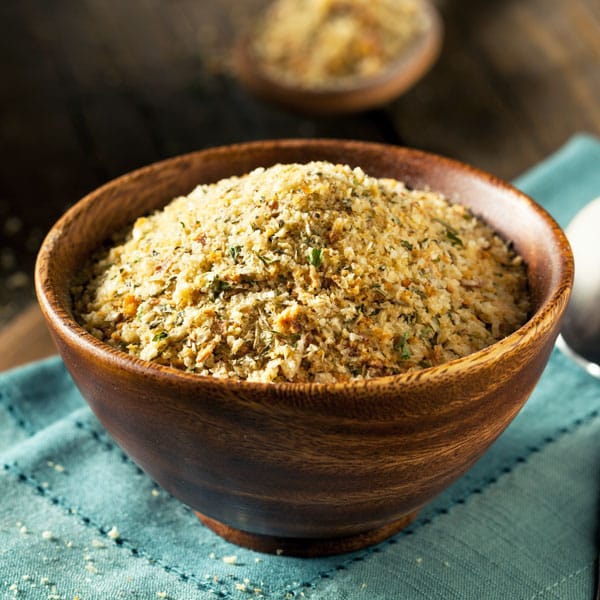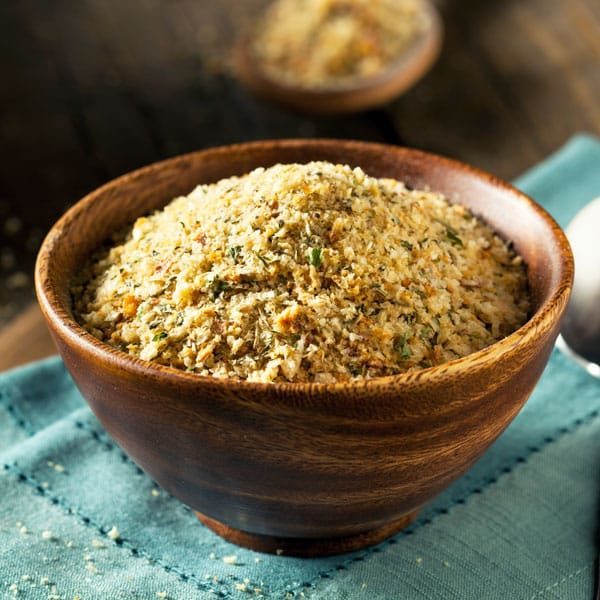 You'll make your bread crumbs differently depending on whether your bread is fresh and soft or hard and stale. You'll want a sturdy food processor for best results–this one is my favorite.
If your bread is soft: tear it into small chunks and place into your food processor fitted with the "S" blade. Pulse for a few seconds at a time until your crumbs are the size you want.
Spread the bread crumbs on a cookie sheet, cover with your favorite adorable tea towel and let them sit out overnight or until they're completely dry and crunchy. Then they're ready to use or store.
If your bread is hard or stale: break it into chunks (if you can) and place into your food processor fitted with the "S" blade. Whirl it in your food processor for 30 seconds at a time until the chunks break down.
The hard part about using stale bread is that you'll often end up with large chunks that won't break down into crumbs. You can either sift these out with a medium mesh strainer, or keep them in for extra crunch.
If you don't have a food processor, you can make bread crumbs by hand. Put your dried bread into a zip top bag and smash it (carefully!) with a rolling pin or meat pounder. It will be hard to get uniform, fine crumbs but they'll still taste great and work well in recipes.
Prefer Italian bread crumbs? No problem. For every cup of finished bread crumbs, add 1/2 tsp dried parsley, 1/4 tsp dried basil, 1/4 tsp dried oregano, 1/8 tsp garlic powder, and 1/8 tsp salt.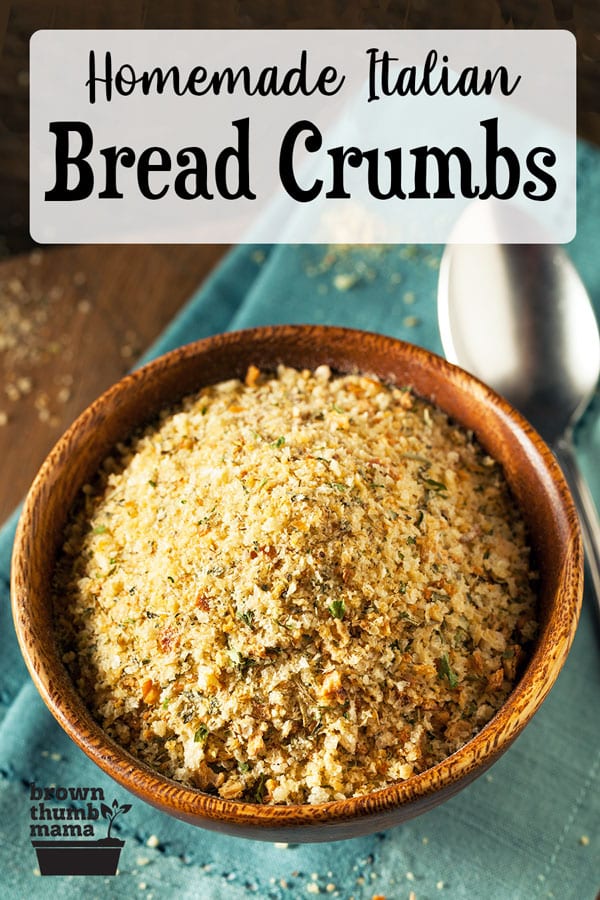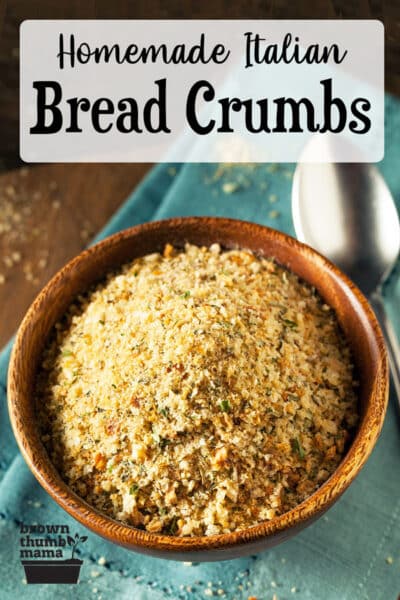 How to Store Homemade Bread Crumbs
Now that your bread crumbs are ready, you'll need to store them in something air tight so they don't get stale. I like to use a canning jar with a freezer safe lid, but you can also use a freezer bag. Be sure to label the container, no matter which method of storage you use.
They'll keep in the fridge for a couple of months and about 6 months in the freezer. I bet you'll use them up long before then!
Recipes that Use Bread Crumbs
Green Beans with Garlic Bread Crumbs