Natural Mosquito Repellents for Your Yard
This post may include affiliate links.
If you make a purchase, I'll earn a small fee at no extra cost to you.
Mosquitoes can quickly ruin your outdoor fun, whether you're having a barbecue, party, picnic, or just entertaining outdoors. Here are the best natural mosquito repellents for your yard.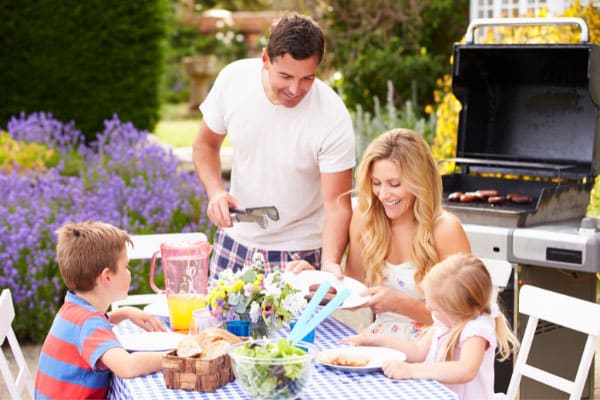 Thank you to Garrett Wade for sponsoring this article.
Everybody loves a backyard cookout or afternoon picnic--but nobody wants mosquitoes to join the party! Use these natural mosquito repellents to keep flying and biting pests away from your yard while you're entertaining or while the kids are outside playing.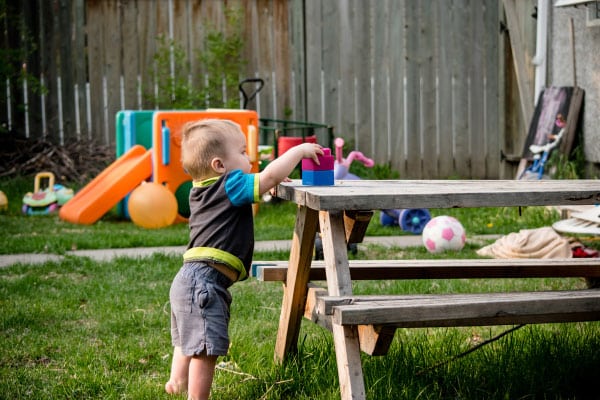 Some of these natural mosquito repellents work right away, and some are long-term repellents. All of them are completely natural and safe for your family and pets.
You may be surprised to learn that some natural mosquito repellents commonly shared online don't actually work! Learn more about those at the end of the article.

These colorful traps lure mosquitoes in, and they can't get out. They'll catch different flying insects depending on the bait you use.
To trap mosquitoes, dissolve 2 tablespoons of brown sugar in ½ cup of water. Add a squirt of dish soap, and a pinch of yeast if you have it. Put the liquid in the bottom reservoir and hang it near bushes or standing water.
To catch wasps and flies, put sugar water or diluted orange juice in the bottom reservoir. Be sure to hang the trap away from your picnic area so they don't disturb your fun.
There are lots of cheap copycats and homemade versions of these traps, but I recommend getting them from Garrett Wade. They've been providing superior tools and products since 1975, with a 90-day money back guarantee.
Mosquitoes and flies are not strong fliers, and the breeze from a fan can keep them away. This is why grocery stores and restaurants have fans above the entry door.
Set the fan outside, so it blows across the table or seating area. If you have two fans, all the better! Set them up so the airflow crosses the area you're using.
This natural insect repellent is made with essential oils, and it keeps the bugs away without dangerous chemicals like DEET or permethrin. Enjoy all your favorite outdoor activities without worrying about mosquitoes.
Long Lasting Mosquito Repellents
Did you know that bats are the number one natural control for nocturnal insects? Much of the year they consume about half their weight in insects.
In the spring and summer, pregnant females eat about the equivalent of their own weight in insects each night. (Moms, you know how it goes.)
Make your yard a bat haven and reduce the mosquito population significantly by installing a bat house. Learn how to install your bat house at NorCalBats.org.
Mosquitoes lay their eggs in standing water, so you should check your yard for forgotten flowerpots or buckets that are holding water. Those containers could become a mosquito nursery--ick!
If your pond (or -ahem- your neighbor's neglected pool) is the problem, toss in one or two of these mosquito dunks. They're made with Bacillus Thuringiensis, which is a bacteria that's only harmful to mosquito larvae.
Wrens might look plain, but they have a beautiful song and best of all, they love to eat backyard bugs. This wren house is perfect to convince them to move in and enjoy your mosquito buffet.
You can also pair it with this squirrel-proof bird feeder, which is a lifesaver for those of us who only want to feed the birds (not Those Darn Squirrels).
Natural Mosquito Repellents that Don't Work
Unfortunately, many of the natural mosquito repellents you read about online don't actually work. Don't waste your money or your time on these mosquito repellent myths.
Citronella candles and torches: While they smell yummy, they contain such a small amount of citronella oil as to be ineffective, according to the Journal of the American Mosquito Control Association.
Lemongrass, citronella, or other plants: The essential oils from these plants do repel mosquitoes, but unless you roll around on the plant you won't get enough of the plant oils on you to do any good.
Mosquito repellent bracelets: These contain a bit of essential oils, but they are only effective within about 1/2 inch of the bracelet. Consumer Reports found that they don't work, and one of the bracelet manufacturers was fined by the FTC.
Apps or ultrasonic repellents: File these under "Too Good to be True." The idea is that a magical sound is created which drives the mosquitoes away. The FTC has investigated several of these companies for false advertising--they may even attract mosquitoes instead of repelling them.
Natural Mosquito Bite Relief
If one of the little stinkers gets through and bites you, this natural mosquito bite relief recipe takes the itch away and speeds healing.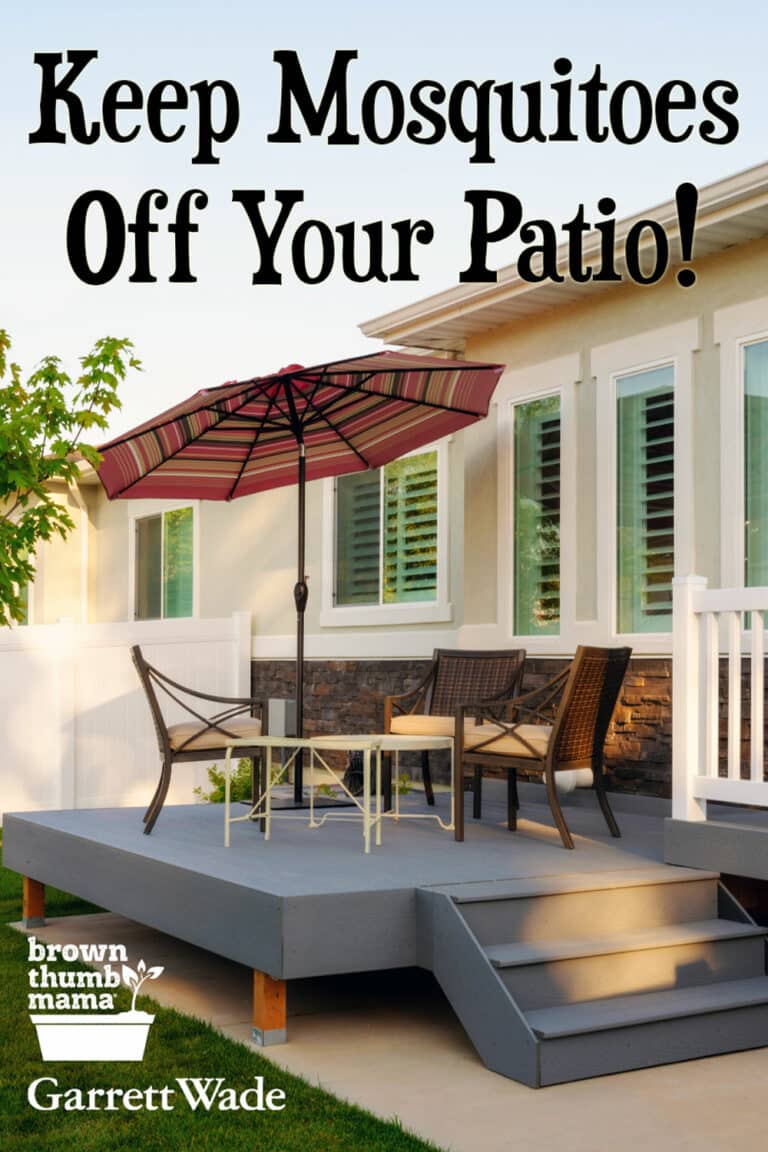 My 5 Best Gardening Tips
Join my weekly newsletter and get a free My 5 Best Gardening Tips!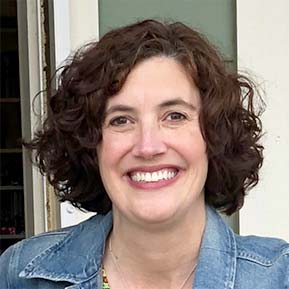 Hi, I'm Pam! I created Brown Thumb Mama to share my natural living journey, and help you live a greener life. Thanks for being here, and please check out the resources in my Natural Living Shop!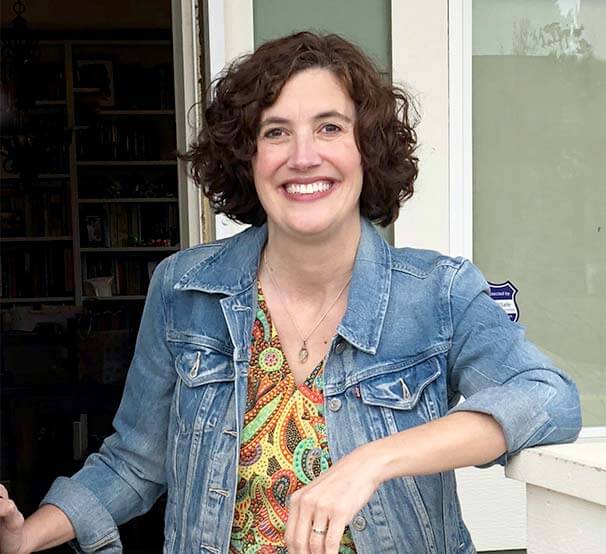 Hi, I'm Pam!
I created Brown Thumb Mama to share my natural living journey and help you live a greener life. Thanks for being here! Learn more about me.