You can grow cucumbers in a container garden! Here are the six types of cucumber that will thrive and produce a huge harvest in pots or containers.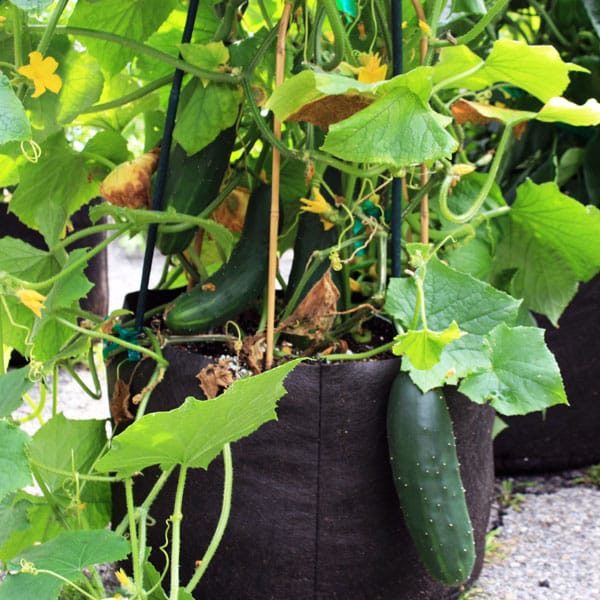 Cucumbers are a great vegetable for beginning gardeners to grow in containers. They come in different sizes and colors–from tiny baby cucumbers to round lemon cucumbers.
With a small trellis or tomato cage for support, you can easily grow lots of delicious cucumbers in containers. These six varieties are designed to be compact and still produce a great harvest.
Crazy about container gardening? Check out Best Types of Zucchini to Grow in Containers and Growing Chard in Containers.
Let's get out in the garden!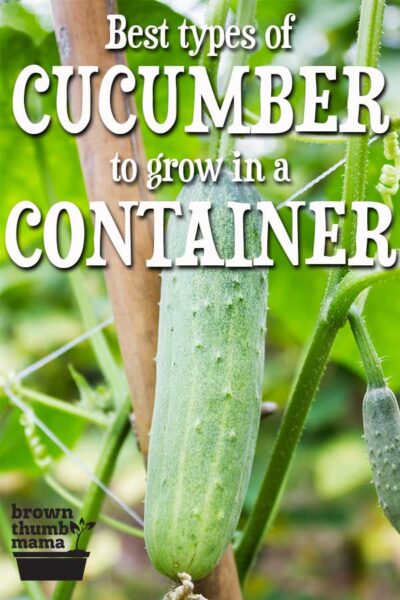 Best Cucumbers to Grow in Containers
More About Container Gardening
How many varieties of cucumber are you growing this year? Any unusual types?