Does this sound familiar? It's 1970-something. You're outside, riding your awesome new bike with the banana seat. No helmet, no nothin'…just you and the open road. 😉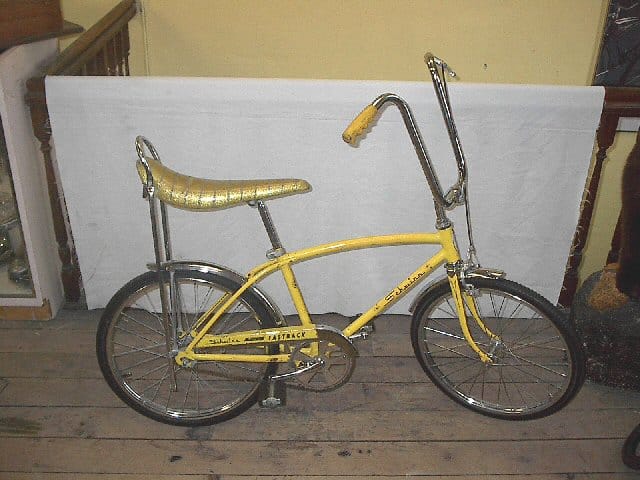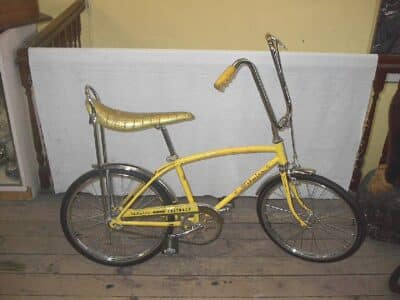 Your mom calls you in for an afternoon snack, and you have a big glass of neon-colored Kool Aid and a frozen Twinkie. Right? That was the snack combo of choice back in the day. What a sugar overload, though! My teeth hurt just thinking about it.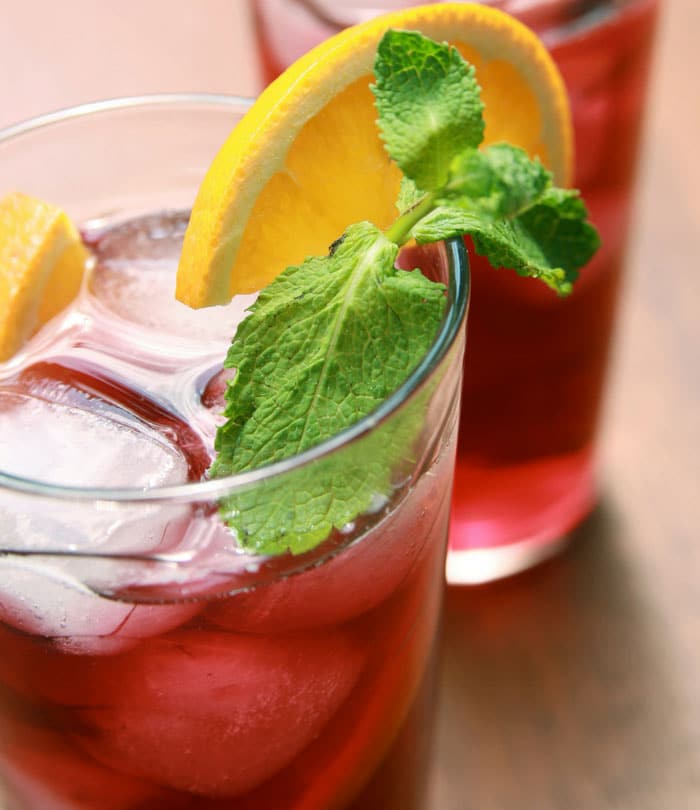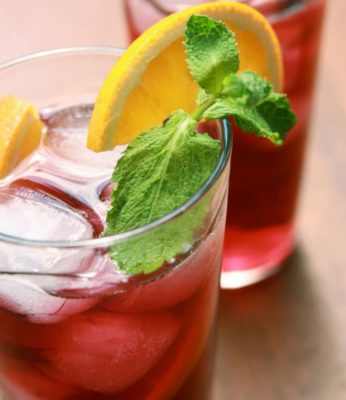 I love the idea of Kool-Aid (fruity flavors! Fun to drink! Alternative to soda!) but I don't like filling up my kids with sugar, chemicals, and artificial colors. Especially because according to the American Academy of Pediatrics, artificial colors have been linked to ADD and hyperactivity in kids. (source)
It's easy to make your own copycat natural Kool-Aid, in nearly any flavor you can imagine. Lightly sweetened with honey, it's refreshing to drink with lunch or your afternoon snack (I recommend homemade granola bars instead of a frozen Twinkie).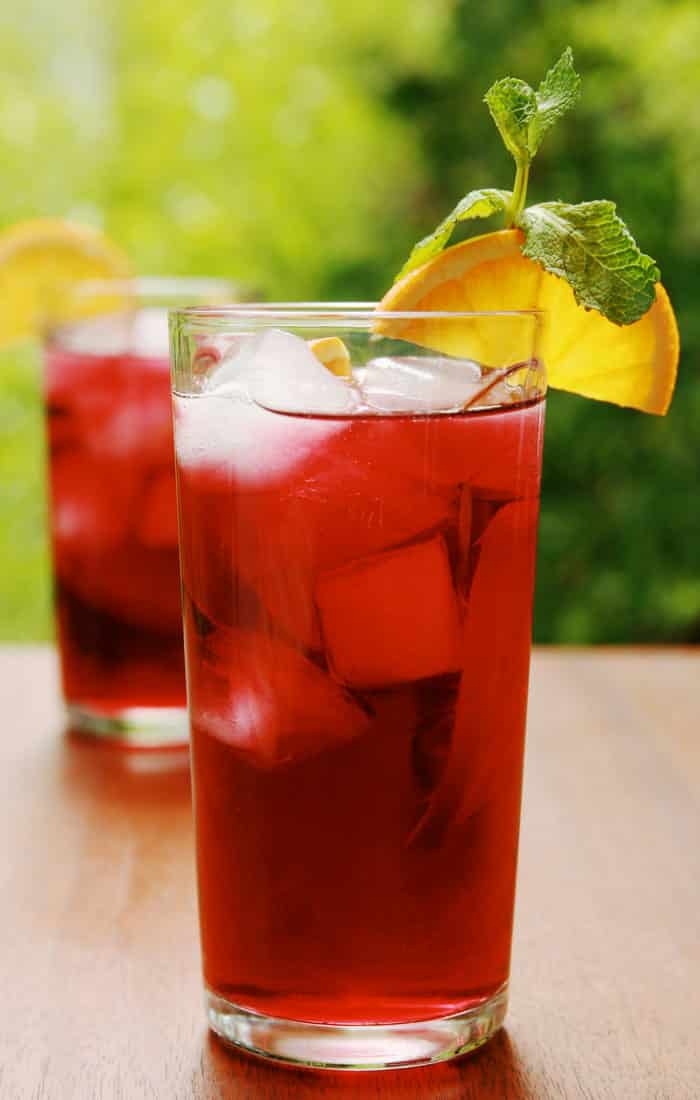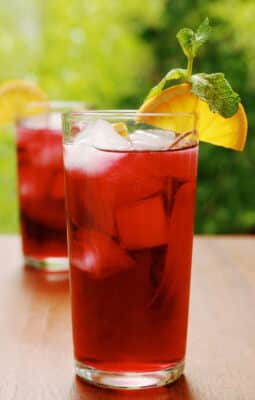 What's the secret? This delicious, refreshing drink is made with herbal tea!
I like to get the Celestial Seasonings fruit tea sampler and mix and match to make my own copycat Kool-Aid flavors.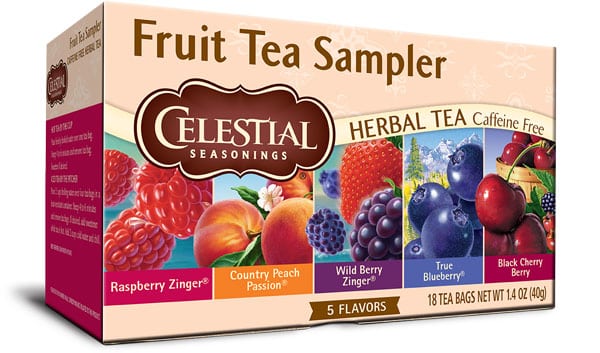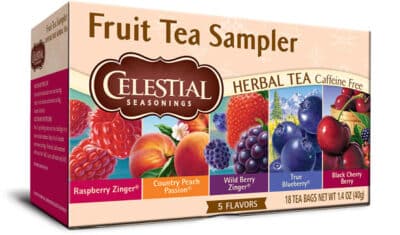 Wild Berry Zinger is our favorite, followed by Black Cherry Berry mixed with True Blueberry. Watermelon Lime Zinger is yummy too.
The best part? Copycat natural Kool-Aid has no caffeine or artificial colors, and is easy to make. It's a great way to get your kids to help in the kitchen!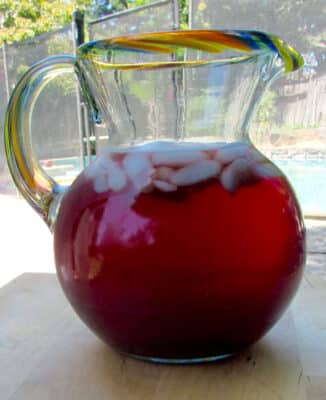 Copycat Natural Kool-Aid
Ingredients:
4 teabags of herbal tea (buy on Amazon)
1 teaspoon lemon juice
3 Tablespoons raw honey, or more to taste
4 cups hot water
Ice
Gallon pitcher
Instructions:
In a large pitcher or measuring cup, steep the teabags in hot water for 5-10 minutes.
Add the honey and stir until dissolved, then add the lemon juice.
Put the ice in the pitcher and pour the warm tea concentrate over the top. Taste and add more water if desired.
Add fresh fruit for extra flavor and zing. Enjoy!

Save