This post may include affiliate links.
If you make a purchase, I'll earn a small fee at no extra cost to you.
Want the perfect gift for the gardener in your life? Here are the best gifts for gardeners–whether they're growing vegetables, flowers, or both. Sure to brighten their day!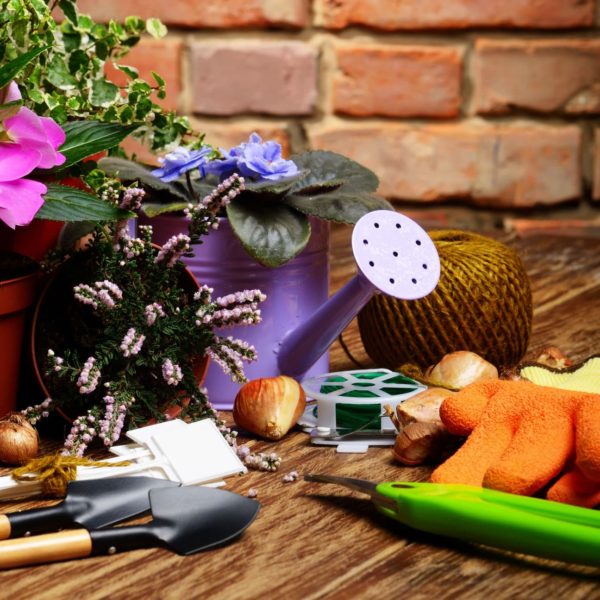 There are so many great gifts for gardeners, and they're sure to put a smile on their face. When you're shopping for an organic gardener, there are some important rules you need to know.
Organic gardeners don't use pesticides or chemical fertilizers. They view their garden as an ecosystem that includes the soil, plants, water, wildlife, and bugs.
Gifts for an organic gardener should respect the natural ecosystem and tread lightly upon the earth. Here are some fantastic gifts for the gardeners in your life.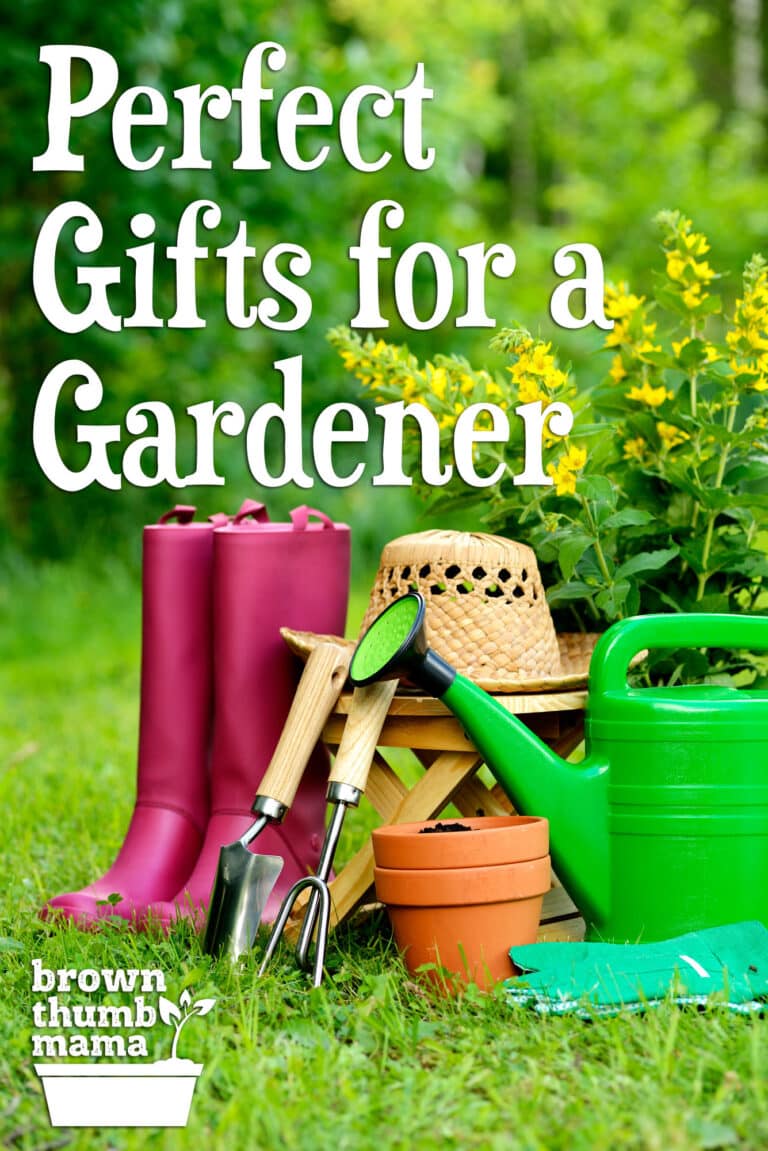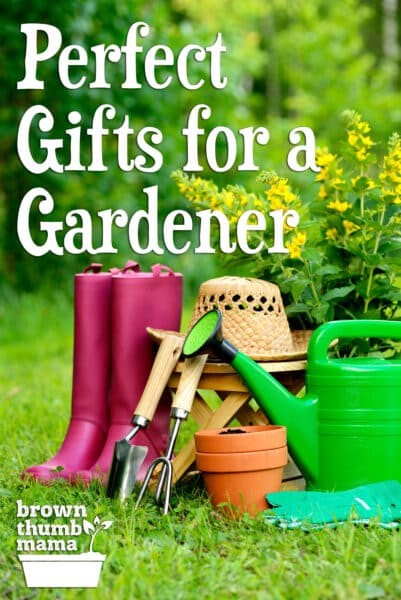 Know exactly what to plant each month, with a printable vegetable planting schedule. Helpful for beginning and experienced gardeners, with a schedule for every U.S. planting zone.
Mason or Carpenter bees are great pollinators, and this beautiful little bee house will help attract them to the garden.
Nothing makes a gardener happier than seeing bees and butterflies zooming around, sipping nectar and pollinating their flowers and vegetables.
The CobraHead is a must-have tool for every gardener. It's like a strong metal fingernail that's great for weeding, planting, and lots more.
Photo Credit: www.kurufootwear.com
I know, it sounds weird to suggest giving your favorite gardener a pair of shoes. But once you try these amazing shoes from KURU, you'll understand why I recommend them.
Us gardeners are on our feet all day--walking, lifting, bending, and stretching. It's important to have shoes that are comfortable and supportive, and KURU shoes do exactly that. In fact, their shoes are recommended to relieve heel pain and plantar fasciitis!
Since I have sprinklers, I didn't think I needed a watering tool. Was I wrong! This is a fantastic, durable watering tool that is great for hanging baskets, herb gardens, or just to give a little extra TLC to your container vegetables.
The "Touch-n-Flow" handle is easy to use, especially for folks with arthritis or reduced grip strength.
Gardeners of a certain age (cough) may find that our knees are not too happy about kneeling in the dirt.
This handy gizmo can be used as a seat, for raised bed gardening, or as a kneeling pad. It folds flat for storage and has a side pocket for tools.
Gardening gloves are essential for all of your garden chores. Anybody who has been poked a thorn, scraped by a branch, or accidentally grabbed a dead bee knows exactly what I'm talking about.
These gloves are soft, sturdy, and machine washable.
Gardeners love worms! They aerate the soil and process organic matter. Worm poop--officially called castings--is like garden gold.
This worm bin tower sits goes in the kitchen or patio. You put food scraps in, along with red wiggler worms, and they magically process it into amazing, nutrient-rich fertilizer.
Nope, it's not a gardening romance novel. Certain vegetables grow well together, and others should be kept apart.
Carrots Love Tomatoes is the best resource for vegetable garden companion planting. Go for broke and get Roses Love Garlic too.
Anyone who has gone out to the garden to pick "a couple of things" and come back with armloads of vegetables will appreciate this harvest basket.
Also called a hod, this basket is made of wire and wood so you can rinse veggies off right in the basket before bringing them in the house.
Hummingbirds are a welcome companion in the garden, even if they scold and squeak at you every time you go outside. This feeder has an fun, mason jar style and is easy to clean.
Print out a copy of my hummingbird nectar recipe and tips to give along with the feeder.
These snips are sturdy and oh-so-comfortable to use. They're great for harvesting herbs, cutting flowers, or trimming suckers off your tomatoes.
Fellow gardeners, what else would you like to receive?