16 Eco-Friendly Homemade Christmas Decorations
This post may include affiliate links.
If you make a purchase, I'll earn a small fee at no extra cost to you.
These eco-friendly, homemade Christmas decorations reduce waste while being fun and festive! Includes options for DIY Christmas trees, wreaths, homemade ornaments, and more.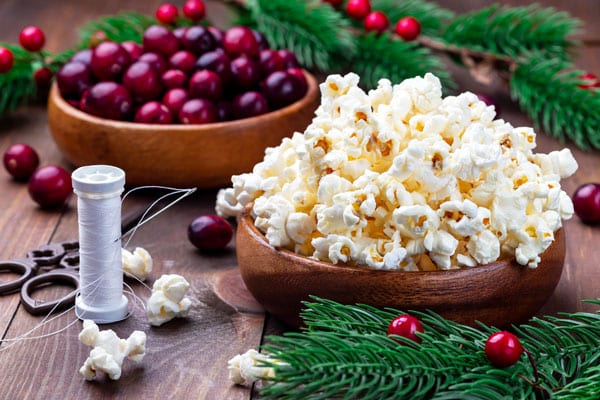 Here are some of the best sustainable Christmas decoration ideas out there. Spread some holiday cheer and create a new family tradition for the holidays or have a fun DIY decoration-making party with friends!
These homemade Christmas decorations are all eco-friendly and sustainable. Many reuse and repurpose old items, and most are recyclable or compostable so there's very little waste involved.
Eco-Friendly Homemade Garlands
Homemade garlands have such a nostalgic quality to them. Try any of the eco-friendly garland ideas below, or mix and match materials for a unique result!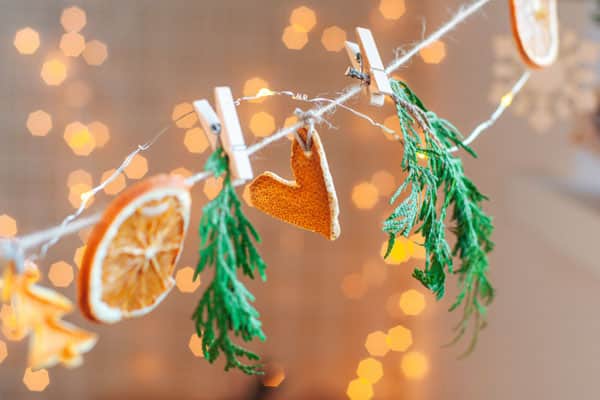 Dried Citrus and Cinnamon Garland
Use twine to string together alternating slices of dried oranges and cinnamon sticks. These dried citrus garlands look adorable and also smell delicious! This simple citrus garland also uses pine sprigs to add more festive fun to the mix.
Fresh Cranberry Garland
Using an embroidery needle and baker's twine, thread fresh cranberries together for a gorgeous red garland that can decorate your Christmas tree, fireplace mantel, or doorways this season. Or try this sugared cranberry version for a cheerful twist.
Old-Fashioned Popcorn Garland
Popcorn garlands are simple to make and look great on the Christmas tree. Use a needle and sewing thread to thread together individual pieces of popcorn. You can also alternate cranberries and popcorn for a pretty red and white garland.
Make Your Own Evergreen Garland
Evergreen garlands are deliciously old-fashioned. Their swathes of greenery can definitely brighten up a dreary winter! You can use a wide variety of evergreen branches and twigs. Fir, spruce, pine, or holly can all create a beautiful, eco-friendly Christmas garland. Here's a detailed tutorial on creating your own evergreen garland.
Homemade Greeting Card Garland
Ever wonder what to do with all your holiday greeting cards? Reuse them to make a garland! Simply use a length of twine and clothes pins to string up this year's holiday cards for a festive display. You can also reuse cards from previous years to create additional garlands full of memories.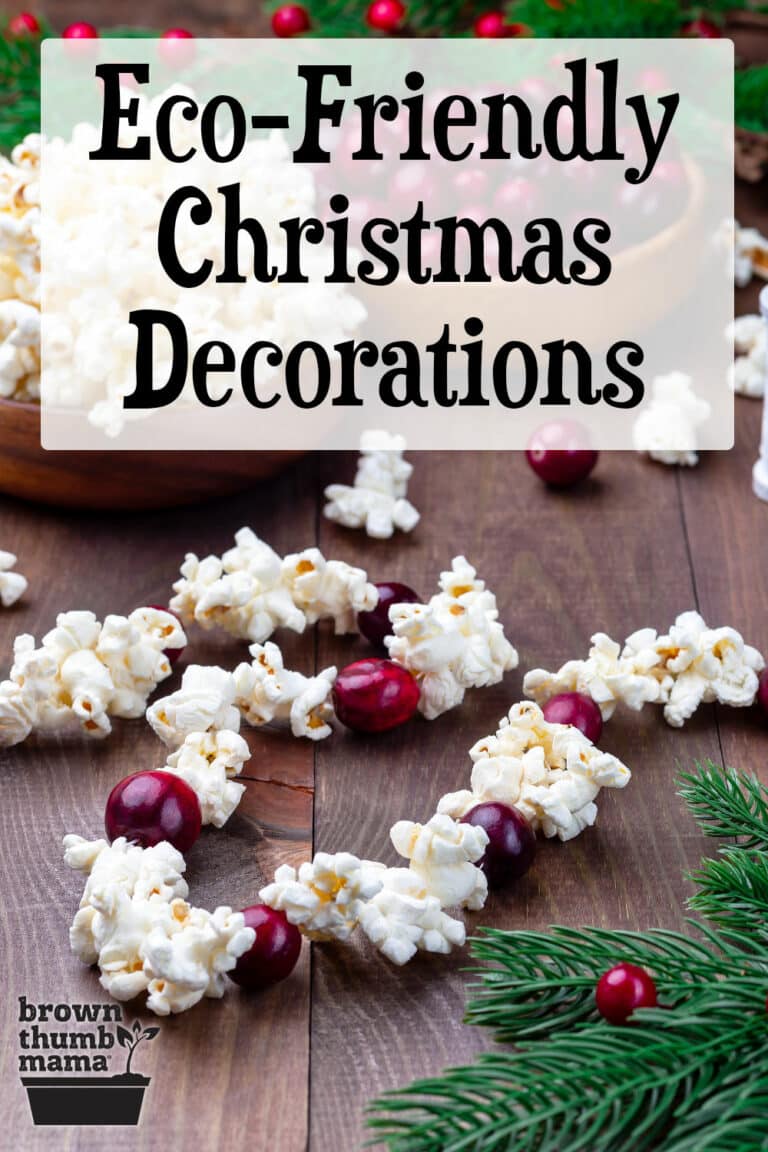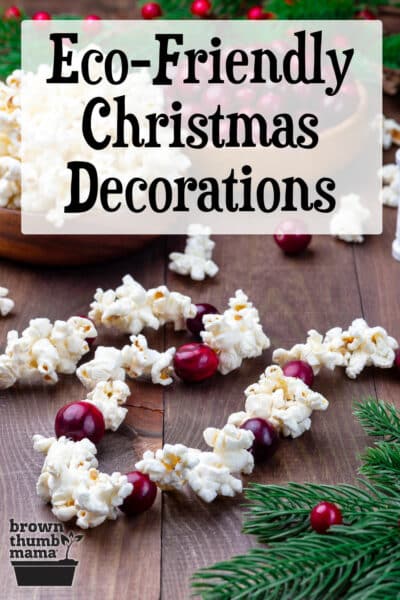 Eco-Friendly Christmas Tree Ideas
Reusable plastic trees have become increasingly popular, but they aren't necessarily sustainable. The process of manufacturing and shipping these trees is terrible for the environment. Here are a few ways to make your Christmas tree more eco-friendly.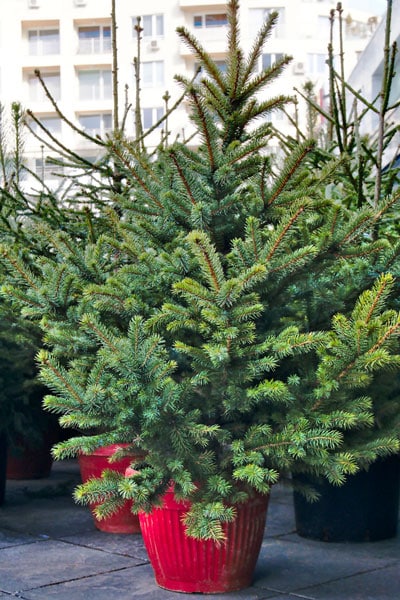 Get a Living Tree
Get a potted evergreen tree, decorate it as usual, and then plant it when you're done! Not only does this create less waste, it also means you've done the environment a friendly favor by planting a new tree.
Buy Local
Purchase a real tree from a local tree farm to reduce waste associated with shipping trees long distances. It's also a great way to support local, family-run businesses during the holidays!
Compost Your Real Christmas Tree
Real Christmas trees are actually pretty eco-friendly if you compost them instead of throwing them out to end up in the landfill. This article explains how to mulch or compost your Christmas tree.
Make Your Own Christmas Tree
If you're willing to think outside of the traditional box when it comes to your tree, you can actually make some really interesting homemade trees. Here are a few upcycled ideas:
DIY Eco-Friendly Wreath Ideas
The holiday wreath is a beautiful Christmas tradition that leaves lots of room for creativity. Reuse and repurpose materials to make a variety of unique, sustainable Christmas wreaths.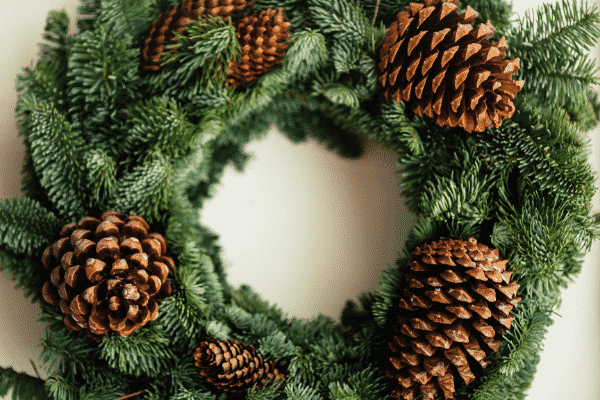 Easy DIY Pine Cone Wreath
This classic wreath is sure to please! Using an old coat hanger and pine cones, you can make a surprisingly stunning wreath with very little effort. Try this super simple version or this more elaborate technique for beautiful results.
Vintage Book Page Wreath
A great way to reuse secondhand books is to make a book page wreath. It's especially perfect for repurposing damaged books that might not be useful for reading anymore. You can even use old music sheets! This tutorial shows a handy technique for giving your book page wreath some extra flair.
Homemade Rag Wreath
Using old scraps of cloth from rags, linens, or clothing, choose festive colors to make your own DIY rag wreath. Simply tie strips of cloth (6-8 inches long) around a circular wire (an old clothes hanger works). It's really a very simple and kid-friendly project! Here's a more detailed tutorial for making a rag wreath.
Eco-Friendly Homemade Christmas Ornaments
Okay, now it's time to decorate that tree! Instead of buying new ornaments, opt for these sustainable, eco-friendly DIY versions that are fun for the whole family to make.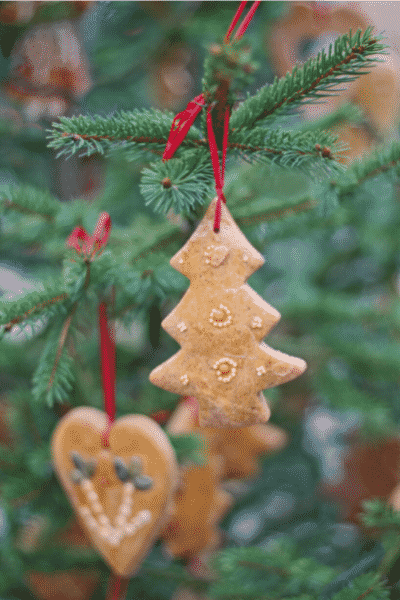 Homemade Gingerbread Ornaments
Gingerbread ornaments are completely non-toxic and compostable, making them a very eco-friendly Christmas tree ornament. You can even eat a few in the decorating process! Here's a gingerbread ornament tutorial that shows you how to bake, prepare, and hang your decorations.
Seashells, Souvenirs and Mementos
A Christmas tree is the perfect place to display all those little travel souvenirs or mementos that you've gathered on special adventures over the years. Maybe it's a handful of seashells you picked up on that family beach vacay or the funny keychain from your last road trip. Use a clothespin, hot glue and a string, or a colorful ribbon to create an ornament out of sentimental baubles that haven't gotten the attention they deserve.
Scrap Ribbon Ornaments
Using a wooden stick and strips of scrap ribbon or fabric, you can make adorable scrap ribbon ornaments without purchasing anything at all! See a quick and easy tutorial on making these eco-friendly ornaments here.
DIY Pine Cone Ornaments
With twine, leftover ribbon, and pine cones, you can create pine cone ornaments to decorate your eco-friendly tree. Send the kids out to gather pine cones, then spend a chilly afternoon drinking hot cocoa and assembling these simple ornaments.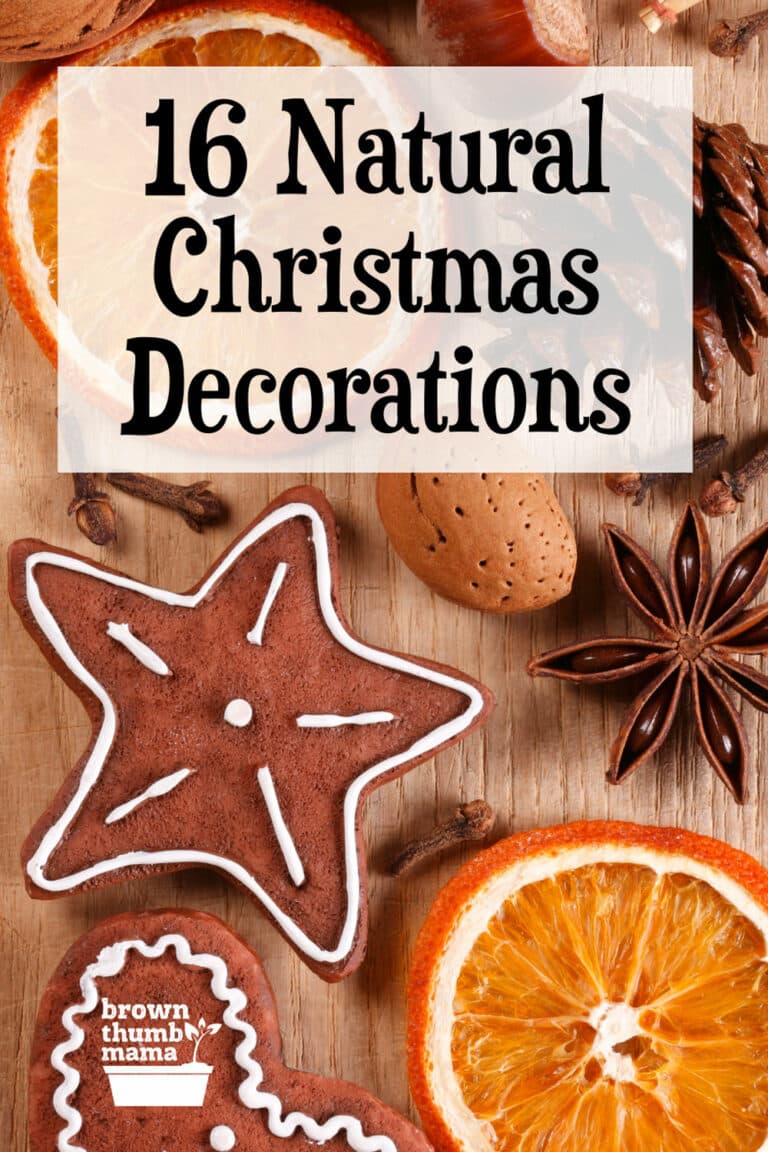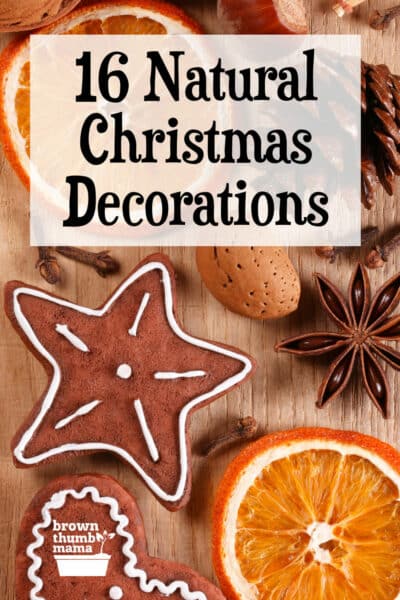 Enjoy these eco-friendly Christmas decoration ideas? Share the love!
I'd love to hear which sustainable decorations you'll be making this year. Share your thoughts in the comments below!
And if you know some crafty friends who'd like to go green this holiday season, share this post on social media so they can celebrate the holidays more sustainably this year!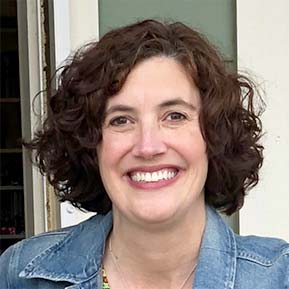 Hi, I'm Pam! I created Brown Thumb Mama to share my natural living journey, and help you live a greener life. Thanks for being here, and please check out the resources in my Natural Living Shop!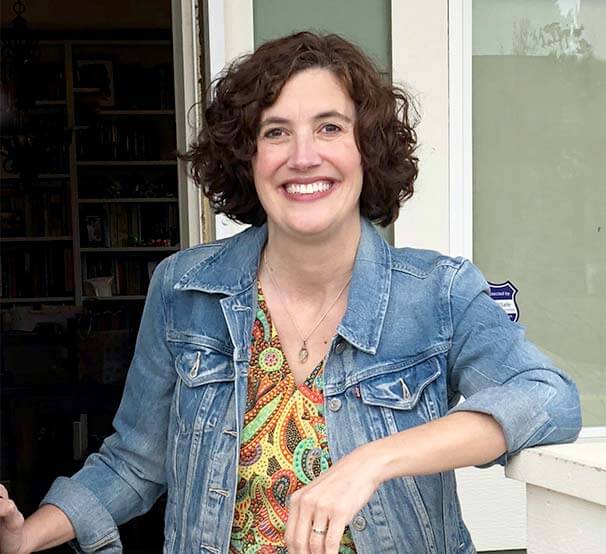 Hi, I'm Pam!
I created Brown Thumb Mama to share my natural living journey and help you live a greener life. Thanks for being here! Learn more about me.