Make a Document Binder for Emergency Preparedness
This post may include affiliate links.
If you make a purchase, I'll earn a small fee at no extra cost to you.
Several years ago, our next-door neighbor burned his house nearly to the ground. He put his fireplace ashes in a cardboard box in the garage and went upstairs to sleep.
Knucklehead.
In the middle of the night another neighbor pounded on our door to wake us up. Thankfully we did not have kids yet, but we had to get out of the house within minutes to be safe.
What did we take? I grabbed wedding photos and Hubby grabbed some original comic book art. If our house had burned down, would we have had what we needed for insurance claims, legal needs, etc? No. Absolutely not.
That's why I want you to find time THIS WEEK to make a preparedness binder, in case you ever have to evacuate. No, I am not going to turn into some crazy coronal-mass-ejection-end-of-the-world blogger. But ya know--sometimes a girl's just got to be ready.
Here are the things to gather for your binder. You may think of more items, or some of these may not apply:
Marriage license
Birth or adoption certificates
Home, car, life insurance policies
Will
Deeds, titles
Power of attorney documents
Credit card numbers and corresponding customer service phone numbers
VIN and license plate numbers of cars (might be on car insurance papers)
Passport
How to turn off the water and gas for your house. You might want to take photos in case you have panicky-brain syndrome.
This doesn't have to cost you any money, and you don't need to run out and buy a binder. A file folder, a big envelope, a ziplok bag--long as you know where it is in case you need to hit the road fast.
If you're worried that the binder will look obviously valuable and it might get stolen, label it "Kids' Artwork." Put all the important documents in separate page protectors and put the artwork on either side of the documents like this.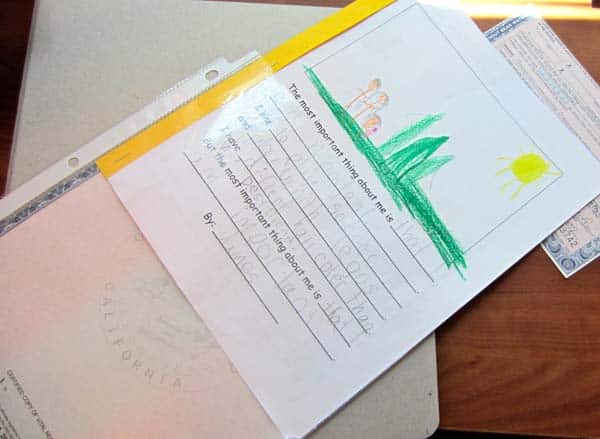 In the end, our house was fine, although our neighbor's was not. (He and his family were ok). When the house was rebuilt, they graced the front yard with a diorama of fake plastic deer. This is why I have no qualms about growing veggies in my front yard. Who's going to complain?!?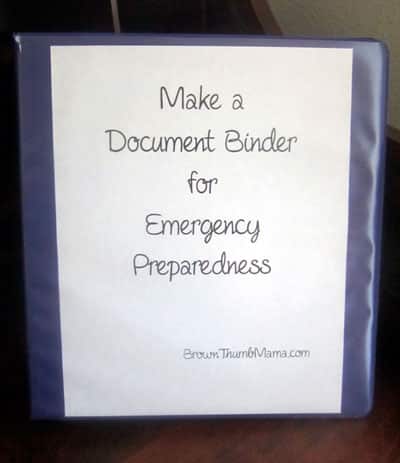 To learn more:
Emergency preparedness: bug-out bag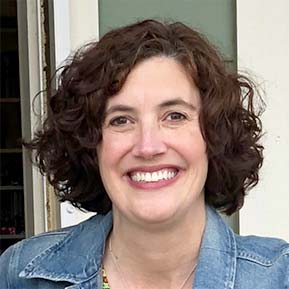 Hey, I'm Pam! I created Brown Thumb Mama to share my homesteading journey and help you live a greener life. Ready to learn more? Check out my Free Resource Guides, or my Shop to learn more.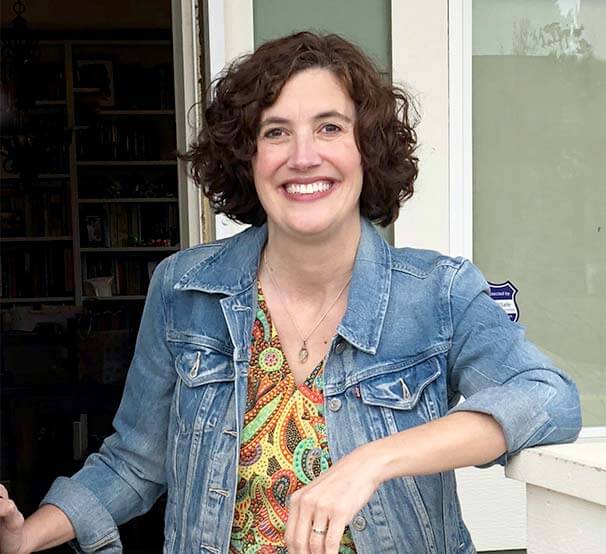 Hi, I'm Pam!
I created Brown Thumb Mama to share my natural living journey and help you live a greener life. Thanks for being here! Learn more about me.