DIY Natural Hand Sanitizer
This post may include affiliate links.
If you make a purchase, I'll earn a small fee at no extra cost to you.
When you can't wash with soap, this DIY natural hand sanitizer is your best choice. It softens skin while killing germs, and costs only pennies to make.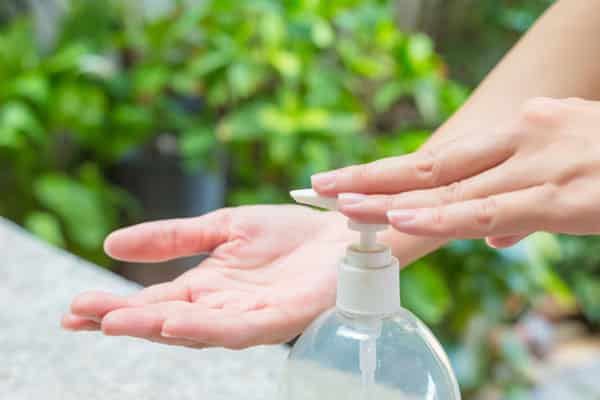 "I'm not a germophobe, but I play one on the internet." (If you're under 30, ask someone to explain.)
We're one of those "dirt can't hurt" families. I don't wipe down the counters with bleach solution, and I don't have one of those chemical pucks in the toilets. Our house is clean enough to be healthy, and dirty enough to be happy.
However, I don't need to tell you that hand sanitizer is a huge seller. The Stinky Bath Stuff store probably has 20 different scents and flavors, all filled with a variety of suspicious chemicals.
Washing with regular (not antibacterial) soap is the best choice, but there are some times when sanitizer is just plain handy. (Get it?)
This safe, natural hand sanitizer recipe doesn't use alcohol, and replaces the chemicals in store brands with essential oils. It's easy to make, and costs much less than the chemical-laden brands.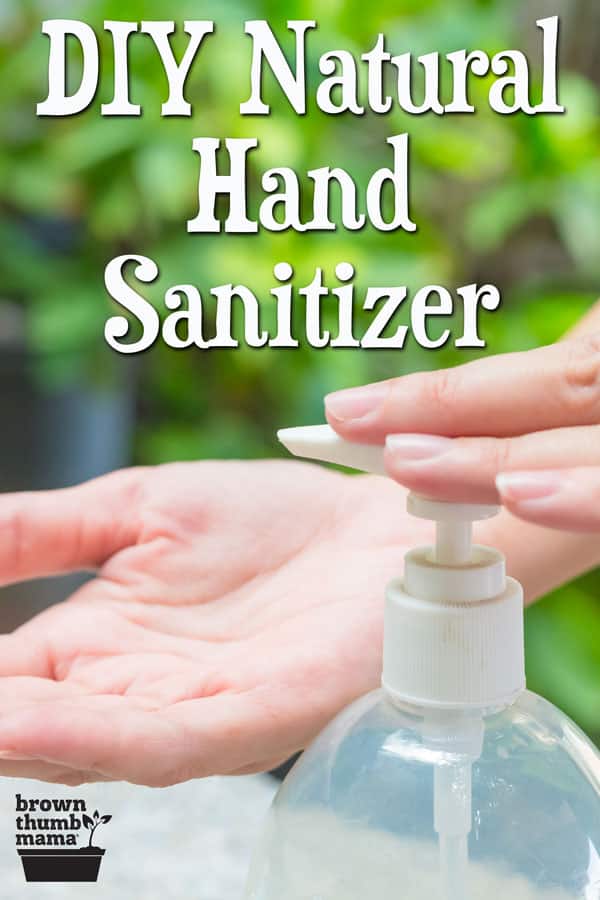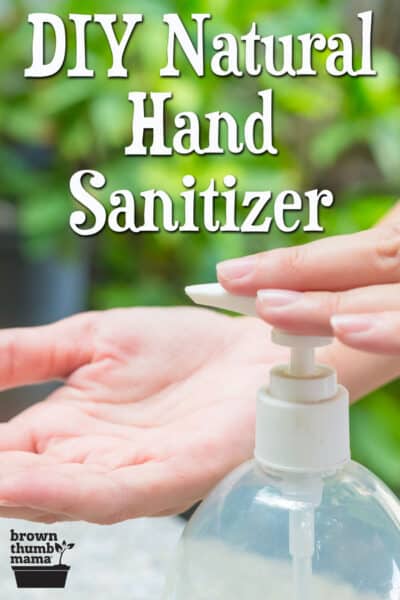 Natural Hand Sanitizer
1/2 cup aloe vera gel (not juice or liquid)
1/4 cup witch hazel
6-8 drops each, Tea tree and Lemon essential oils
or
12 drops OnGuard essential oil blend.
Measure the aloe vera gel and witch hazel into your measuring cup. Give it a stir and add a bit more witch hazel if it seems too thick.
Then add your essential oils. Start with six drops each and then add more of one or the other until you reach a scent combination/intensity you like.
Stir again and pour into your recycled pump bottle.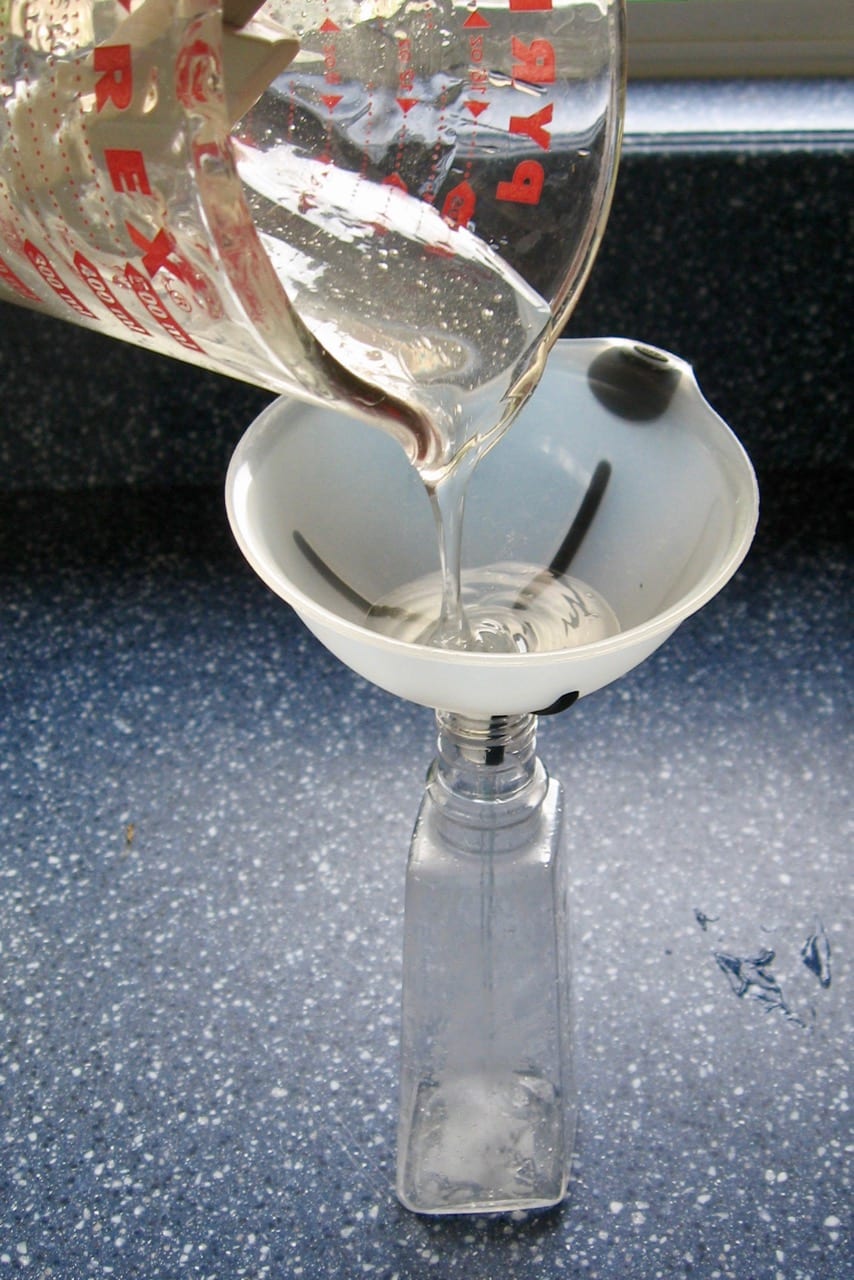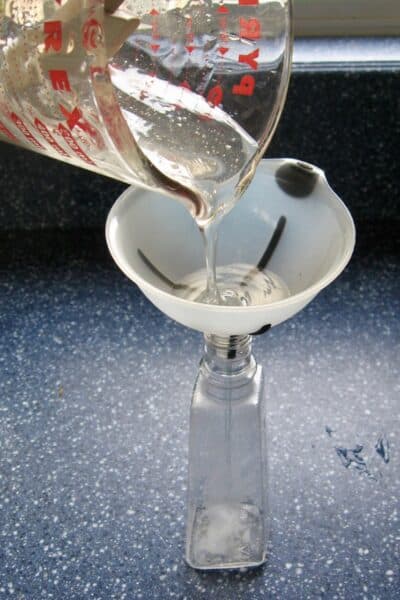 You don't need too much--a dime-sized blob is enough. The aloe vera gel will moisturize your hands, and the witch hazel and essential oils will help fight germs.
---
---
Free! Get my Natural
Cleaners Guide!
Join my weekly newsletter and get a Natural Cleaners Guide.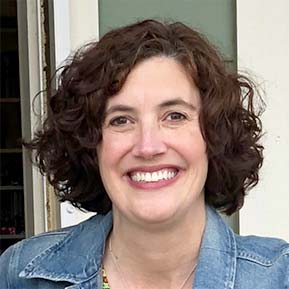 Hey, I'm Pam! I created Brown Thumb Mama to share my homesteading journey and help you live a greener life. Ready to learn more? Check out my Free Resource Guides, or my Shop to learn more.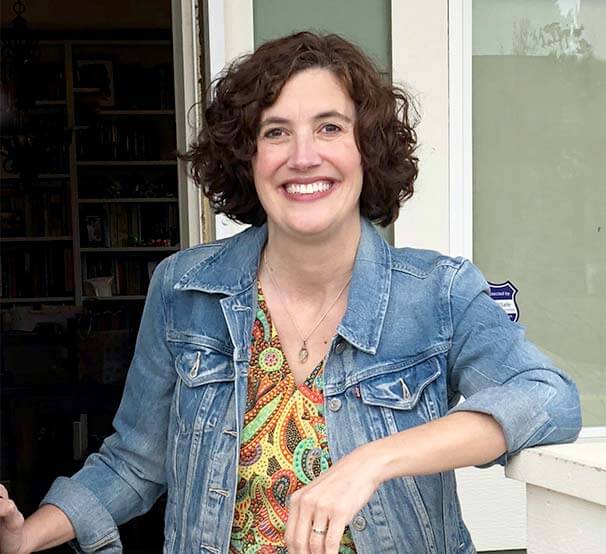 Hi, I'm Pam!
I created Brown Thumb Mama to share my natural living journey and help you live a greener life. Thanks for being here! Learn more about me.