This planting guide for Zone 9 has 10 vegetables you can plant in July for a huge harvest this fall. Includes recommended varieties and growing tips.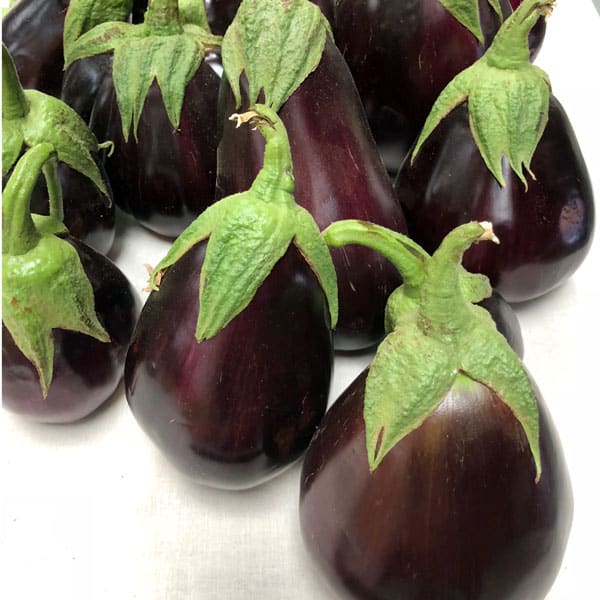 Ahhh, July…everyone else is basking in the sun, swimming and eating homemade fudgesicles, and us gardeners are worried about mulch and aphids.
You might think that it's too hot to plant vegetables in July, but that's not the case! In most parts of the country, there are heat-tolerant vegetables that will happily grow in your garden.
Not sure what to buy or plant this month? I can help. You need a vegetable planting schedule that's customized for your area and climate. Click the image to get one for your garden.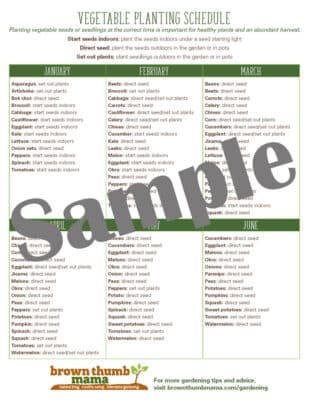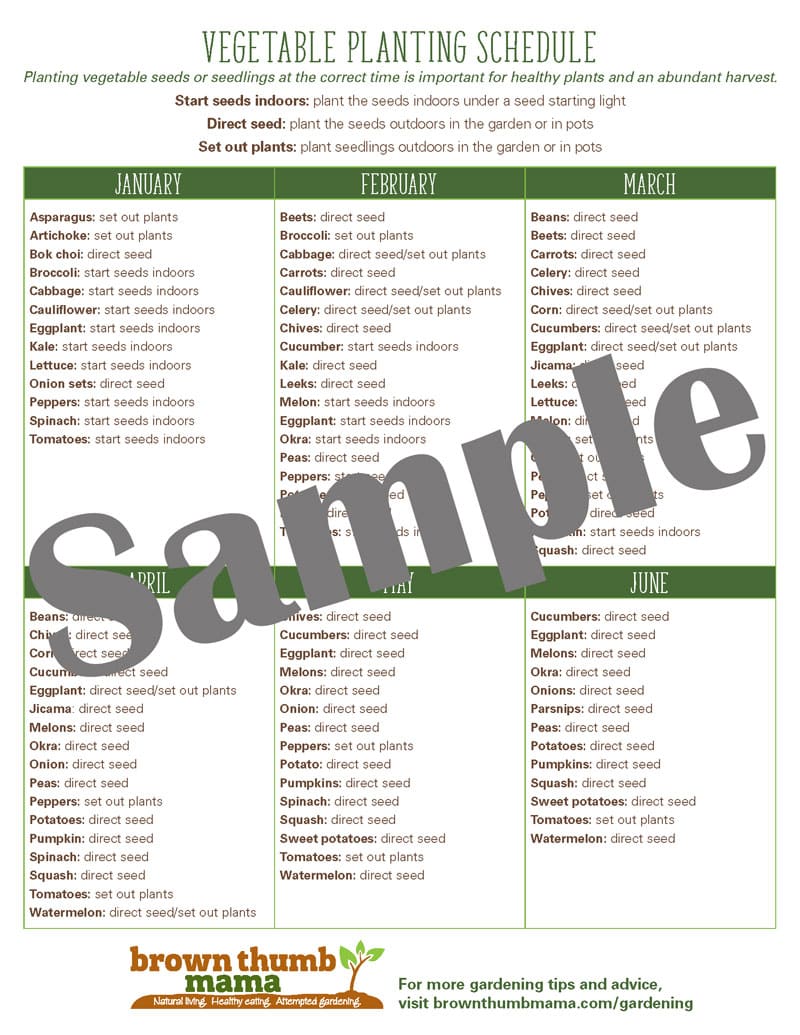 Here in Zone 9 we have a long planting season, but it gets ridiculously hot in summer. For July planting, we want vegetables that mature quickly—90 days or less to maturity is good to shoot for.
Not sure what planting zone you're in? This interactive map will tell you.
10 Vegetables to Plant in July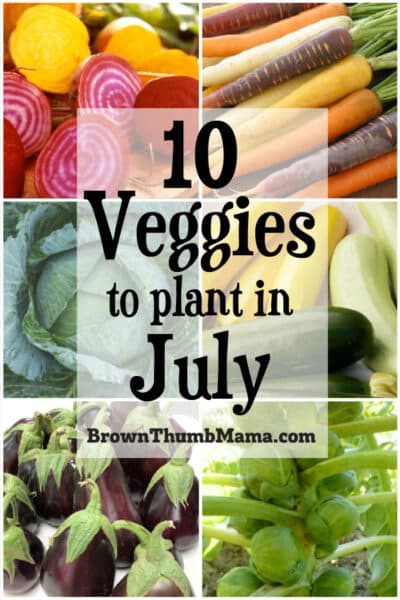 Eggplant
Eggplant likes it HOT, so July is a great time to grow them. If there are seedlings available at your local garden center, use those to get a jump start.
If you're growing from seed, expect to harvest in October. Black Beauty is a popular variety, making glossy, deep purple fruit.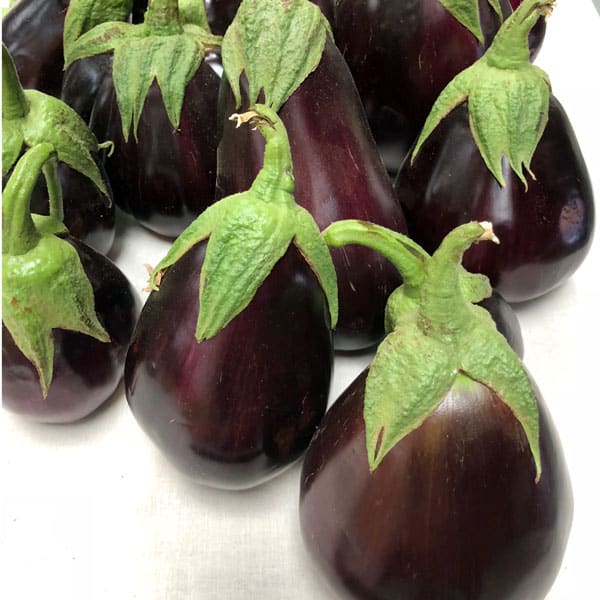 Zucchini/Summer Squash
Zucchini grow fast and are quite prolific, as evidenced by the unofficial holiday called "Sneak Some Zucchini on Your Neighbor's Porch" Day. 😉
You can start zucchini from seed in July and start harvesting them in September. I like this Jade, Gold, & Emerald Tricolor Zucchini Mix from Renee's Garden because you get three different varieties in one seed packet.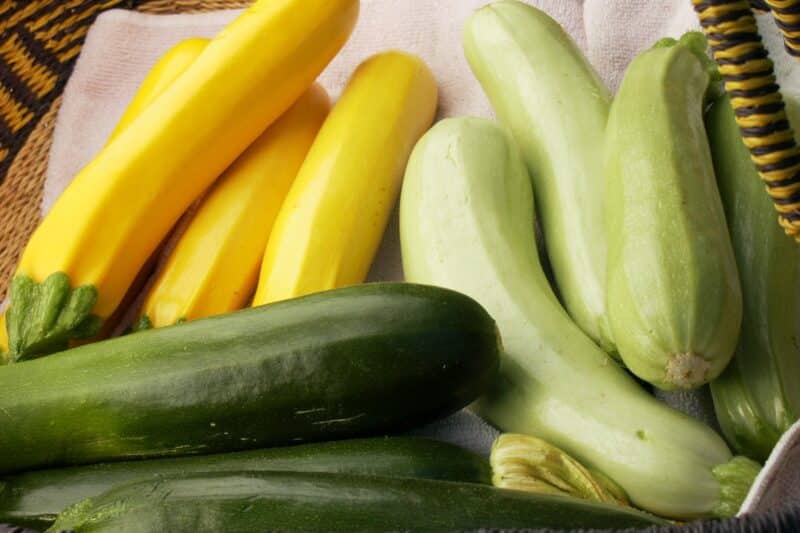 Brussels Sprouts
If you haven't grown brussels sprouts before, you are in for a treat. These "baby cabbages" grow on a single stalk like a tiny palm tree. Don't worry if you get a cold snap before you harvest—a light frost actually improves their flavor.
Long Island Improved is my brussels sprout of choice. (I bet my Mom never thought I would say that!)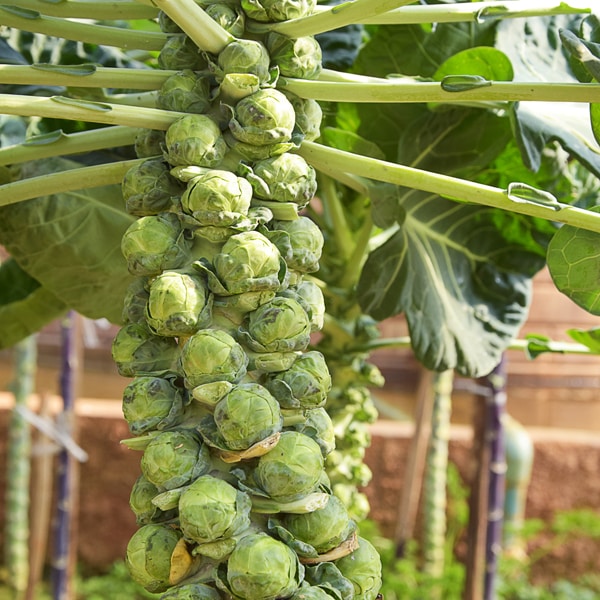 ---
---
Carrots
My goodness, who knew there are so many different kinds of carrots?!? Different colors, different shapes, and yes–slightly different flavors with each. Your kids will probably want to try several different kinds! Carrots like loose soil and consistent moisture, so be sure to water often in the July heat. We like Harlequin Mix Rainbow Carrots for fun colors and Round Baby Romeo for their cute shape.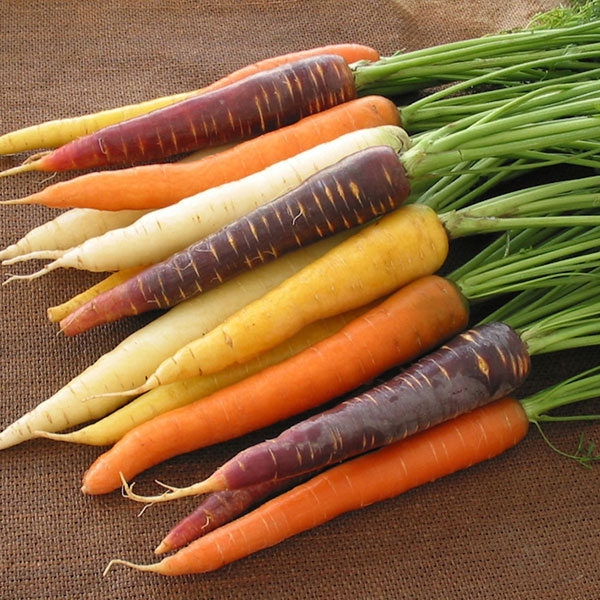 Okra
Okra is another vegetable that likes hot weather. It's tough to start them from seed (they only have a 50% germination rate), so get seedlings from the garden center if you can.
Clemson Spineless is a good variety. It's called "spineless" because okra plants have tiny hairs (spines) all over them that can cause an allergic reaction. You may want to wear gloves when harvesting them in September.
Beets
Fresh beets are nothing like those awful canned things we had as kids. Jewel Toned Blend from Renee's Garden has Red Sangria Beets, Golden Beets with bright yellow flesh, and Striped Chioggia Beets with interior rings of bright pink and white.
Plant in July and harvest in September, when roots are between 1-3 inches in diameter.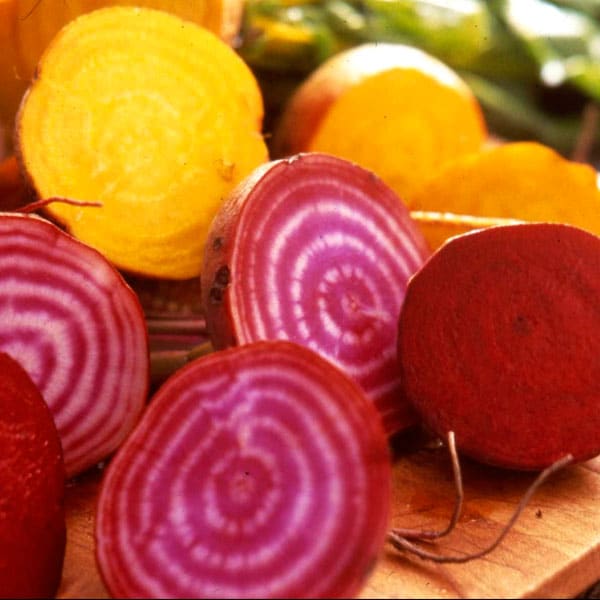 Parsnips
Parsnips are persnickety…they're hard to start from seed, but can't handle being transplanted. This is why you don't see parsnip seedlings at the garden center. Also, the seeds don't keep from year to year, so you need to buy new seeds each year.
The reward for all this coddling is sweet, tender parsnips. Roast them in the oven and you'll see why I go to all the trouble to grow them. I like All American because they are ready to harvest faster than other varieties (about 100 days).
Cauliflower, Broccoli, Cabbage
These three are listed together because they have such similar growing requirements (they are cousins, after all). I don't have a lot of luck starting broccoli, cauliflower, or cabbage from seed, so starts from the garden center are the way to go. It would be perfect if the garden center had a 6-pack with two of each plant! I'll have to ask them about that…
If you want to try your hand at growing from seed, I like Baby Pixie Cabbage, Broccoli Di Cicco, and Amazing Taste Cauliflower. Be sure to keep these seedlings covered so the cabbage worms don't eat your harvest–here's a nifty garden hack to help with that.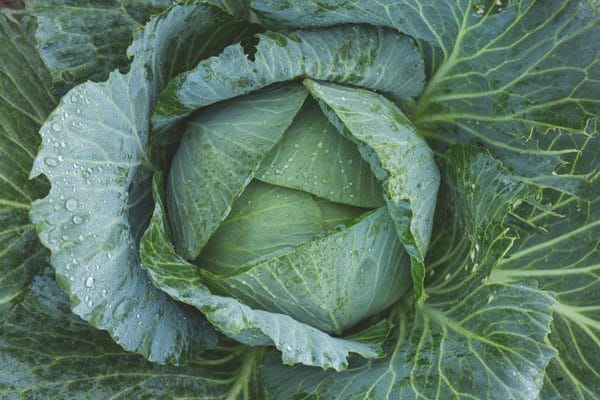 Bonus! Cover Crop
Growing a vegetable garden will deplete the nutrients and minerals in the soil. Growing a cover crop (beneficial but expendable plants) will help nourish the soil for a better growing season next year. Here's more information about how to amend your garden soil with a cover crop.
More of What to Plant This Month