This post may include affiliate links.
If you make a purchase, I'll earn a small fee at no extra cost to you.
You can start a vegetable garden in July! Plant these 9 vegetables in July for a huge harvest this fall. Includes recommended varieties, planting tips, and recipes.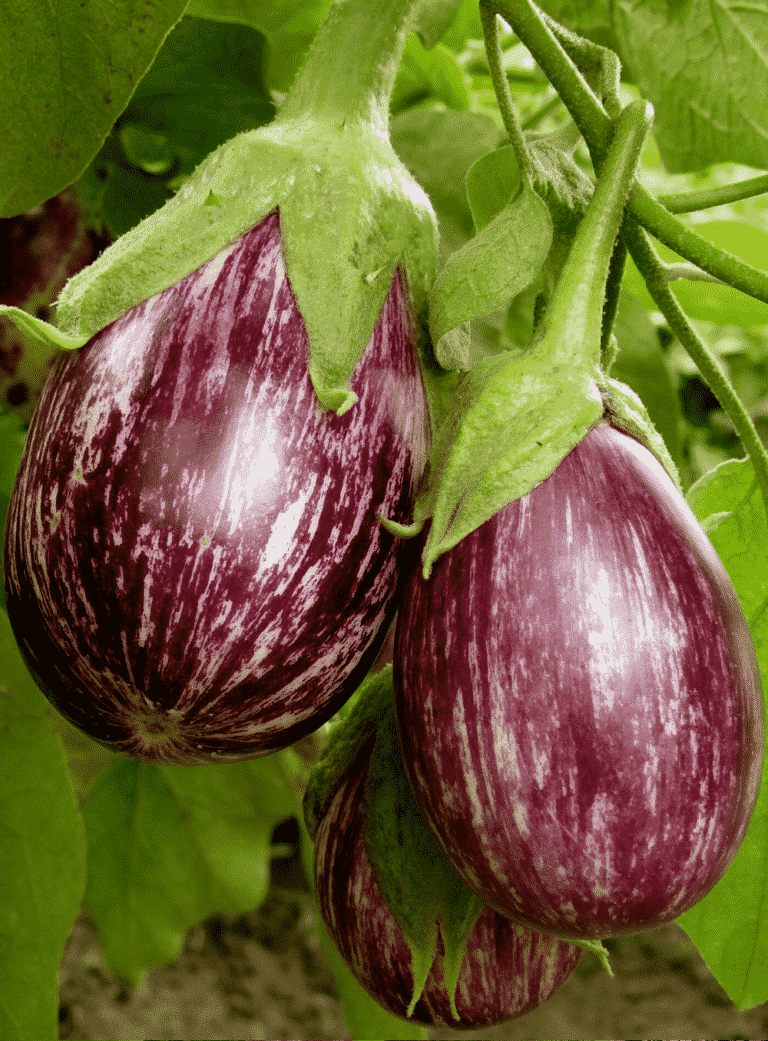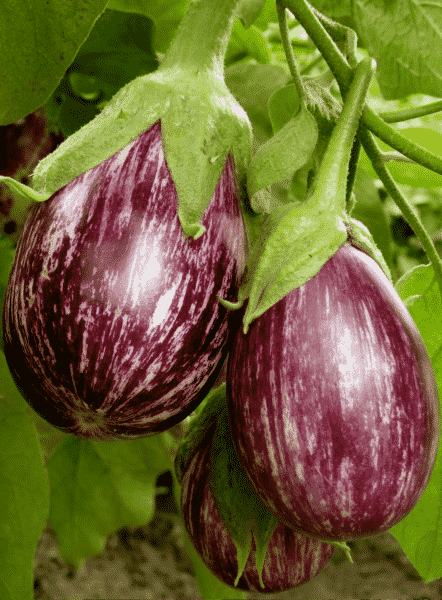 Ahhh, July…everyone else is basking in the sun, swimming and eating homemade fudgesicles, and us gardeners are worried about protecting the soil with mulch and getting rid of aphids.
You might think that it's too hot to plant vegetables in July, but that's not the case! In most parts of the country, there are heat-tolerant vegetables that will happily grow in your garden. Not sure what planting zone you're in? This interactive map will tell you.
Are you a brand new gardener? Not sure what to plant or when to plant it? I can help.
You'll find lots of great information in my new book, The First-Time Gardener: Container Food Gardening.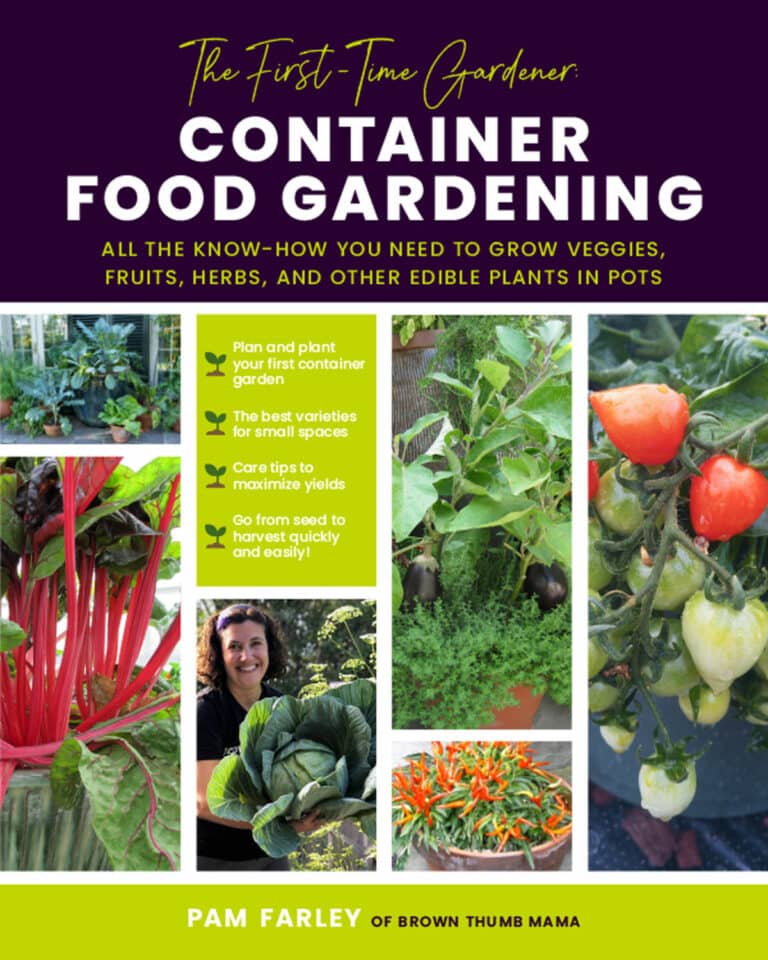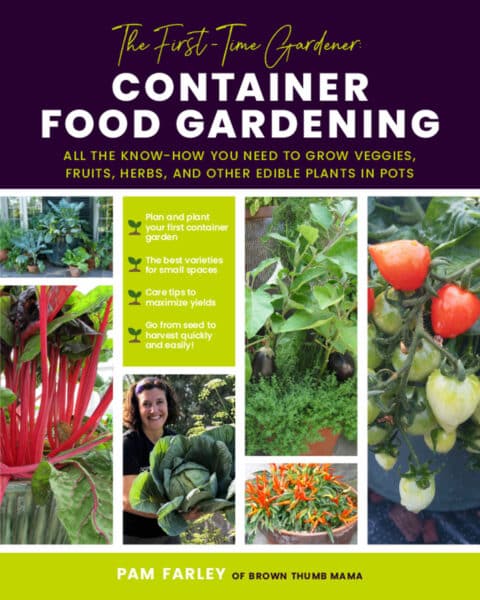 Here in Zone 9 we have a long planting season, but it gets ridiculously hot in summer. For July planting, you want vegetables that mature quickly—90 days or less to maturity is good to shoot for.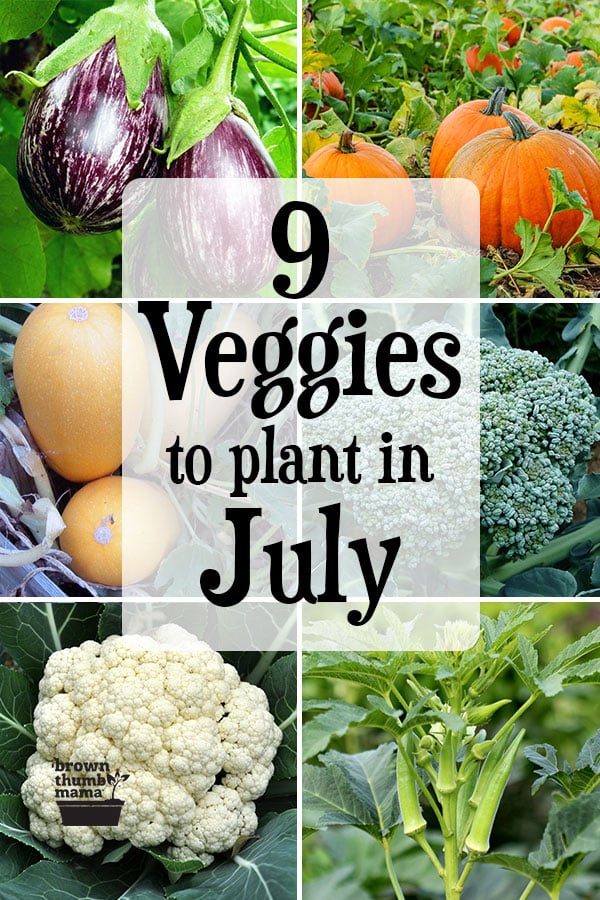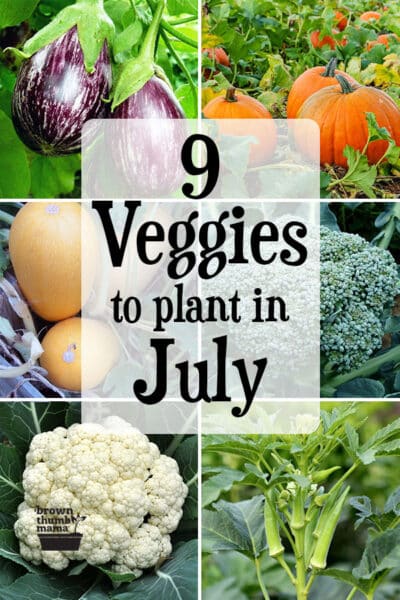 9 Vegetables to Plant in July
Want to know what to plant every month?
Knowing which vegetables to plant in each growing season ensures your plants will thrive and give you a great harvest. Check out my Vegetable Garden Planting Schedules so you know exactly what to plant each month of the year.