Brrr! It's cold outside, but these veggies are up to the task. Plant these 10 vegetables in February and you'll enjoy fresh food from your garden in no time!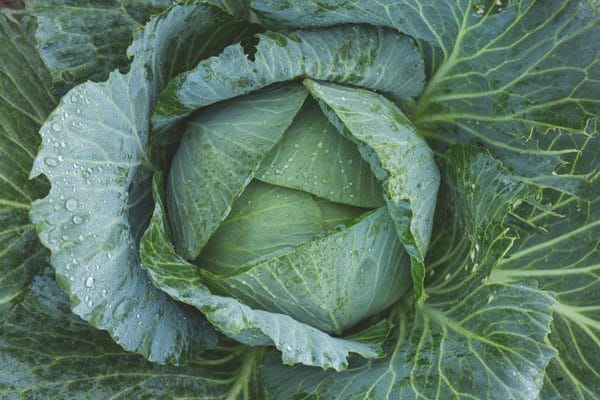 For most of us gardeners, January is spent looking through seed catalogs and planning out the majestic garden you're going to enjoy in the spring. By February, though, your seeds have arrived and you're itching to get them in the soil…am I right?
If you're new to gardening, or not sure what to buy or plant this month–I can help. You need a vegetable planting schedule that's customized for your area and climate. Click the image to get one for your garden.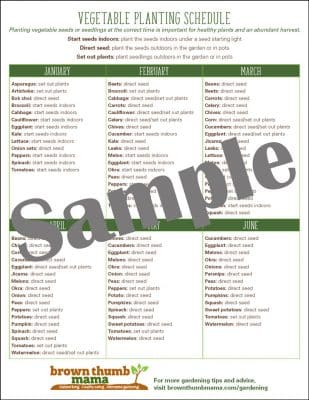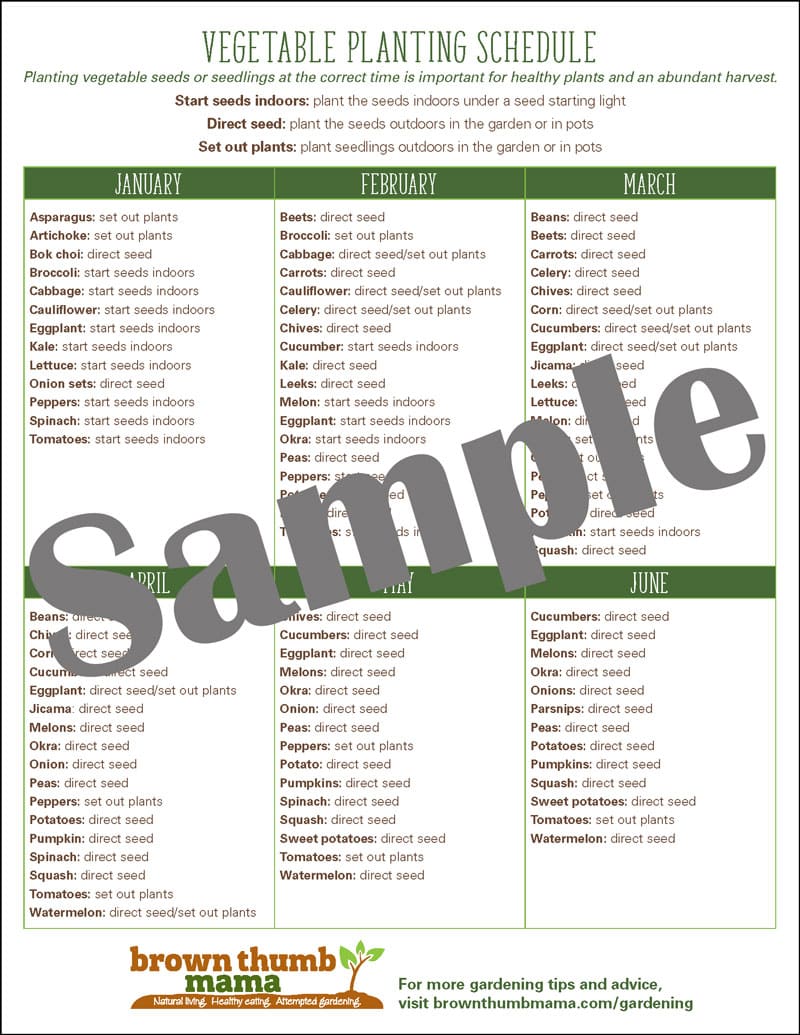 Here are 10 tasty vegetables that gardeners in Zone 9 can plant in February. Let's get gardening!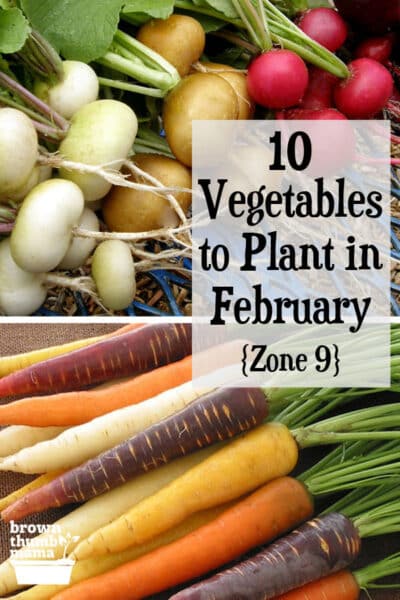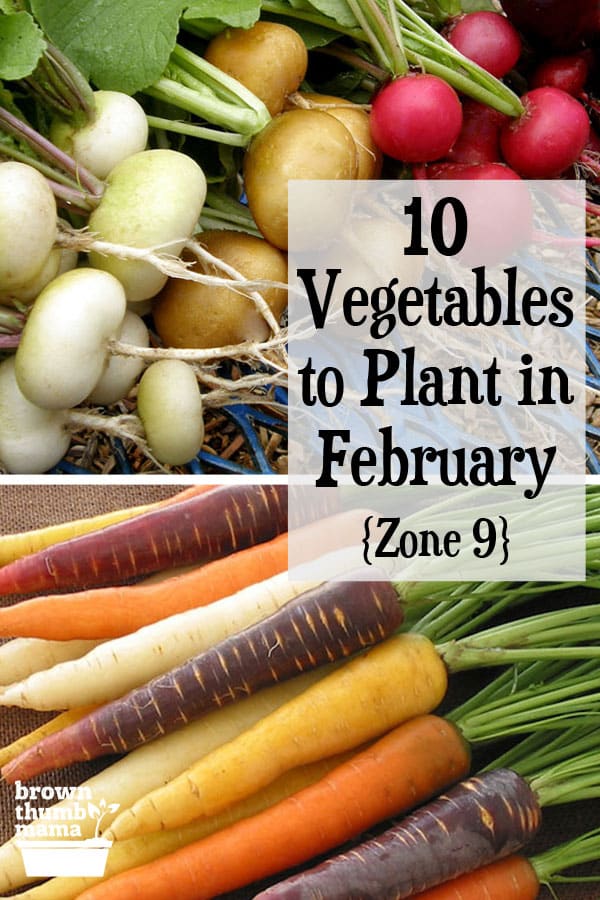 10 Vegetables to Plant in February {Zone 9}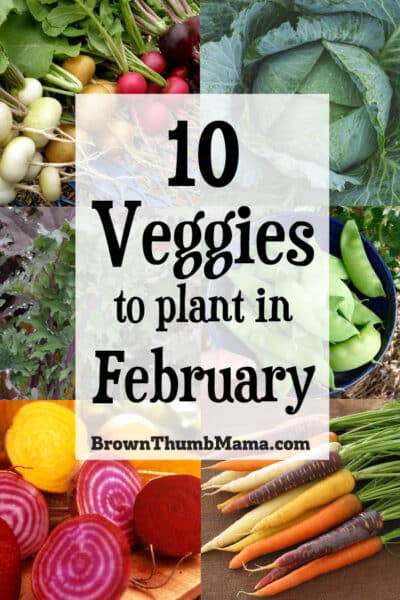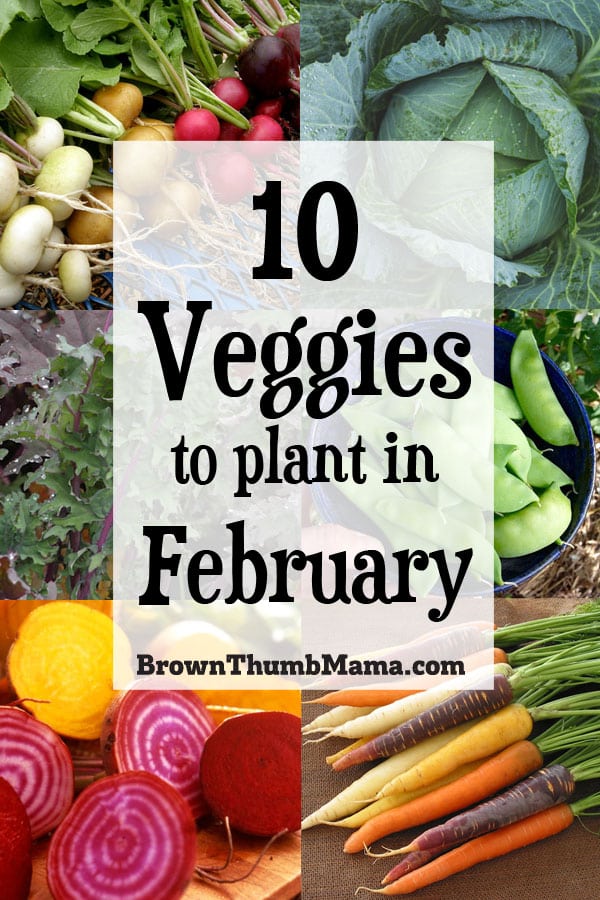 More of What to Plant This Month