This post may include affiliate links.
If you make a purchase, I'll earn a small fee at no extra cost to you.
Here are essential oil gift ideas for everyone in your life. Gifts for neighbors, fitness fanatics, friends who love to entertain, even insomniacs–these essential oil gifts are perfect for every person and every budget.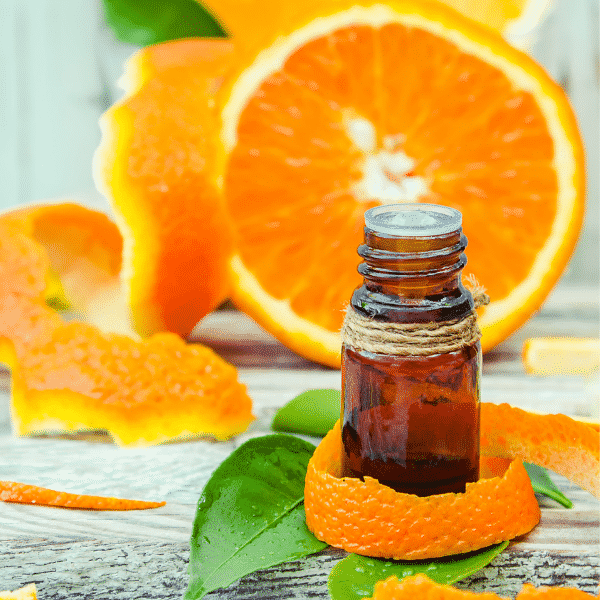 It's no secret that I'm crazy about essential oils. They've changed our family's health and enabled me to work from home with my kids. I love sharing oils with others and helping them solve a problem or overcome a health concern.
Here are some fantastic essential oil gift ideas for everyone on your list. There's something here for every person and every budget. Here we go!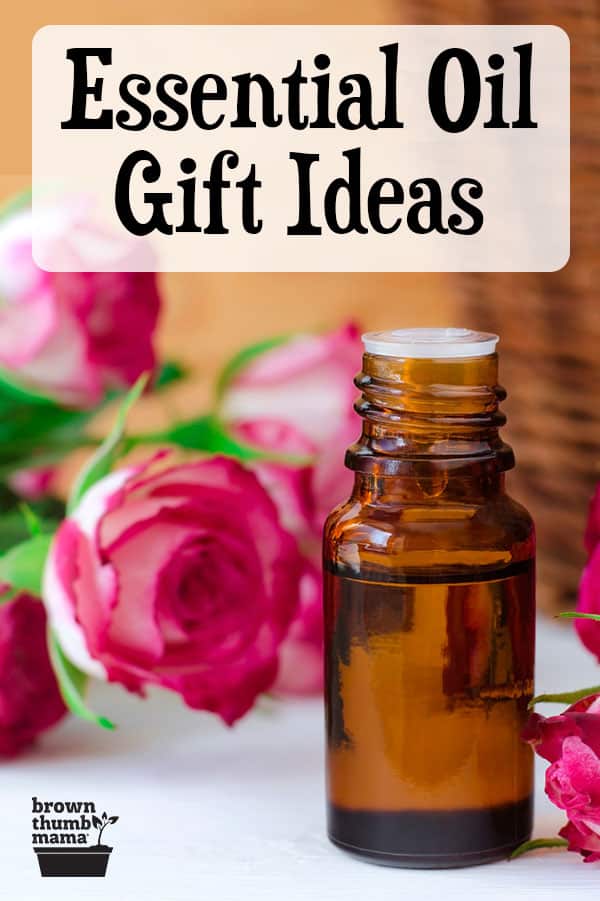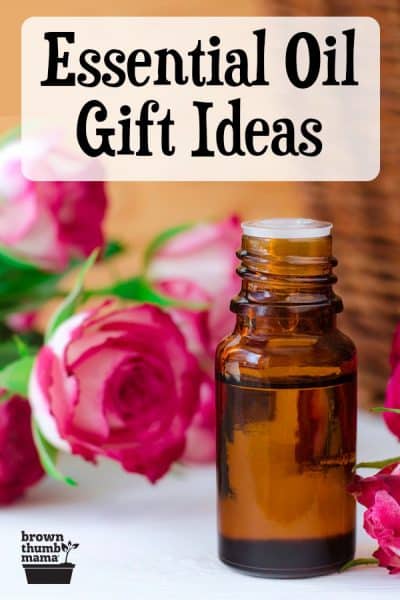 Essential Oil Gifts for Everyone on Your List
For Your Co-Workers
Co-workers… the people you spend every day with! We used to do Secret Santa in the office, and it can be pretty tricky to figure out what to get for certain people. Here are some gift ideas that are great for everyone.
Aromatherapy Bracelet: these handmade gemstone and diffuser bracelets (and other jewelry creations) are great for guys or ladies.
Headache blend: this oil blend comes in a roller-top bottle and can be stashed in your pocket or at your desk.
USB diffuser: This mini diffuser plugs into your car or computer with a USB cable. You can use it with any of the combinations in my book of essential oil diffuser recipes.
For The Friend Who Loves to Entertain
While I love to have friends over, nobody would call me an "entertainer." Our get-togethers are more likely to be a potluck than a fancy dinner. If you have a friend who loves to have cocktail parties, dinner parties, or maybe you know a young adult who's just starting out on their own—this is a perfect gift for them.
Holiday Joy essential oil blend: this blend that's only available in November/December combines Wild Orange, Cinnamon, Nutmeg, and Clove with the fresh and airy scent of Siberian and Douglas Fir. You can diffuse it in your…
Essential oil diffuser: there are lots of diffusers to choose from, and different types are better for different uses. Here's my review of the top 20 diffusers from this year.
For The Fitness Enthusiast
Just like with entertaining, fitness is not my strong point. However, I have lots of ideas here from my friends who run, lift weights, and so forth.
Deep Blue Rub: Hubby's favorite product, Deep Blue Rub provides a comforting sensation that is both cooling and warm on sore muscles and joints. It's popular with runners, massage therapists, and physical therapists.
Breathe Ease: Breathe Ease blend promotes clear airways and easy breathing. They can rub it on their palms, then cup hands and inhale; or use it with a nasal inhaler.
Therapeutic bath salts: bath salts with essential oils are perfect for soothing sore muscles after a workout. They can use bath salts in the tub or just for a foot soak.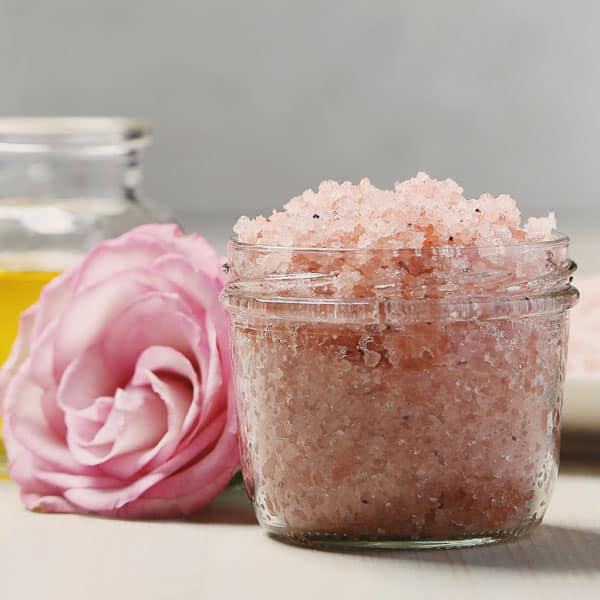 Essential Oil Gifts For Her
Of course, just about anything we're talking about here would be perfect for that special lady on your list. Here are some of my absolute favorite choices, just for her:
Rose hand lotion: Rich and luxurious, this silky formula contains natural moisturizers and humectants that leave hands soft, supple, and nourished. Known for its skin-beneficial properties, Rose essential oil enhances this lotion with the authentic and uplifting aroma of rose petals.
Homemade lip balm: lip balm is so easy to make, and you can customize the flavor with the oils of your choice. I love to make lip balm with Sweet Orange essential oil.
Lemon sugar scrub: this fragrant, homemade sugar scrub gently exfoliates while it moisturizes your skin. It's all natural and costs pennies to make with pantry ingredients and Lemon essential oil.
Essential Oil Gift Ideas For Him
Why, oh why, are guys so hard to shop for? My Dad could never seem to think of anything he wanted at Christmas time. Good news! You don't have to get Dad a tie or a Mr. Rogers sweater. Here are gifts that all the guys will love.
Poo Pourri toilet spray: Guys will think it's hilarious (at least my guys did), and it's so easy to make. Giving homemade Poo Pourri is a public service, really.
DIY Insect Repellant: This is an amazing, natural bug repellant. It contains powerful essential oils and other plant oils known to provide outdoor protection in a natural, safe way.
Deep Blue Rub: Once again, Hubby's favorite doTERRA product. If you know someone who is lifting, sawing, building, fixing, and ends up hurting…Deep Blue Rub to the rescue! It provides a comforting sensation that is both cooling and warm
For The Insomniac
It's OK if this gift is actually for you…I won't tell anyone. You don't have to suffer from poor sleep!
Night's Rest hand/body creme: this luxurious creme contains botanicals and essential oils designed to soothe the body and mind. Rub it on your shoulders or feet for a relaxing bedtime ritual.
Linen spray: mix a bit of Tranquility essential oil blend with water and lightly spritz your pillows or sheets before bed. Or you can put it in your…
Diffuser: when you're sleeping, you need a diffuser that's quiet and runs all night. This is my choice for a bedroom diffuser.
For Your Neighbors
Am I the only one who thinks neighbor gifts can be tricky? Our neighborhood is full of all kinds of people of different faiths, but we always like to give gifts this time of year to thank them for being good neighbors.
Here are a few ideas that aren't related to a specific holiday. Depending on your neighbors' interests, many of the other gift ideas will apply as well.
DIY air freshener spray: you could make a Christmas room spray with cinnamon, clove, and white fir oils, or mix a few citrus oils to make your own blend. Any of the combinations in my diffuser recipe book can be used to make room sprays, too.
Homemade soap: it's so easy to make homemade soap when you use melt-and-pour soap base. Add a few drops of your favorite oil and you have a unique and useful gift.
Homemade peppermint patties: Yep, you can make peppermint patties with peppermint essential oil! Get the recipe here.
For The Teacher
There are quite a few male teachers at our school, so I've chosen gifts that will be great for men or women. I know from experience that all of these are welcomed gifts.
On Guard beadlets: Providing a convenient way to obtain the immune-boosting benefits of OnGuard, these tiny beadlets are perfect for keeping your immune system strong when all the students are coughing and sneezing.
Sanitizer spray: mix a few drops of OnGuard immune-boosting blend with water and spray on desks, tables, doorknobs/light switches to clean and sanitize.
Citrus Bliss hand lotion: Yummiest lotion ever—Citrus Bliss is a combination of citrus and vanilla that smells like a Creamsicle. It's a light and silky lotion that leaves hands feeling soft and smooth while awakening the senses with the uplifting scent of the Citrus Bliss essential oil blend.
Headache blend: It hardly seems possible that a classroom full of children could cause headaches…right?!? This oil blend comes in a roller-top bottle and can be stashed in their pocket or at their desk.
For The Traveler
Do you know someone who travels a lot for work? Or maybe your entire family is traveling this month. Travel can be hard on our bodies in many ways, and this combo will come in handy on long or short trips.
On Guard softgels: these combine the proprietary On Guard immune boosting blend with Black Pepper, Oregano, and Melissa essential oils for additional immune support. On Guard softgels are a great way to strengthen and maintain healthy immune function when traveling.
DigestZen softgels: overeating happens during the holidays–and continually dining out when traveling can really upset your stomach. DigestZen softgels contain a unique combination of Ginger, Peppermint, Caraway, Anise, Coriander, Tarragon, and Fennel to aid in digestion and ease mild or occasional stomach discomfort in a soothing, natural way.
Deep Blue Rub: because sleeping on Grandma's couch is fun when you're 10, but not when you're 30. Deep Blue Rub is both cooling and warm on sore muscles and joints.
For Your Fellow Essential Oil Fans
Despite what people say, we aren't THAT hard to shop for. There are lots of fun and unique oil accessories that the essential oil lover in your life will enjoy.
Essential oil keychain case: conveniently allows for easy access to your favorite oils on-the-go. I have two in my purse, so I'm ready for anything. This one comes with empty bottles and droppers, so they're easy to fill.
Aromatherapy necklace: stylish and purposeful, you can enjoy the aroma of your favorite oil all day long.
Stone essential oil display: these are so eye-catching and unique—they come in grey marble, gorgeous rustic brown, or luminous diamond black. This is a great way to display oils that you use all the time.
My book! "Essential Oil Diffuser Recipes: 100+ of the best aromatherapy blends for home, health, and family" is available in paperback or on Kindle. In this collection of more than 100 diffuser recipes, you'll find combinations for mental clarity, relaxation and sleep, immune support, stress relief, mood boosting, romance, and much more.