Your Crazy Simple Guide to DIY Natural Cleaning
This post may include affiliate links.
If you make a purchase, I'll earn a small fee at no extra cost to you.
Are you ready to switch over to natural cleaning but don't know where to start? It doesn't have to be complicated! You can start DIY cleaning right away with just a few inexpensive ingredients.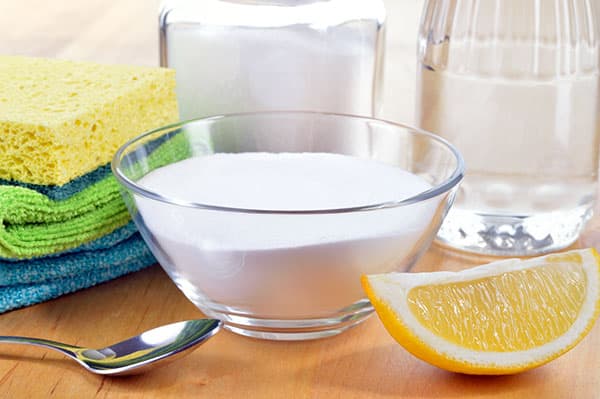 Why Make the Switch to DIY Natural Cleaning?
Switching to natural cleaning methods just makes sense. There are tons of benefits and no downsides!
Safety is #1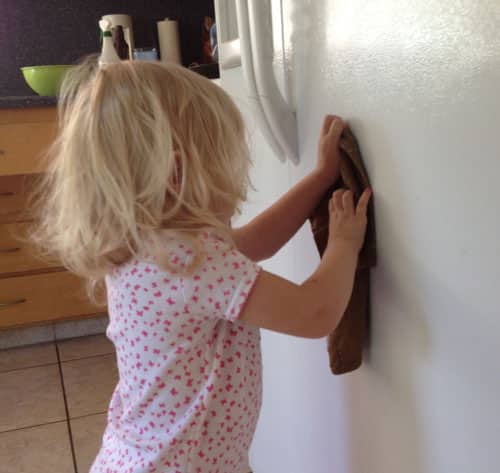 Common household cleaners are not kid-friendly (or pet-friendly!). Store bought cleaners like bleach, ammonia, drain cleaners, toilet cleaners and more are the cause of thousands of household emergencies each year.
These are strong chemicals that can cause irritation, burns, and poisoning. You home is simply safer without them.
Cleaner Air
The biggest thing I noticed when I made the switch to natural cleaning was improved air quality. The harsh cleaners with artificial fragrances irritated my airways and gave me headaches!
These symptoms cleared up the moment I switched to making my own DIY cleaning recipes. If you have asthma or allergies, natural cleaning is even more important.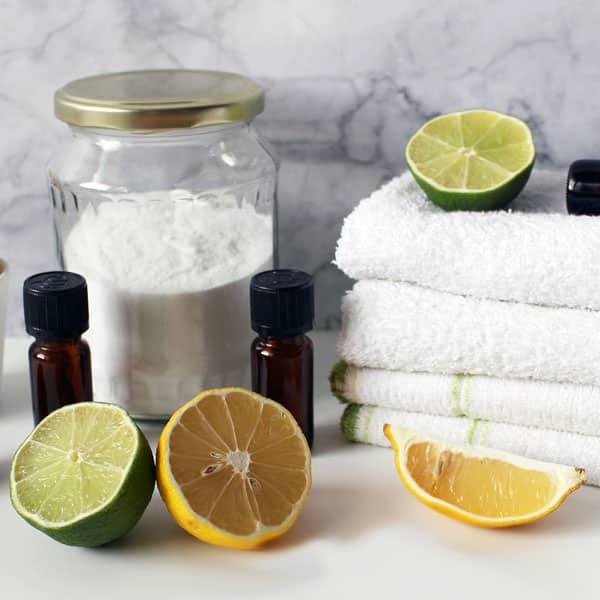 Save Money!
Nothing makes me happier than budget-friendly ways to stay healthy. Basic natural cleaning ingredients are easy to find and much cheaper than buying pre-packaged products. When you switch to DIY cleaning products, you'll save money while making your home a safer place.
Fewer Products
Did you know you that don't actually need a different cleaner for every surface in your house? Seriously! All those bottles equal wasted money and materials. All you really need are a few basic supplies and ingredients to clean every part of your home.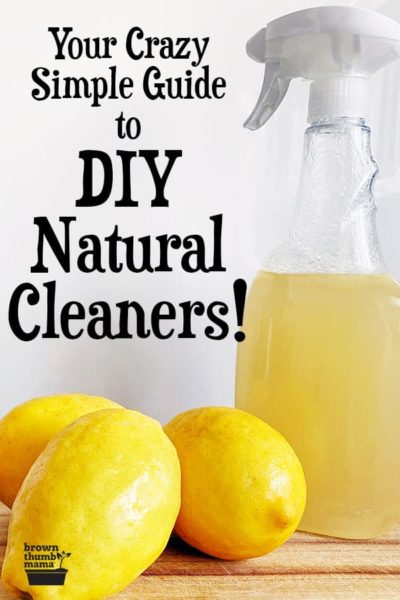 Want all of my tested and trusted natural cleaning recipes? Check out Natural Cleaning for Your Entire Home and you'll have everything you need in one handy ebook!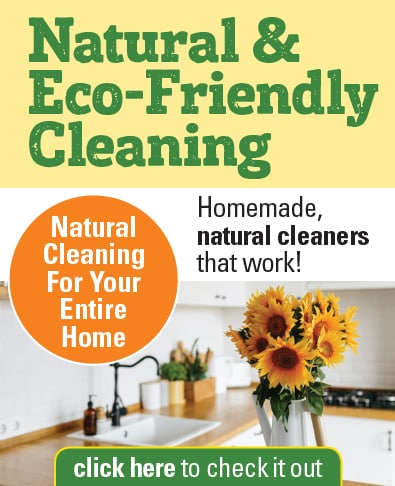 Basic DIY Cleaning Ingredients
So what ingredients do you need to get started with natural cleaning? Here's what you'll find most useful:
Baking Soda
For scouring and deodorizing, you can't beat baking soda. You can get a jumbo-sized box for just a few dollars!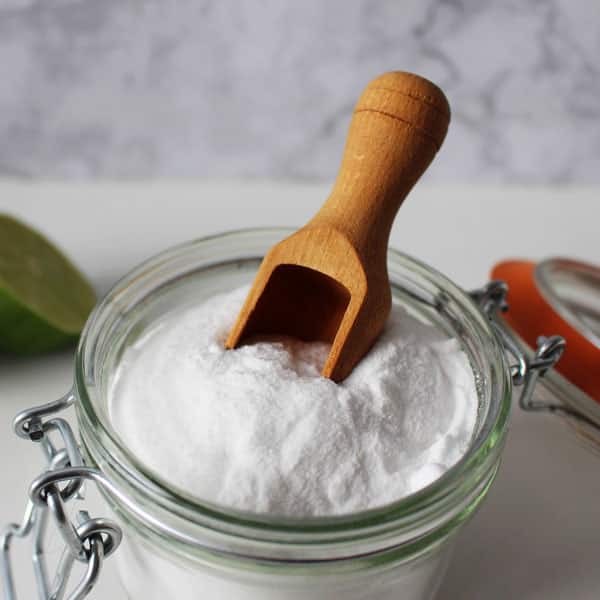 Baking soda is alkaline, so it also makes soap more effective. Baking soda + castile soap is the winning combo for scrubbing away dirt and grime.
White Vinegar
A gallon of white vinegar is inexpensive, will last for ages, and is useful in so many areas of the home. It cuts through tough buildup from hard water and soap scum because it's acidic. Here are just a few ways to use white vinegar for natural cleaning:
Clean your coffee maker by running a cycle of white vinegar through it. Then wipe all surfaces (including the carafe) and run a cycle of plain water to rinse.
Soak faucets and shower heads in vinegar to remove buildup.
Use a cup of vinegar in your laundry rinse cycle to remove soap buildup from clothes. This also keeps your HE machine from getting smelly!
Run a cup of vinegar through a dishwasher cycle to keep it clean and odor-free.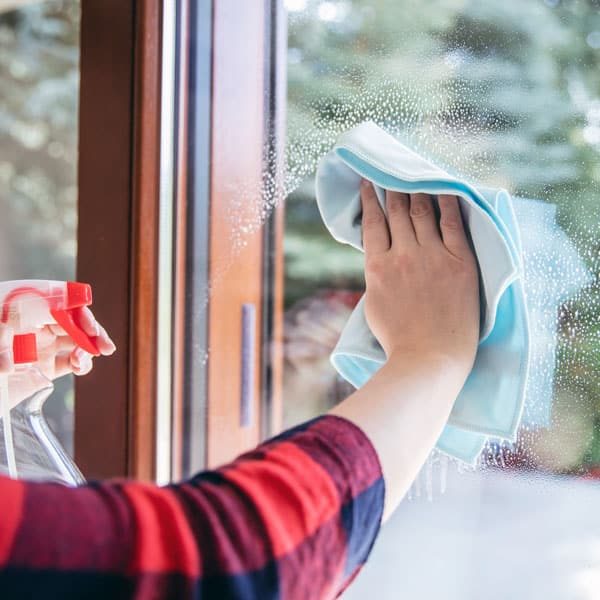 Here are some of my favorite vinegar cleaning recipes:
Note: because it's acidic, don't use vinegar on porous surfaces like granite or marble.
Castile Soap
Castile soap is highly effective for breaking down dirt, grime, and grease. It's safe for kids and pets too.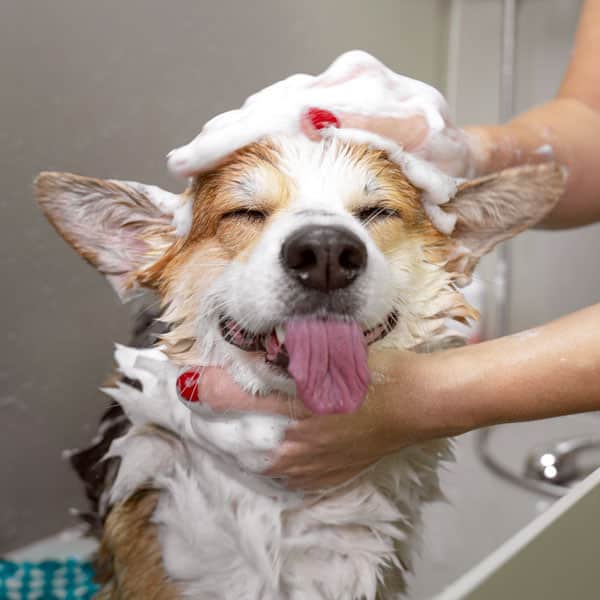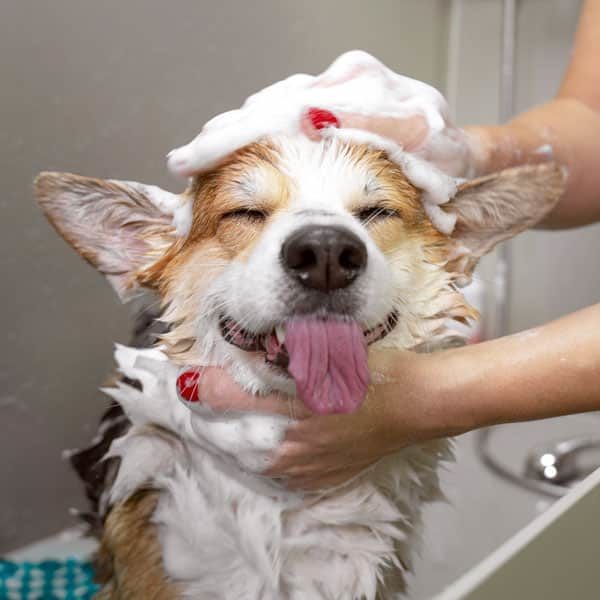 I love castile soap so much, I wrote an entire post on different ways to use it!
Essential Oils
Artificial fragrances are one of the main reasons I avoid store bought cleaners. Instead, I use essential oils to add scents to my cleaning recipes.
Essential oils like lemon and orange help bust through grease, grime, and sticky messes, and tea tree, and rosemary purify while eliminating odors. This inexpensive set of oils is the perfect way to get started.
Essential oils also add aromatherapy benefits to cleaners, which means you can reduce stress while you clean (who would have thought?!).
Learn how to make all-natural air freshener with essential oils.
Rubbing Alcohol
For glass, granite, and any other surface that needs to shine, you just need a little rubbing alcohol. Alcohol gives things that "squeaky clean" we all know and love without the toxic fumes of ammonia and other harsh cleaners. It's also safe for porous surfaces like granite and marble.
Here are some of my favorite cleaning recipes that use rubbing alcohol: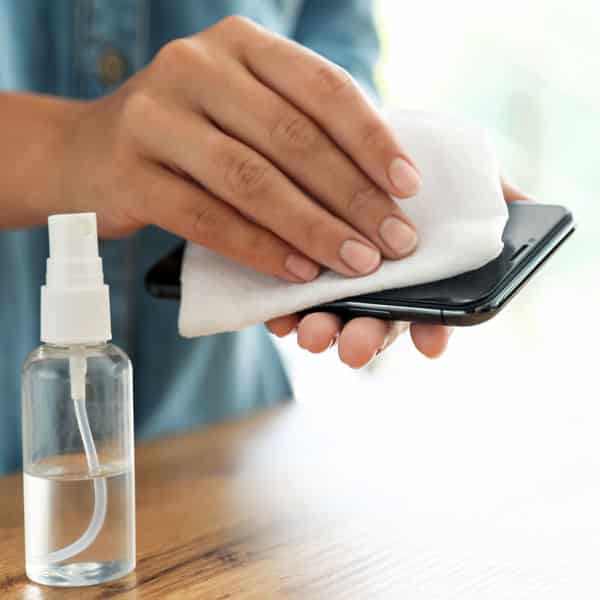 Basic Natural Cleaning Supplies
While natural cleaning ingredients are important, don't forget to use proper cleaning tools. When you have the right supplies on hand, it makes cleaning easier and more effective.
Here are a few natural cleaning tools I love: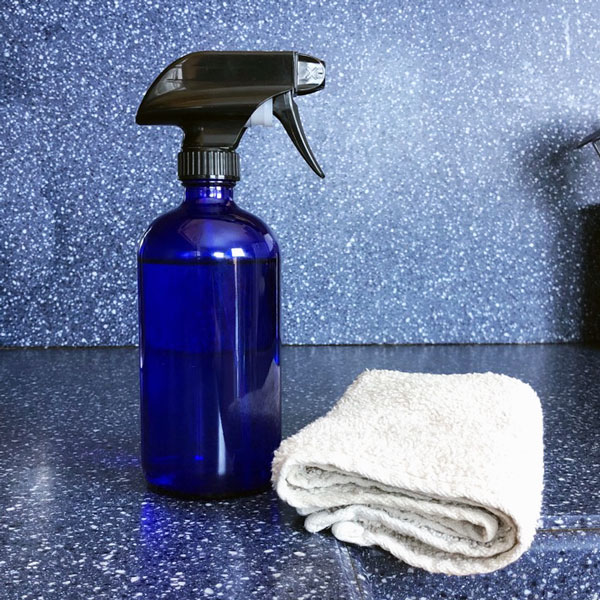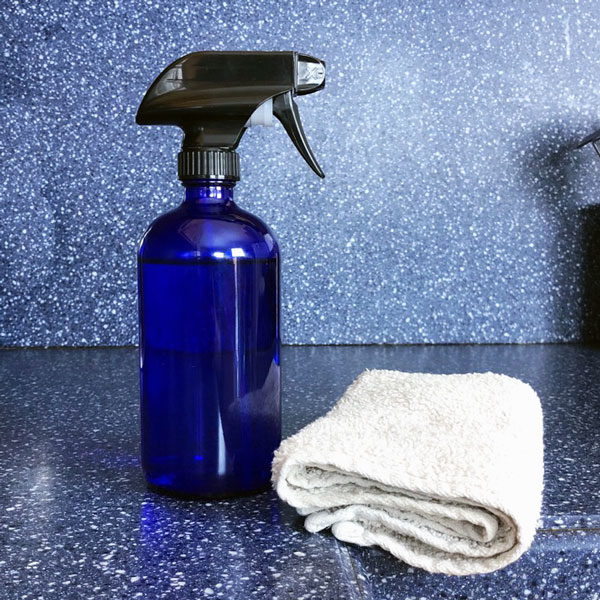 Have you made the switch to natural cleaning products? Do you have any questions? Share your thoughts in the comments below!
Detox Your Kitchen in 5 Days
Ensure your kitchen is safe for kids and pets with these easy tips.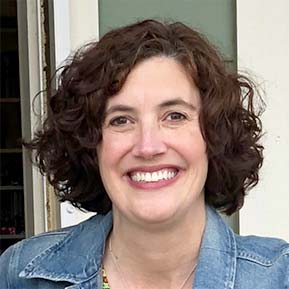 Hi, I'm Pam! I created Brown Thumb Mama to share my natural living journey, and help you live a greener life. Thanks for being here, and please check out the resources in my Natural Living Shop!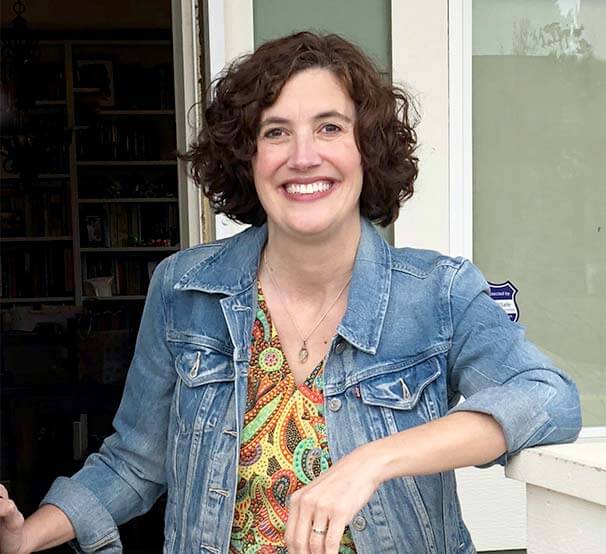 Hi, I'm Pam!
I created Brown Thumb Mama to share my natural living journey and help you live a greener life. Thanks for being here! Learn more about me.