Learn which vegetables to plant in October, plus the best varieties, planting tips, and recipes for your harvest. These 14 vegetables will grow and thrive through the fall and winter!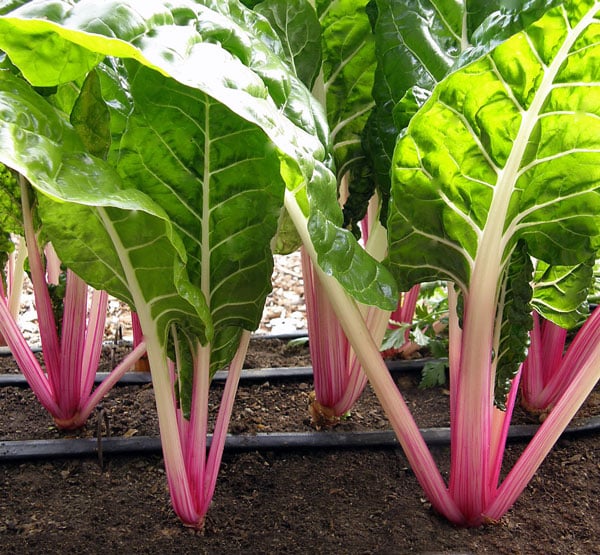 October is time for soup and sweaters, falling leaves and scarves. You might think that it's too cold to garden—but it's not! There are lots of tasty vegetables you can plant in October.
All of these vegetables can handle the cold weather just fine. And everyone will be impressed with your gardening skill when you're harvesting fresh veggies in the winter. 😉
Are you a brand new gardener? Not sure what to plant and how to plant it? I can help. Check out the Ultimate Beginning Gardener Bundle and you'll have a great garden in no time!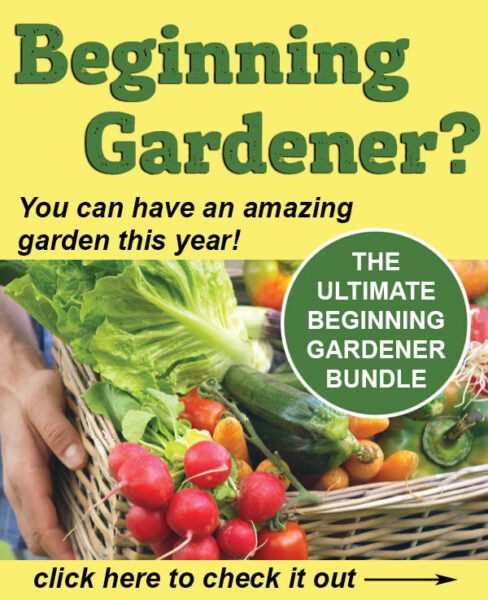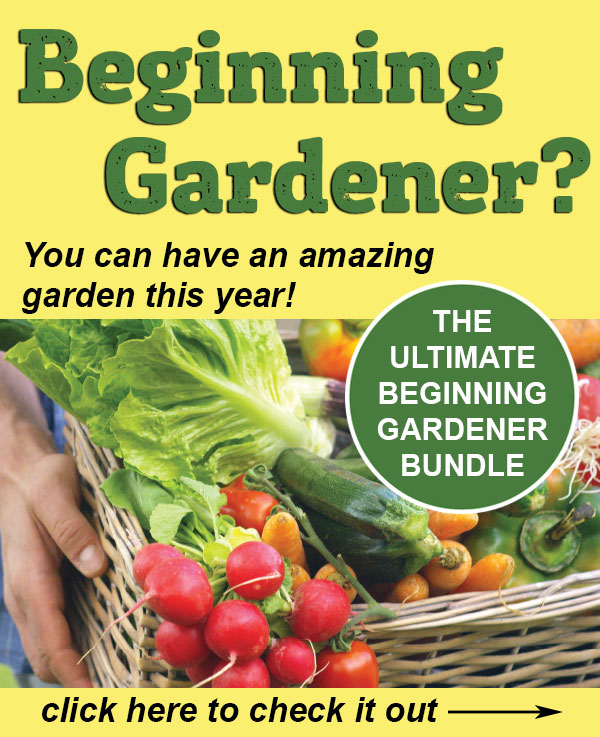 This planting guide for Zone 9 gives you fourteen vegetables you can plant in October for a great harvest this fall. Not sure what planting zone you're in? No problem. This interactive map will tell you. Let's go!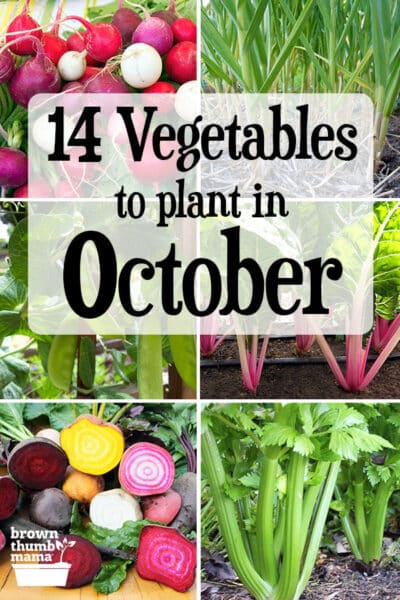 14 Vegetables to Plant in October
Want to know what to plant every month?
Grab a copy of the Ultimate Beginning Gardener Bundle, which has loads of gardening information plus a monthly planting schedule for every zone in the U.S.
More of What to Plant This Month