Gardening season is still going strong! These fifteen vegetables can handle the late-summer heat and will give you a tasty harvest this fall and winter. Includes recommended varieties and planting tips.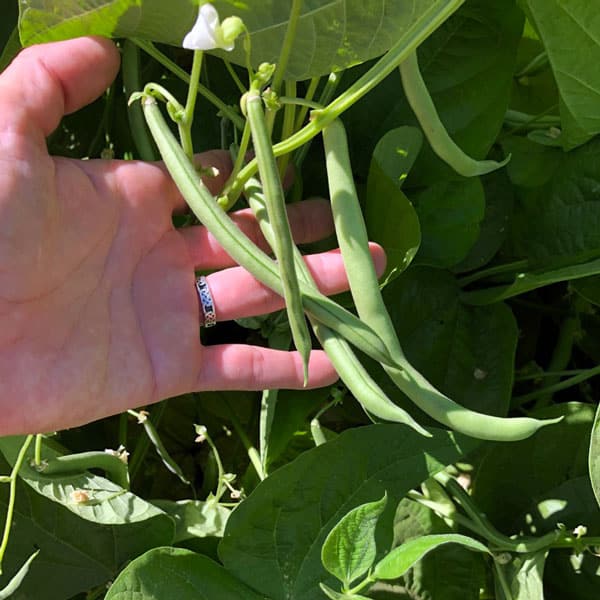 So many people give up on their garden once September rolls around. It's true that some of the more tender veggies can't take the heat, but there are many tasty vegetables you can plant in September.
Not sure what to buy or plant this month? I can help. You need a vegetable planting schedule that's customized for your area and climate. Click the image to get one for your garden.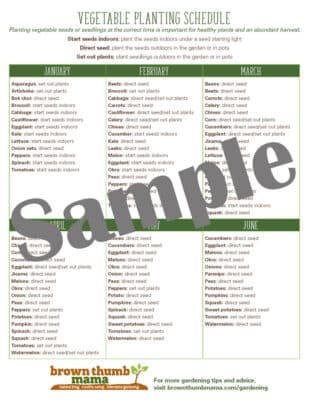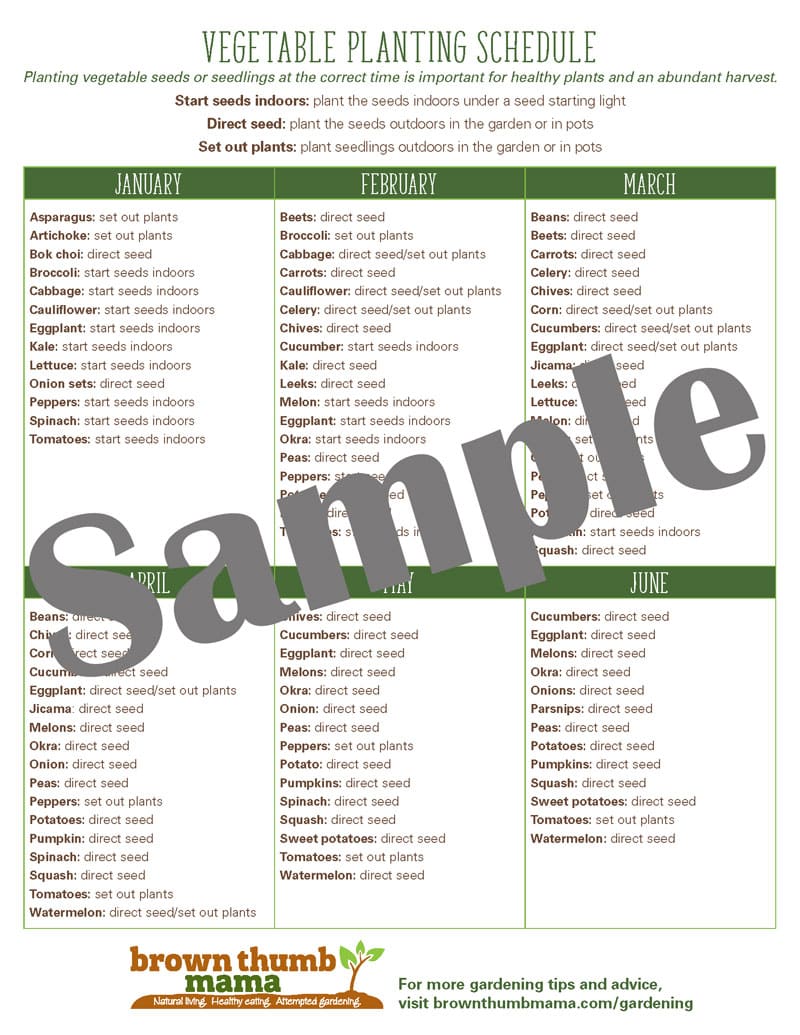 This planting guide for Zone 9 will give you fifteen (yes, 15!) vegetables you can plant in September for a great harvest this fall. Let's get started!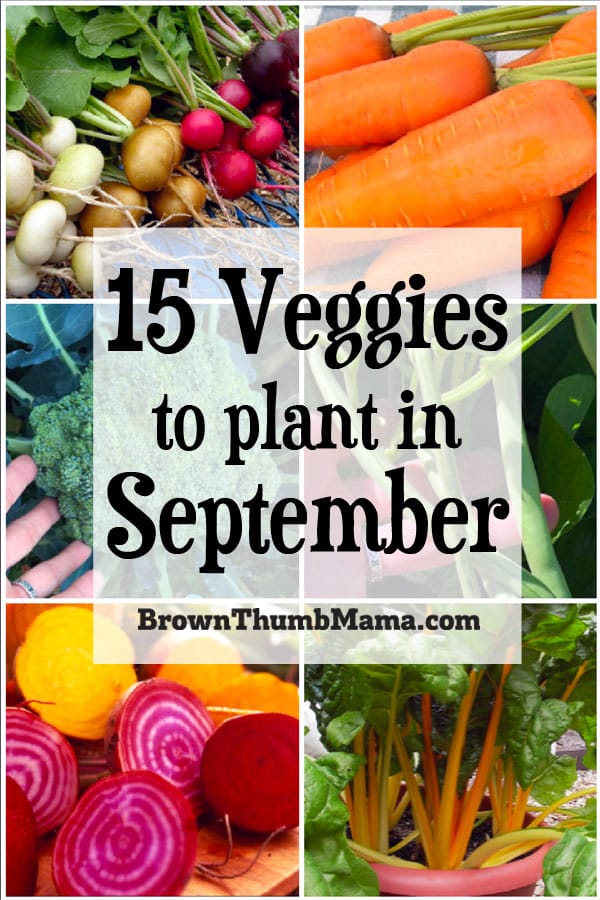 Vegetables to Plant in September
Swiss Chard
My Dad used to tell me "if you're planting Swiss Chard, you'd better like it a LOT. It just never stops growing!" I like to grow Baby Leaf chard because it has a mild flavor. For big, showy stems you'll want to grow Bright Lights chard (pictured). Can you believe those amazing colors?
Bright Lights has green leaves and crunchy stalks in a vivid rainbow of yellow, crimson, gold, pink and white with an occasional gorgeous stem of orange. Plant in September and begin harvesting in November.
Green beans
I've grown green beans for several years, and have tried both bush beans and pole beans. You'll have to decide which kind to plant based on how much space you have in your garden.
My favorite pole bean is Emerite, which is a is a long, elegant filet or "haricot vert" pole bean. It produces slim, 7-9" pods with a delicate flavor and crispy snap. You'll need a trellis or structure for these beans to grow on, and they are worth the effort.
Nickel Filet are my favorite bush beans. They are also "haricot vert" beans, meaning they're slender and delicate. They're ready to harvest about two months after planting.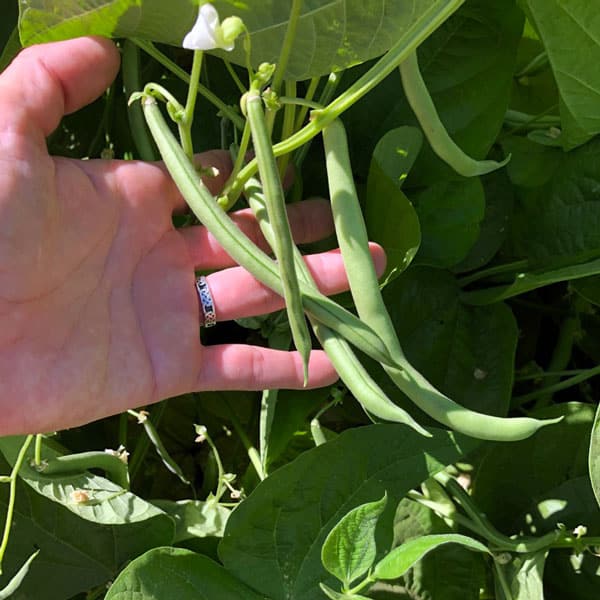 Lettuce
Fall is a great time to grow lettuce, and I like Heirloom Cutting Mix from Renee's Garden. It has seeds for the red-flecked, lime-green "Speckled Troutback," sweet "Blush Butter Cos," juicy "Red Ruffled Oak," notched dark red "Devil's Tongue" and crispy, upright "Sucrine." You can plant these in rows or in blocks for tasty and colorful salads.
Jade Gem lettuce is another favorite lettuce for container gardening. If you prefer romaine lettuce, you can learn all about growing it here.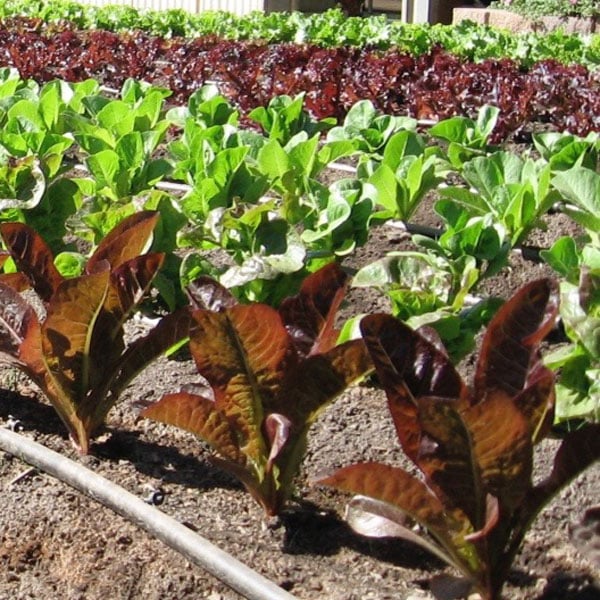 Beets
Fresh beets are nothing like those awful canned things we had as kids. Jewel Toned Blend from Renee's Garden has Red Sangria Beets, Golden Beets with bright yellow flesh, and Striped Chioggia Beets with interior rings of bright pink and white. Plant in September and harvest in November.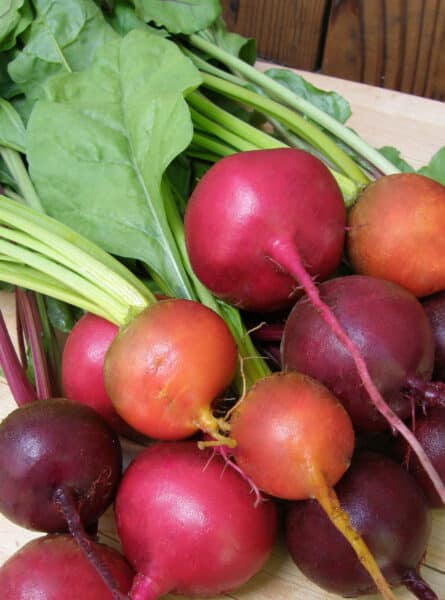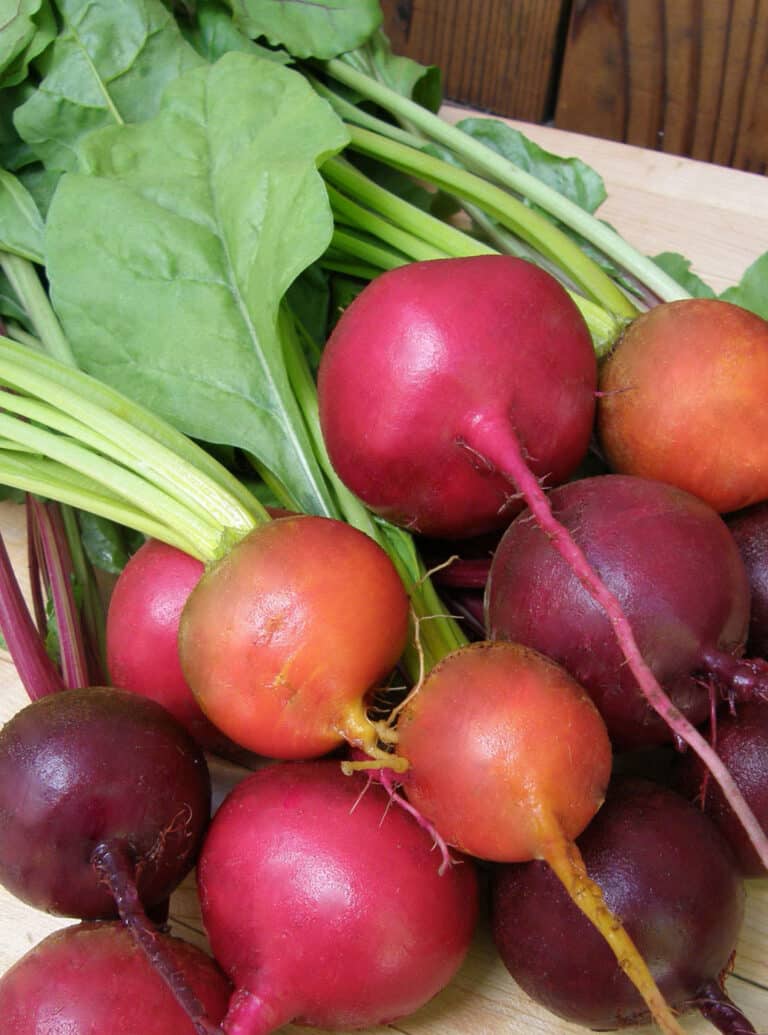 Bok choi or Pak choi
This delicious vegetable is often overlooked by home gardeners. If you've ever tasted it at an Asian restaurant, you'll definitely want to grow it in your garden! It's delicious when stir-fried with some garlic and ginger…mmmm.
Green Fortune is the variety that I like to grow. It rapidly produces cute and chubby mini heads of pak choi whose crispy pastel stalks and deep green leaves size up and are ready to eat in record time (45 days).
Kale
Tender and sweet, Red Winter Kale is mildly flavored compared to other types of kale. It has beautiful, dark-red stems and beautifully shaped leaves. Besides being chock-full of nutrients, it's great in a salad or as a garnish. Sow seeds directly in the garden or set out plants.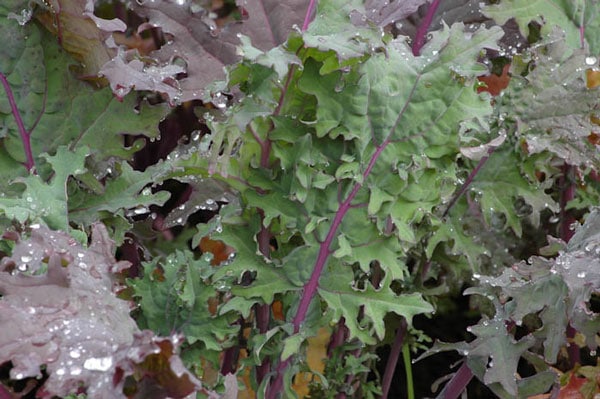 Broccoli
There are sooo many neat varieties of broccoli, it will probably be hard for you to decide! Broccoli Di Cicco is the kind you're used to seeing at the grocery store. Romanesco broccoli produces amazing, peaked spiral heads that remind me of a Fibonacci sequence. Broccoli needs fertile soil and cool weather to produce big heads. Plant in September and harvest in November or early December.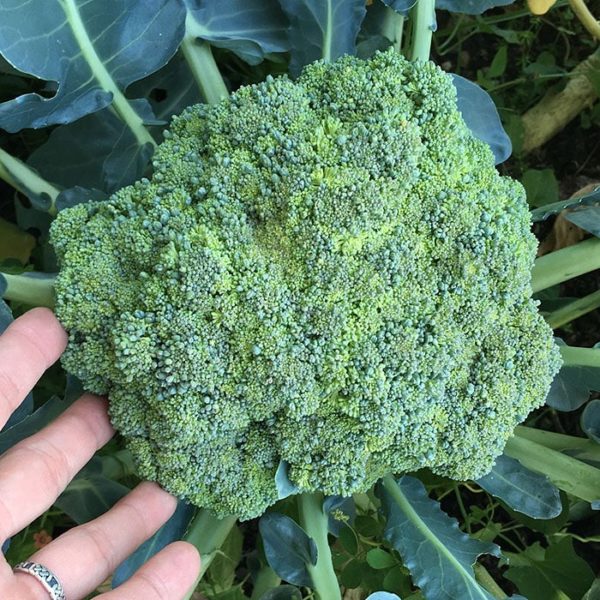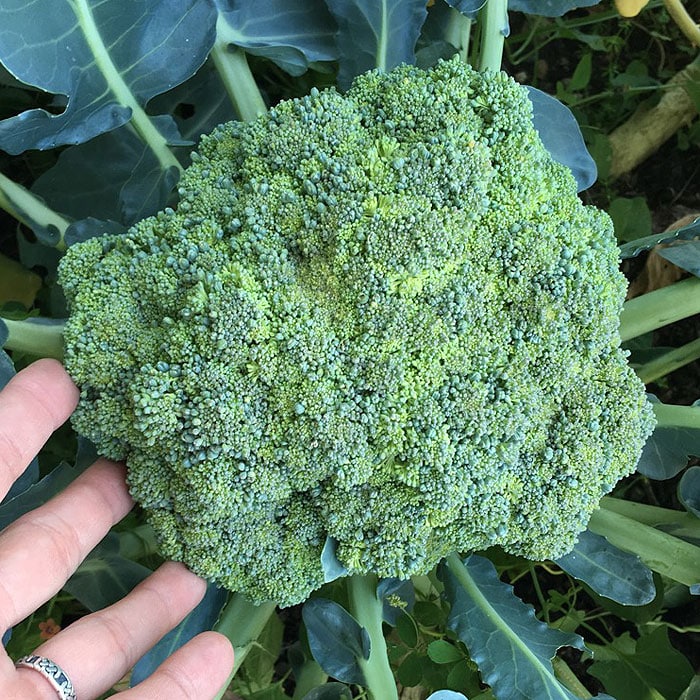 Parsnips
Parsnips are persnickety…they're hard to start from seed, but can't handle being transplanted. This is why you don't see parsnip seedlings at the garden center. Also, the seeds don't keep from year to year, so you need to buy new seeds each year.
The reward for all this coddling is sweet, tender parsnips. Roast them in the oven and you'll see why I go to all the trouble to grow them. I like All American because they are ready to harvest faster than other varieties (about 100 days).
Brussels sprouts
If you haven't grown brussels sprouts before, you are in for a treat. These "baby cabbages" grow on a single stalk like a tiny palm tree. Don't worry if you get a cold snap before you harvest—a light frost actually improves their flavor.
Long Island Improved is my brussels sprout of choice. (I bet my Mom never thought I would say that!) Plant in September and harvest in December or January.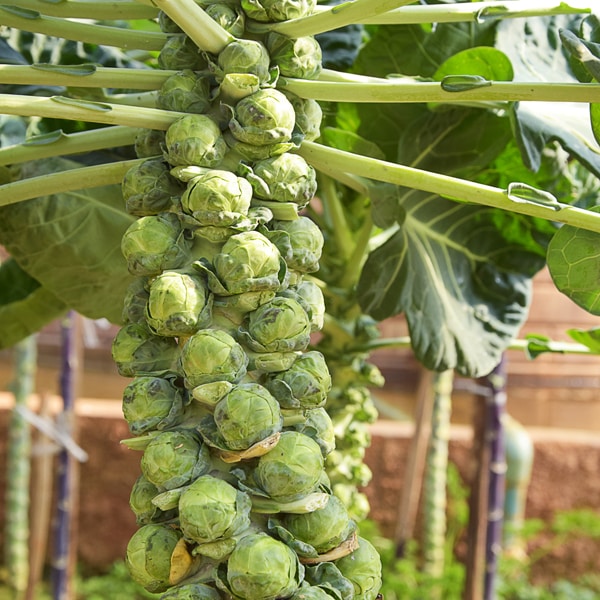 Carrots
My goodness, who knew there are so many different kinds of carrots?!? Different colors, different shapes, and yes–slightly different flavors with each. Your kids will probably want to try several different kinds! We like Harlequin Mix Rainbow Carrots for fun colors and Round Baby Romeo for their cute shape. They're ready to harvest about 75 days after planting.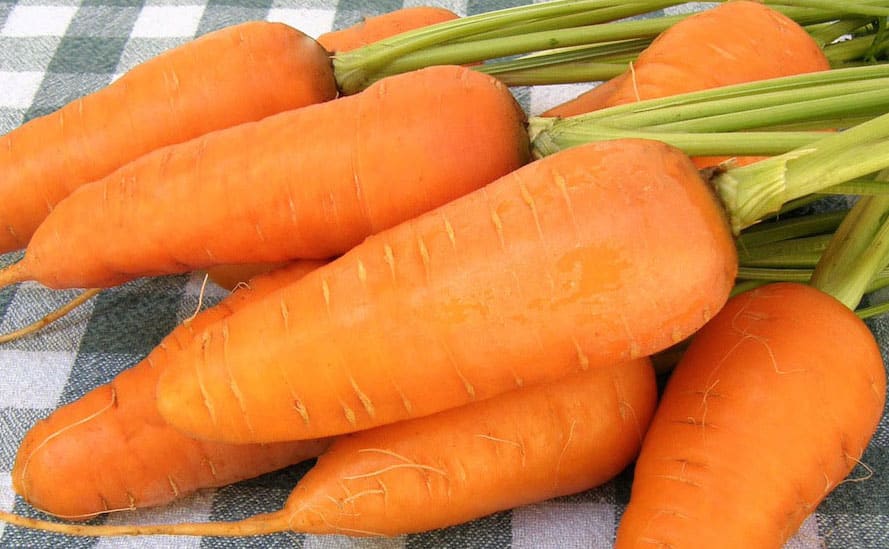 Cauliflower
I usually start my cauliflower from seedlings at the nursery. I always look for Amazing Taste Cauliflower because it's ready to harvest just 60 days after planting. Amazing Taste produces large, dome-shaped heads with superb mild, nutty-sweet flavor.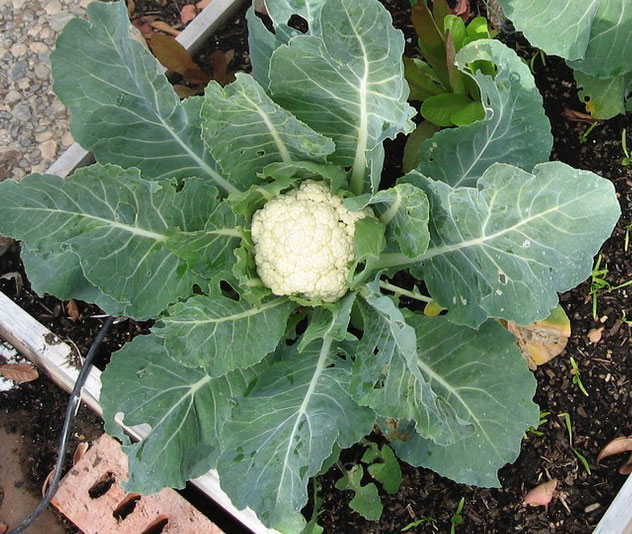 Leeks
Leeks are an onion relative with compact stems that thicken, but do not form bulbs like onions. Their mild flavor is amazing in potato soup, or cooked with a pot roast. You can plant seedlings from the nursery or start them from seed. I like American Flag leeks from Botanical Interests. Plant leeks in September and harvest in December–a light freeze enhances their flavor.
Radish
Radishes are not just red! I like Garden Party mix because you get purple, pink, red, white, and gold radish seeds all in the same pack. They'll grow quickly, and you can harvest your radishes when they're the size of large marbles–about one month after planting.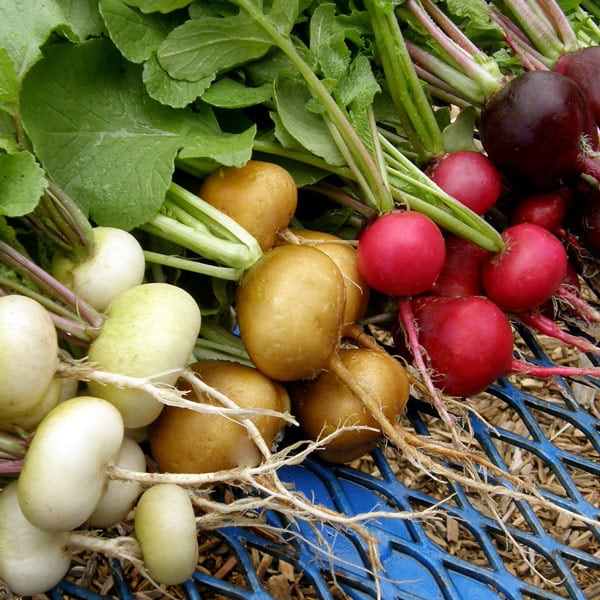 Shallots
Shallots provide a gentle onion flavor to salads, vinaigrettes, and more. It's easiest to plant these as starts from the nursery–the earlier the start, the bigger the bulb. If you're set on seeds, Zebrune or "Chicken Leg" Shallots are my favorite. Plant in September and harvest through December.
Spinach
I like Catalina Baby Leaf spinach from Renee's Garden because its leaves are small and tender. It's just the right size for salads, stir-fry, sandwiches, omelettes, and so on. Spinach is happiest in cool weather, so September planting is perfect. You'll have fresh, tender spinach by October!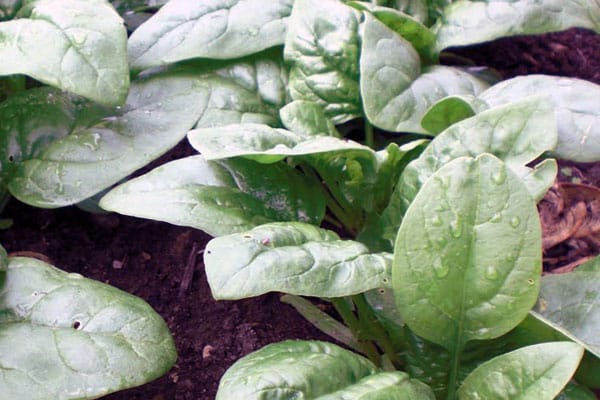 Bonus! Flowers to Plant in September
You can plant bold salvia, showy zinnias, and many other flowers that attract butterflies and hummingbirds in September.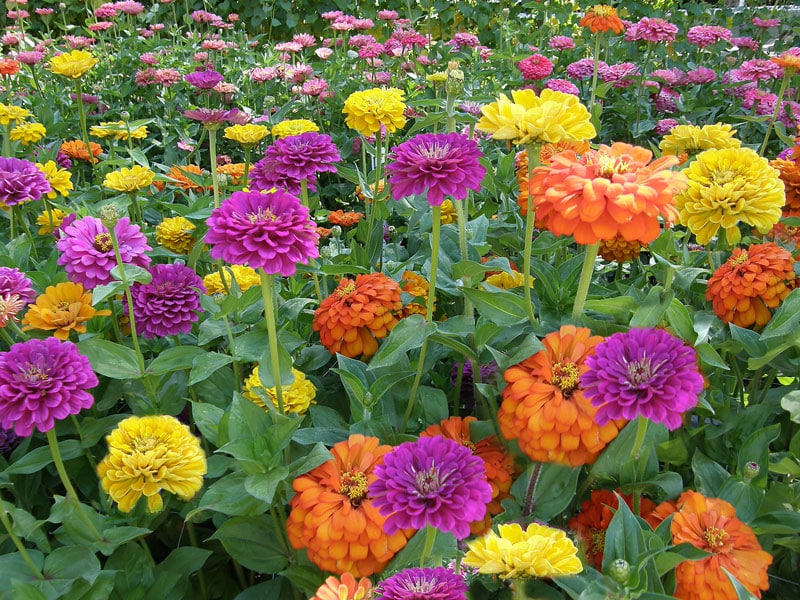 Ready to get started?
Me too! Be sure you've prepared your soil properly before planting.
If you aren't sure what to plant this month, get a customized vegetable planting schedule and get out in the garden.
More of What to Plant This Month